Boos, Brews and Brats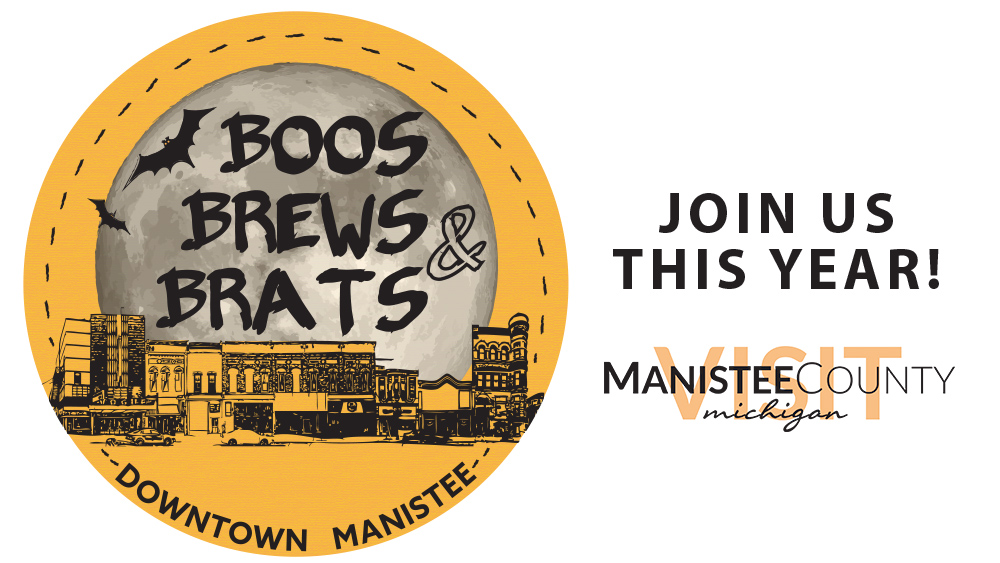 Boos, Brews and Brats will take place on Saturday, October 26 in Downtown Manistee! 
1:30pm – 2:30pm – Kids Games
2:30pm – 3:00pm – Kids Costume Contest
3:00pm – Downtown Trick-or-Treating begins
8:00pm -11:00pm – Music by Sunset Groove (inside the Elk's Lodge)
Sunset Groove returns to Boos Brews and Brats! Dress up in your Halloweeniest, enjoy some homemade brats and choice brews, and come to shake your wiggly to some seriously groovin' tunes!
*You do not have to be an Elk's member to attend Boos, Brews and Brats.