FREE SCREEN WALLPAPERS
Let's give you a little #MyManistee images to brighten your day!
---
DOWNLOAD FREE images for your smartphone, screen & virtual meeting backgrounds. Here are just a few of the samples within our library to choose from. Select the view and download links below to view all and download as many as you like!
---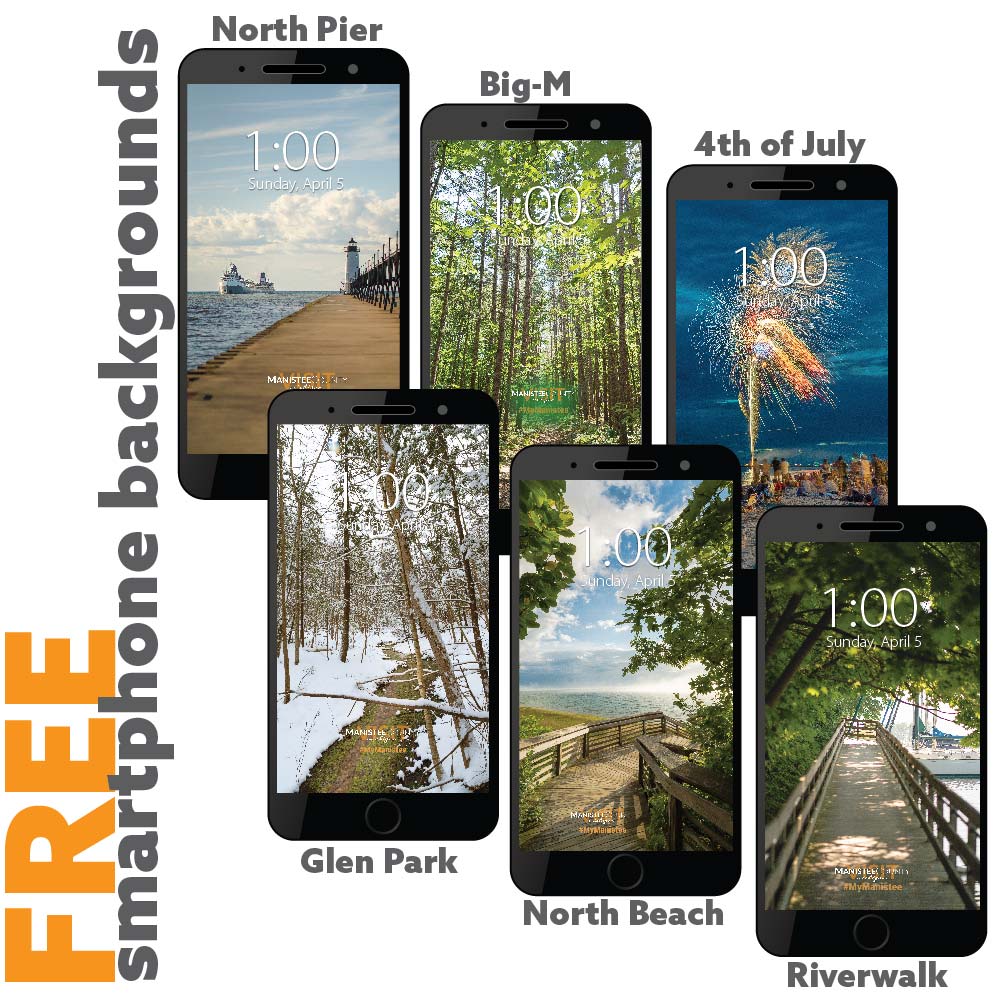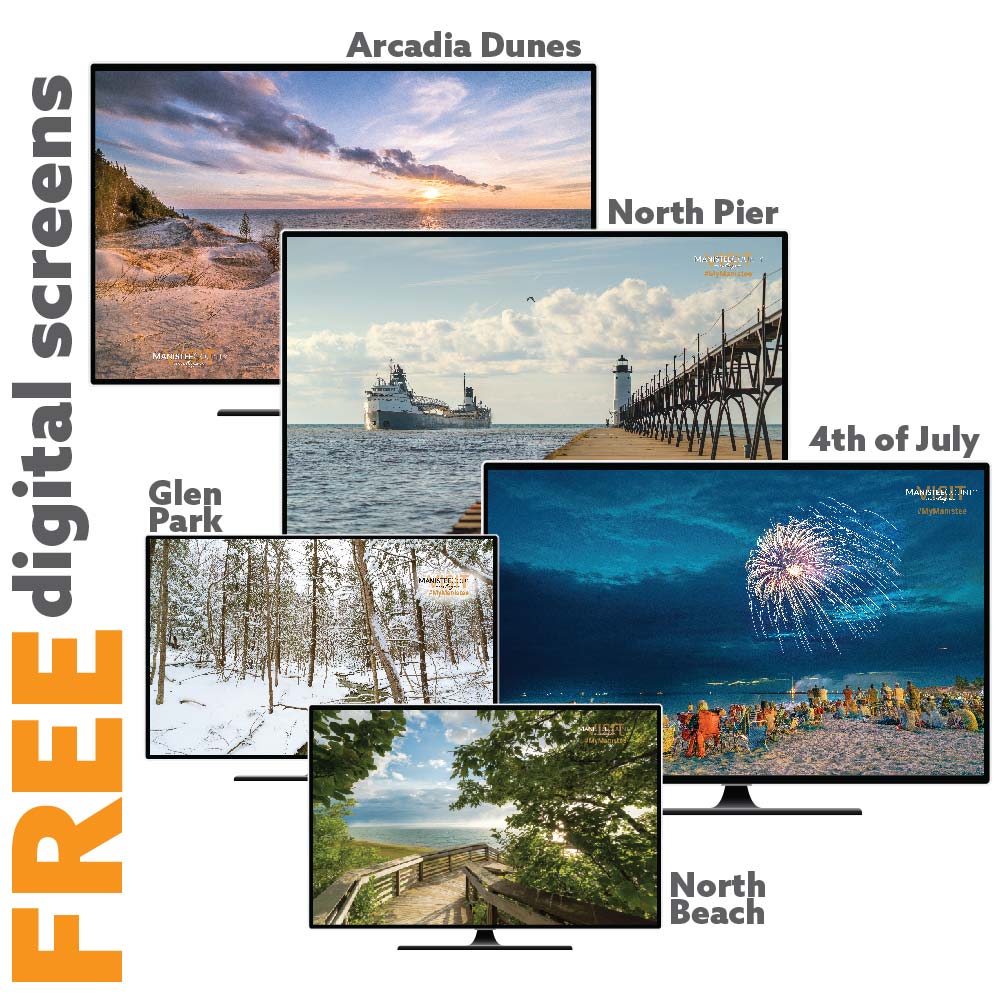 How to save your images
---
To save your images is easy, follow these simple instructions:
Step 1: Select the "View All & Download" button.
Step 2: A Google Drive folder will open. You may view all of the available images.  When you find one (or all of them) that you like, select the image.
Step 3: When the image loads, you may download the image.
 – If you are on a smartphone, you may need to click and hold the image to save to your camera roll – or – you may need to select the download button (icon varies based on your device)
 – If you are on a desktop or laptop device, you may select the "Download Button" – this will download to your browsers download folder or your specified download location.
Step 4: Once you have successfully downloaded/saved the image to your device, you may set as your wallpaper, desktop background, lock screen, digital meeting background, etc.
---
START PLANNING… AT HOME
Let's start thinking about your next trip to Manistee County!
---