PUT A LITTLE
COLOR IN YOUR LIFE!
Join us for an unforgettable fall color season in Manistee County! Check out our latest Fall Color update video.  We will be showcasing weekly fall color updates, LIVE from around Manistee County and Northern Michigan.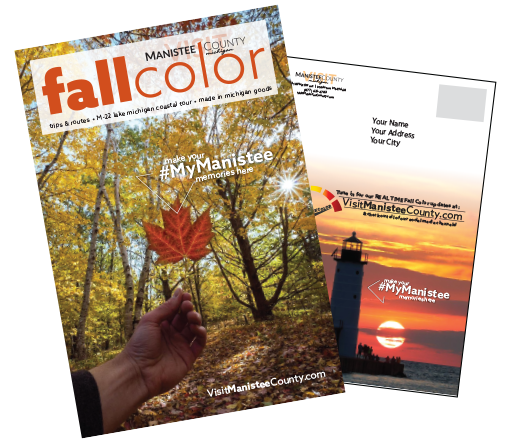 Access your FREE 2019 Fall Color Guide to Manistee County
Get ready for Fall in Northern Michigan! Access 3 complete color routes, with dozens of great places to stop along the way.  Explore rivers, lakes and panoramic views of fall color. We take all of the guess work out of Fall Color in Northern Michigan with this guide.  Access wineries, distilleries, breweries, Made in Michigan shops and some incredible natural wonders and historic sites.
EXPLORE OUR
2 FALL COLOR ROUTES
As summer days become shorter and evening temperatures begin to cool, on Michigan's Northwest coast we look forward to sweatshirt weather, nighttime gatherings around a beach bonfire, and of course the spectacular fall color. From mid-September through late October our region becomes a sought-out destination for experiencing the splendor of the autumn season.
In Manistee County our fall color happens in two distinct phases. While our Lake Michigan coastal communities tend to stay greener longer with warmth from the lake, our inland route shows earlier signs of fall color particularly in the higher elevations. Choose the US31 Inland Route for an early season visit, or the M22 Coastal Route for a late season fall color tour. Either route delivers the best of what fall has to offer in Northern Michigan.
Two new perspectives on fall color…
Looking to take in a fall color tour in a whole new way? We have two incredible ways you can explore our inland and coastal color this year:
Inn Fun Cruises – Perfect way to enjoy the coast on the water!
Orchard Beach Aviation Scenic Air Tours – Perfect way to enjoy the inland color and coastal color from the air!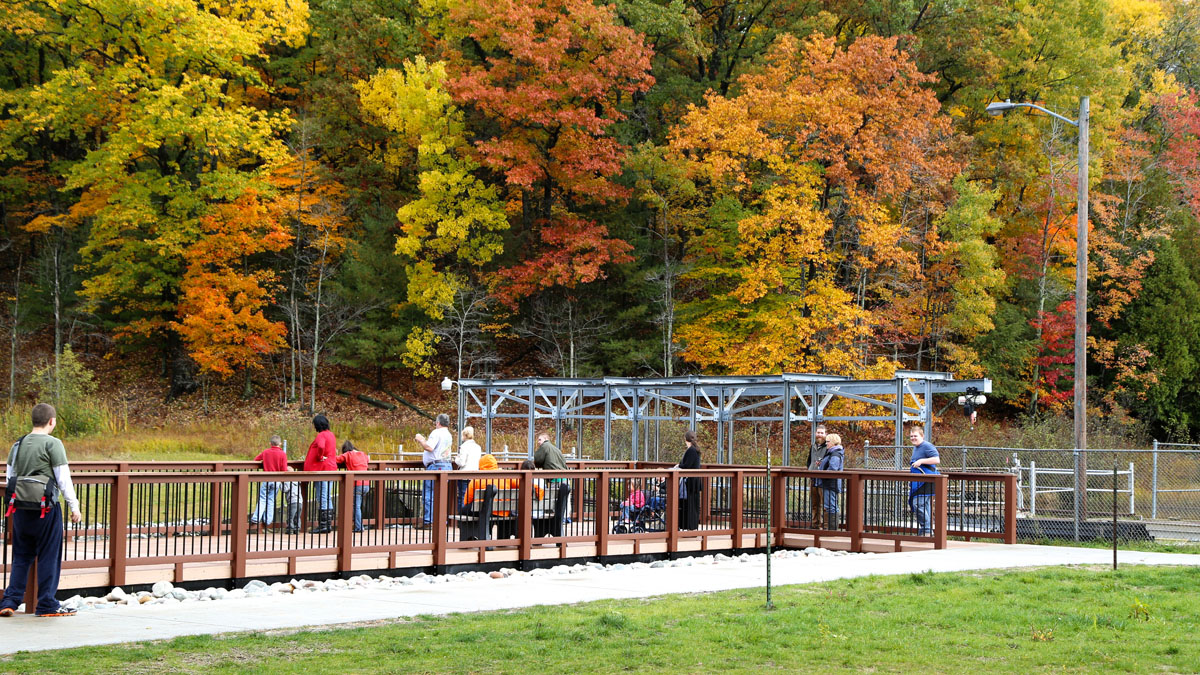 INLAND COLOR ROUTE
As you make your way north on US31 our inland route offers a variety of ways to experience fall following less travelled paths. Try taking a winding dirt road through a tunnel of trees, slow down and appreciate the unadulterated landscape of our region and stop along the way to explore some of these terrific destinations.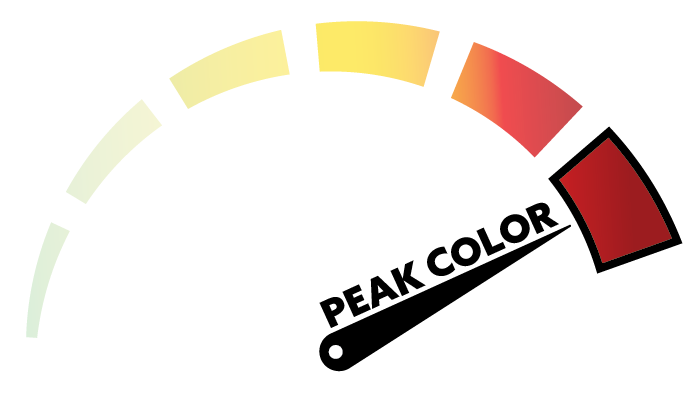 Inland Fall Color Route Status
Updated October 24, 2019
---
Color is peaking! Get out an enjoy the beautiful drive along Manistee County's inland color route. You will see beautiful color along the Manistee River Trail and Big Manistee River Crossings (Red Bridge, Rainbow Bend & High Bridge). Don't forget to view out guide online and follow the directions to the Little Mac Suspension Bridge near Hodenpyl Dam.  Also venture to Northern Natural's Cider and Iron Fish Distillery.  We hope to see you enjoying the beautiful peak color soon!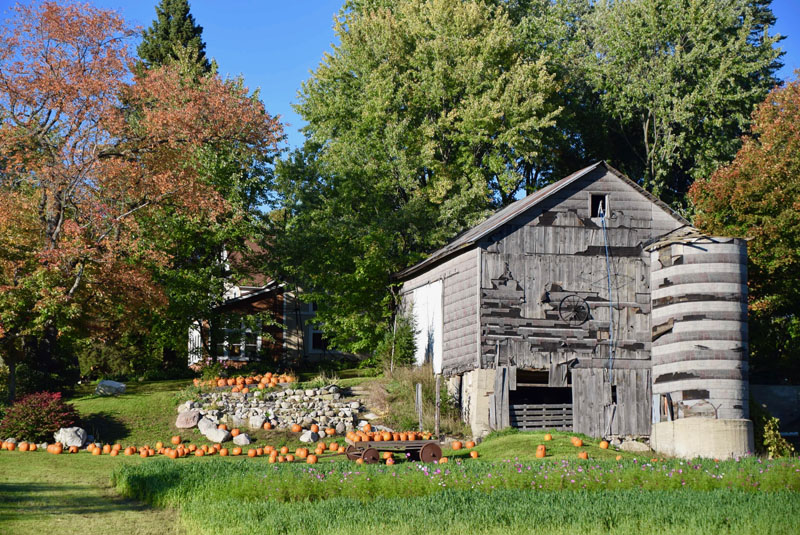 COASTAL COLOR ROUTE
Voted Best Scenic Autumn Drive by USA Today in 2015, the M22 scenic by-way is a favorite route for the fall color tour along Michigan's northwest coast. Starting in Manistee traveling north, this route will lead you through charming coastal towns while serving expansive vistas and glimpses of the spectacular Lake Michigan shoreline dressed in the best of fall color. This late season tour won't disappoint, and be sure to catch these great stops along the way.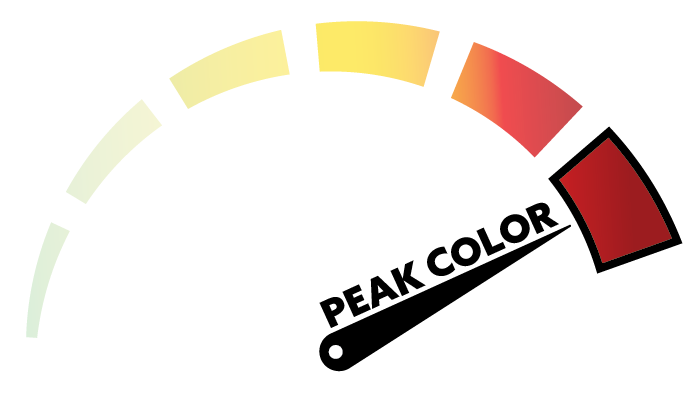 Coastal Fall Color Route Status
Updated October 24, 2019
---
Color is really hitting peak. We should be experiencing peak all week in various spots along the coast.  The drive along M22 is spectacular, and the stops along the way make it the perfect weekend trip to Manistee County.  Be sure to hit downtown Manistee and all of the great shopping & dining spots along the river, and make your way out to Douglas Valley winery, where they are enjoying their Harvest Days festivities on the weekends. We hope to see you soon along the coast in Manistee County!
EXPERIENCE A SPLASH OF FALL COLOR
Explore the lakeshore dressed in the best of fall color.
EXPERIENCE FALL FROM LAND, WATER, & SKY
When we think of embarking on a fall color tour, often we envision packing the car, snacks in tow, charting a course along a scenic highway, with a destination somewhere north. Manistee County ranks high amongst popular fall color tour destinations in the state of Michigan, but not just because of our scenic by-ways. Our region offers one of the most diverse locations for experiencing the wonders of the fall season from many unique perspectives.
This year, when planning your fall color tour, think outside of the box (in this case the box is your car) and explore the colors of our coastal region in one of these unique ways.
Manistee County is home to 245 miles of hiking and biking trails. Whether you are a casual hiker looking for a short, looped trail, or a seasoned adventurer planning a multiple day trek, the trails of our county offer the perfect locale for your outdoor exploration. So, grab your pack or mount your bike and take to the trails of Manistee County to surround yourself with the spectacular sights and sounds of the lush fall season.
Set sail from downtown Manistee beginning your shoreline adventure on the Manistee River. Charter your private daytime or sunset cruise along the beautiful shores of Lake Michigan. Enjoy light snacks and beverages and relax while your captain does all of the work. What a terrific way to experience the spectacle of a shoreline painted with the vibrant colors of fall.
Another great way to take in the splendor of fall is while dropping an oar in the water and paddling the waterways of our region. With 4 area rivers and 30 access points, there is no shortage of places to enjoy the fall foliage from your canoe or kayak. Don't have the gear? No problem, area outfitters have everything you need for your waterway adventure.
For a truly unique way to experience the magic of the fall season is from the sky. Orchard Beach Aviation offers private scenic tours by plane of the fall foliage surrounding Lake Michigan beaches, Manistee and Portage Lake. See amber-hued fields and brilliantly colored forests. There is no better way to experience the colors than from a birds-eye view.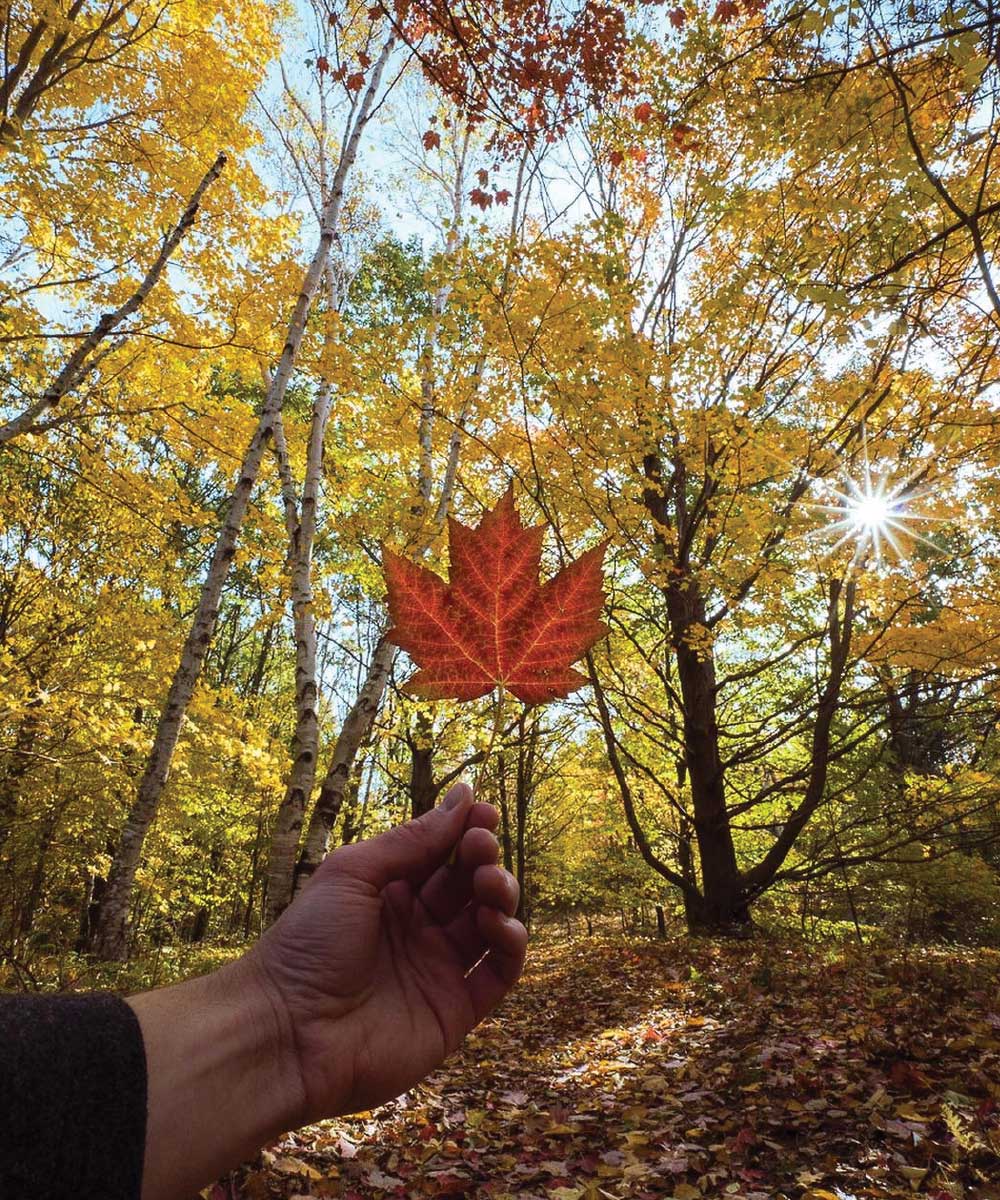 REQUEST YOUR FREE DESTINATION GUIDE
Start planning your vacation to Northern Michigan with our all new 2020 Destination Guide. Fill out our request form and we will ship it FREE to your home.