Explore our 2 Manistee Area Fall Color Loops
As summer begins to fade away, the days become a little shorter, hints of fall hues begin to adorn the trees, and Manistee transforms to the perfect destination for an up north fall getaway. Imagining the perfect way to spend the day exploring our shoreline locale, we have curated a guide encompassing the best fall experiences in our region.
Coastal Loop
225 Miles of Fall Color
This year, we will be bringing your LIVE updates each week along the coastal loop. Check back soon for the latest fall color update video!
Color Status Along The Route

Duration: 1-2 Days
Start Location: Manistee
Scenic Overlooks: 6
Miles Travelled: 225

Enjoy fall color along the Lake Michigan coastline as you meander your way through numerous coastal communities that are the picture perfect definition of Pure Michigan. Beginning at the gateway to M-22 in Manistee, you will traverse through markets, trails and historic sites as you make your way north through Onekama, Arcadia and Frankfort. Continuing north, you will reach the outdoor recreation playground – Sleeping Bear Dunes National Lakeshore, voted the 'Most Beautiful Place in America' by Good Morning America.
Here you fill find stunning overlooks and ideal landscapes before continuing further north to historic Fishtown (Leland), Northport and Suttons Bay. As you swing back south through wine country, you can sample all that the 20+ wineries in the Leelanau Peninsula have to offer before returning back to Manistee.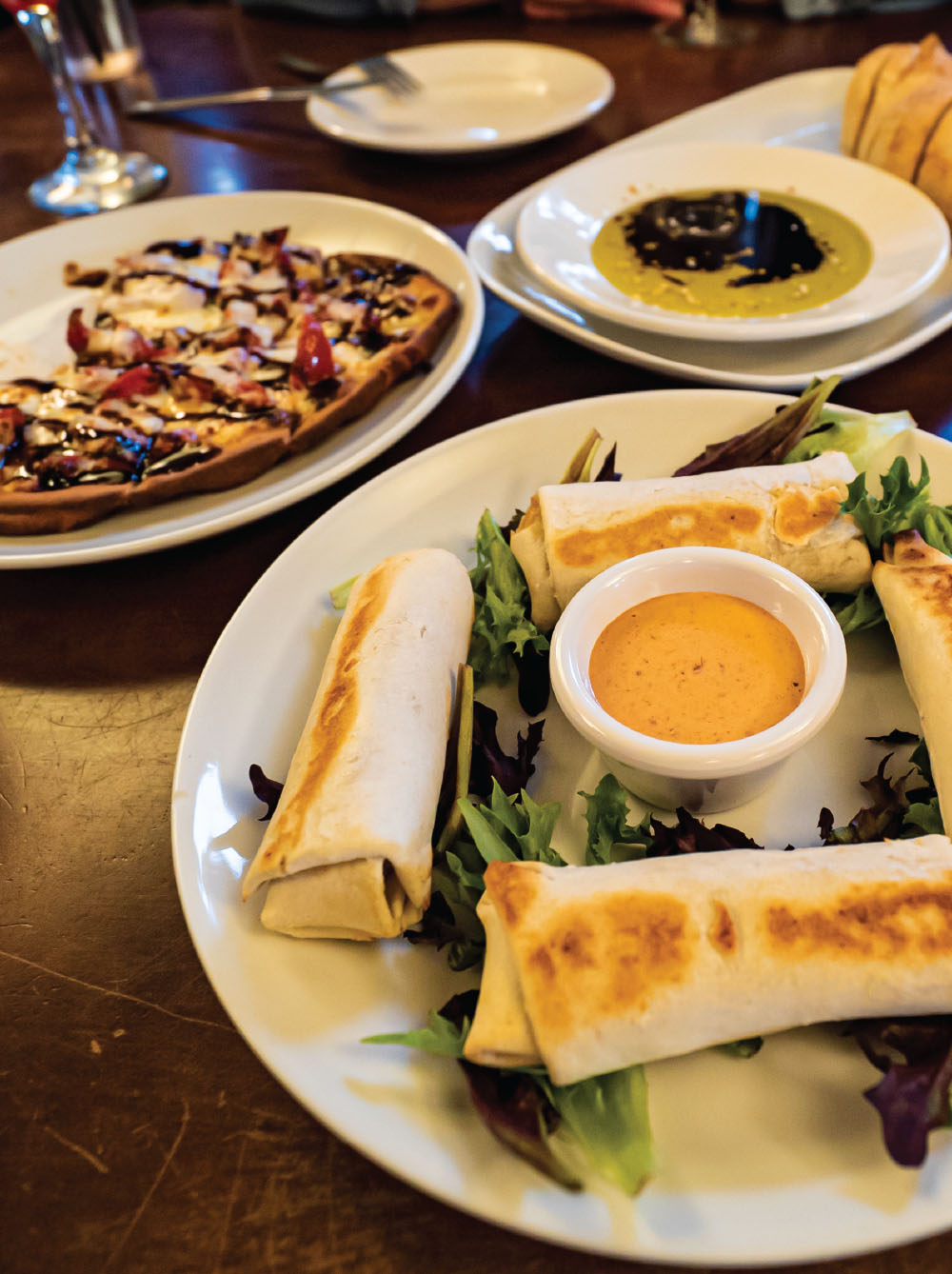 Coastal Loop Fall Favorites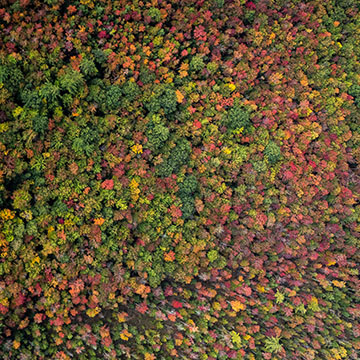 Scenic Air Tours
Orchard Beach Aviation provides breathtaking views of the fall foliage surrounding Lake Michigan beaches (Manistee and Portage Lake), over the Manistee National Forest, and surrounding areas. Two routes are available: Downtown Manistee and the Lake Michigan shoreline or the M-22/Portage Lake area. Choose either one for $40 per person.  These tours are available all October from the Manistee County Blacker Airport. Call (231) 723-8095 to book your trip and learn more here!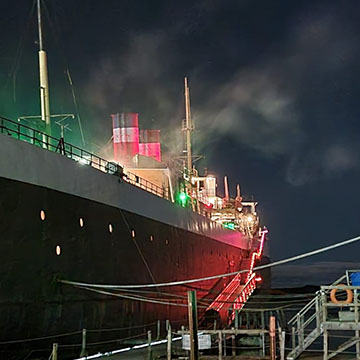 The Ghost Ship
Come aboard the haunted S.S. City of Milwaukee (aka the Ghost Ship), if you dare! Perfect for ship lovers and Halloween enthusiasts, this historic car ferry transforms into the most epic and thrilling haunted house. Docked on Manistee Lake, this attraction consists of 5 decks and takes about 25-45 minutes to complete. The Ghost Ship is open Friday and Saturday nights in October, 7:30pm-10:30pm. Cost is $12 per person and kids 6 and under are free. Learn more about the famous Ghost Ship!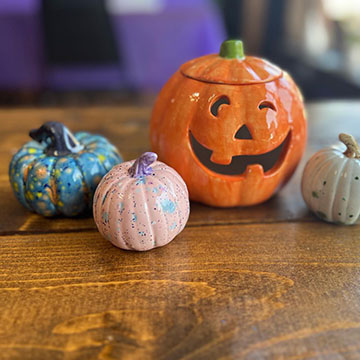 Purple Paintbrush
Who doesn't love customizable fall decor? At the Purple Paintbrush, select your favorite fall pottery pieces and let your creativity do the rest! This is an activity that is perfect for all ages and skill levels. Drop-in pottery painting is open Wednesdays-Saturdays or schedule a private painting party for larger groups. Be on the lookout for fall themed painting parties! See more to do at the Purple Paintbrush here.
Inland Loop
180 Miles of Fall Color
This year, we will be bringing your LIVE updates each week along the inland loop. Check back soon for the latest fall color update video!
Color Status Along The Route

Duration: 1-2 Days
Start Location: Manistee
Scenic River Crossings: 4
Miles Travelled: 185

Make your way inland and enjoy the fall color through the dense hardwoods of the Manistee National Forest. Mother Nature puts on a show every fall as the inland loop peaks about a week to 10 days prior to the coastal loop giving Manistee two fall color seasons.
Stop and visit some of the most scenic bridges, dams and historic sites in the region as you cross 4 stunning river basins. Along the inland loop, there are plenty of opportunities for day-hikes at the Weir, Big-M, Cooley Bridge, the Manistee River Trail and many more. No trip along the inland loop is complete without a visit to Iron Fish Distillery and Northern Natural Cider House and Winery, where you will sip and taste the true palette of fall in Pure Michigan.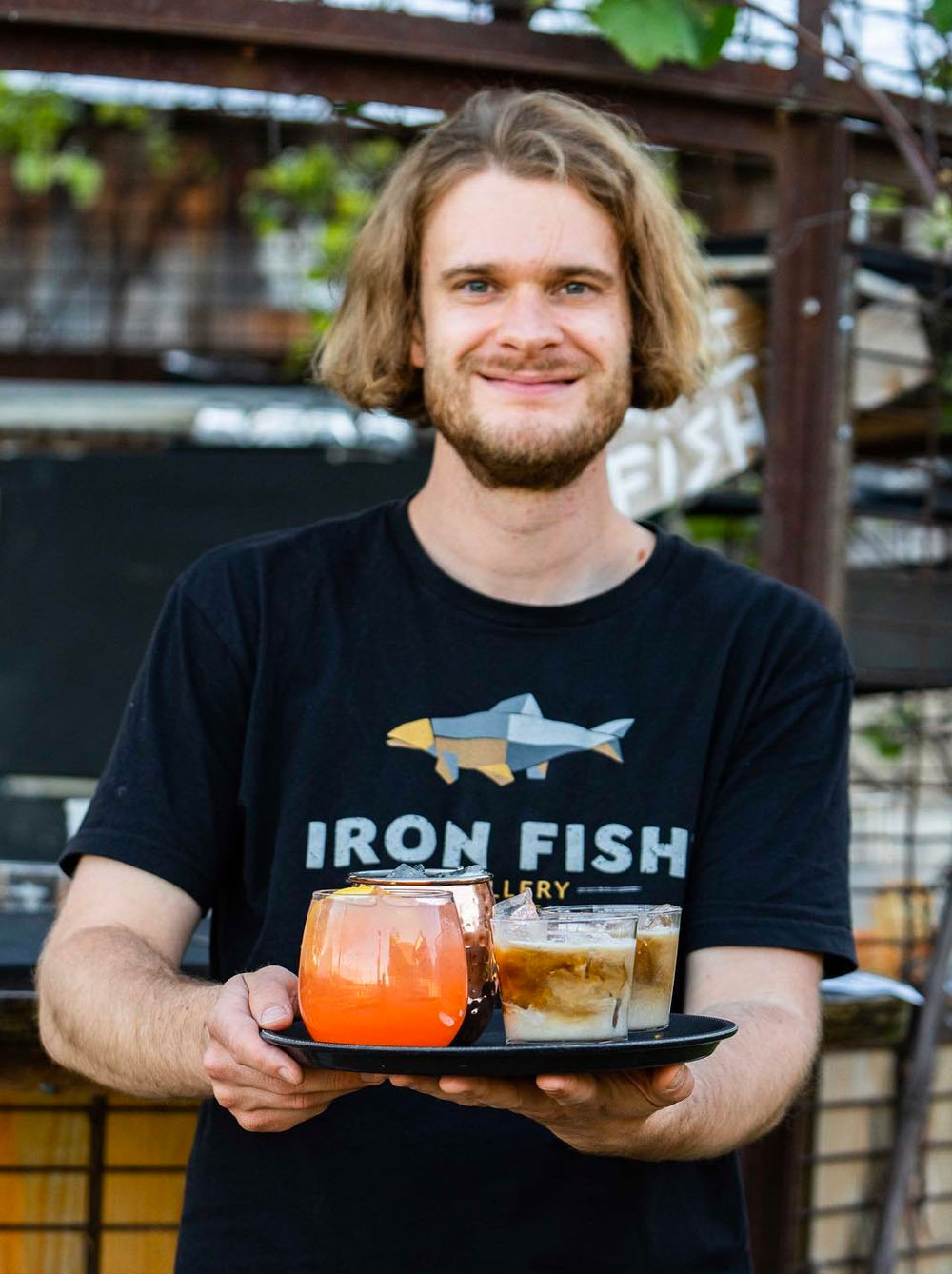 Inland Loop Fall Favorites
G&D Alpaca Boutique
The G&D Alpaca Farm is a treasure for many reasons. Maybe it's the reading hut, fairy garden, boutique, knowledgeable owners, playground, or…the alpacas! This experience is sure to add a unique twist to your fall bucket list. New this year is their fall gourd tunnel (great for fall family photos) and u-pick gourd garden! The G&D Alpaca Farm is open Thursdays-Mondays from 10am-4pm through October 31. Learn More! photo by: @ryker616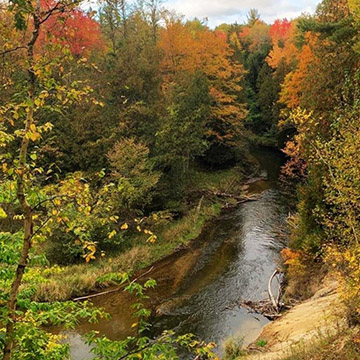 Guided Rafting Trips
Pine River Paddlesports has wonderful Looking for a guided fall rafting trip? Pine River Paddlesports offers families a unique fall experience from the water Each raft can hold 3-5 people, including the guide and takes about 1-1.5 hours. The navigation (and most of the paddling) is done by the guide so be prepared to take in all the beautiful colors along the Pine River. Bring your camera, hot chocolate and favorite people. Kids 5 and under are free! Call the office at 231-862-3471 to reserve and learn more!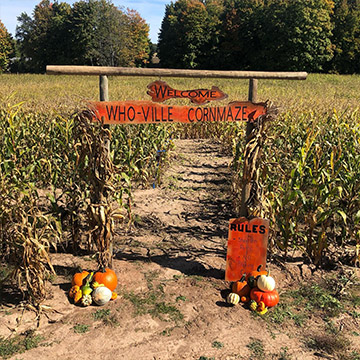 Who-Ville Corn Maze & More
Located in Kaleva, Michigan, Calvin Lutz Farms is one of the largest farms in Manistee County. They are known for their fresh produce in the spring and summer but come fall, their u-pick pumpkin patch thrives! Pre-picked pumpkins, gourds, cornstalks, and squash are at the market daily. Opening early October, browse their large pumpkin selection and enjoy the Who-Ville Corn Maze, perfect for the entire family. Activities include tractor rides (last one leaves at 5:45pm), kids games, cider and donuts! Hours are Saturday and Sunday, 12pm-6pm. Stay tuned for night maze events via the Lutz Farm Facebook page!
Request a Fall Map NOW!
Request a FREE fall map and get email updates on fall color in and around the region.
Request & Sign-up NOW!