As you make your way north on US31 our inland route offers a variety of ways to experience fall following less travelled paths. Try taking a winding dirt road through a tunnel of trees, slow down and appreciate the unadulterated landscape of our region and stop along the way to explore some of these terrific destinations.
Voted Best Scenic Autumn Drive by USA Today in 2015, the M22 scenic by-way is a favorite route for the fall color tour along Michigan's northwest coast. Starting in Manistee traveling north, this route will lead you through charming coastal towns while serving expansive vistas and glimpses of the spectacular Lake Michigan shoreline dressed in the best of fall color. This late season tour won't disappoint, and be sure to catch these great stops along the way.
Downtown Manistee has one of the finest collections of historic buildings in the State, and there are so many incredible shops and foodie stops to take in when you are charting your course through the Downtown Corridor.  It doesn't just stop at the shopping, the views of fall color up and down the Manistee River Channel from the Manistee Riverwalk are incredible and if you are lucky, you may even catch a passing great lakes freighter navigating its way through the River Channel.
Voted Best Scenic Autumn Drive by USA Today in 2015, the M22 scenic by-way is a one-two punch of national accreditation. Sleeping Bear Dunes National Lakeshore was also voted "The Most Beautiful Place in America" by Good Morning America.  This 116 mile road will capture everything that Fall Color means in Northern Michigan. Foodie stops galore, quaint shops, artisan goods and so much to see and do.  We can't wait for you to chart your course along M-22, beginning with a stroll through Manistee!
1) Scenic Airplane Tour
Take a Scenic Airplane Ride with Orchard Beach Aviation. With multiple routes to choose from, you can fly over the woods and water of #MyManistee and along the Lake Michigan Coastline. Book your trip in advance, they book up fast!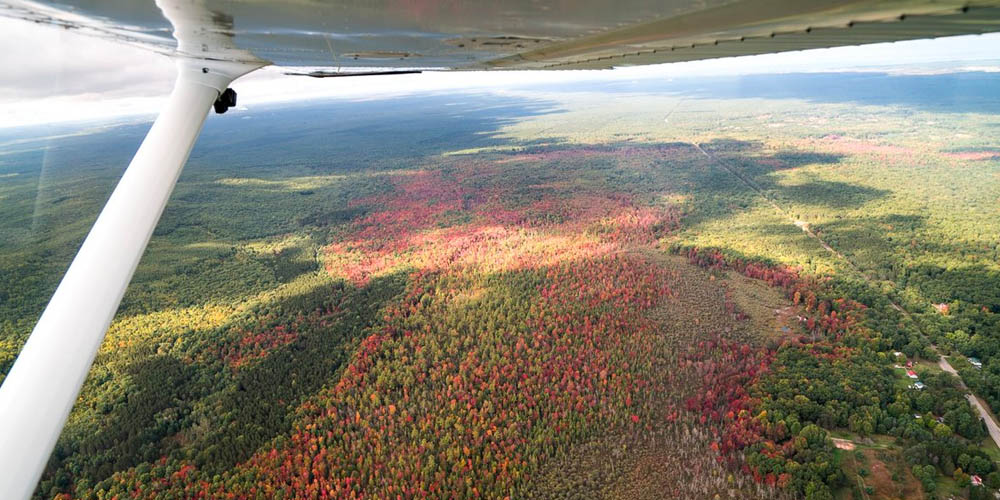 2) Paddle one of our Rivers
Have you ever paddled down one or our rivers during the fall color season?  If you have yet to experience one of these rivers in the fall, make this year, the year you try one of them out.  The Big Manistee River is wide and easy flowing and perfect for all experience levels.  The Little Manistee is perfect for anyone looking for a quick trip (plus you can check out the Manistee Weir, a popular fall spot), or you can try the Pine, a scenic waterway and excellent fall color river along our inland route.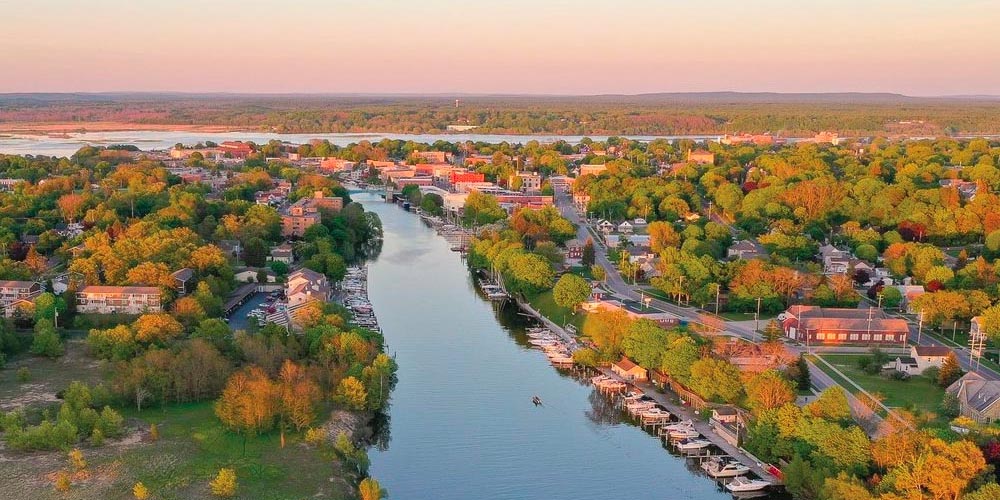 3) Relax at Iron Fish Distillery
It is a popular destination in Manistee County all year long.  Iron Fish features a one-of-a-kind atmosphere, set right on the farm where the crops are grown that go right into your drinks and fare.  With plenty of room to spread out, their outdoor area is welcoming and is perfect for anyone looking to relax somewhere – while being in the middle of no where.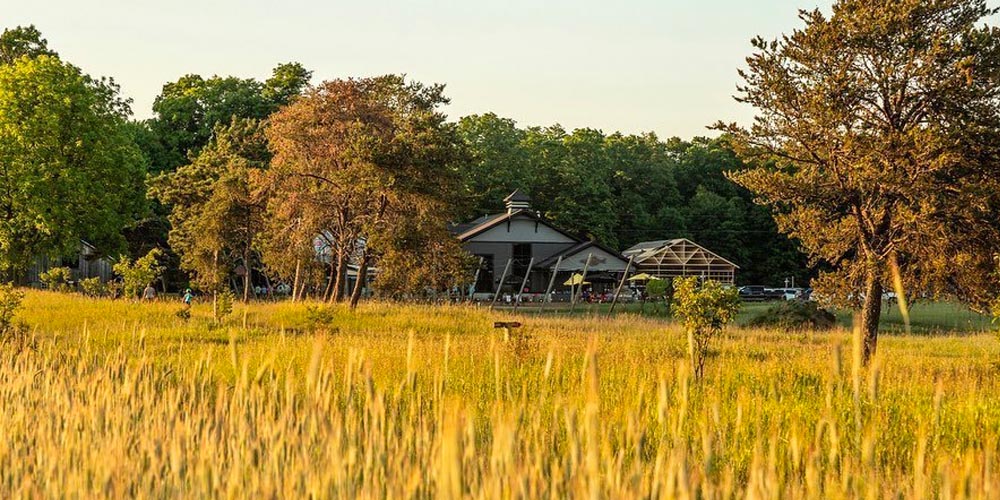 4) Little Manistee Weir
This unique destination in the southern edge of Manistee County on the banks of the Little Manistee River is a DNR egg-take and salmon harvest facility. The weir is used to block fish on the Little Manistee River in the spring and fall of the year. Steelhead eggs are taken in the spring and chinook salmon eggs are taken in the fall at the Little Manistee River weir. The eggs taken at the weir are sent to state fish hatcheries where they are reared and stocked all over Michigan. Eggs are also supplied to several other states.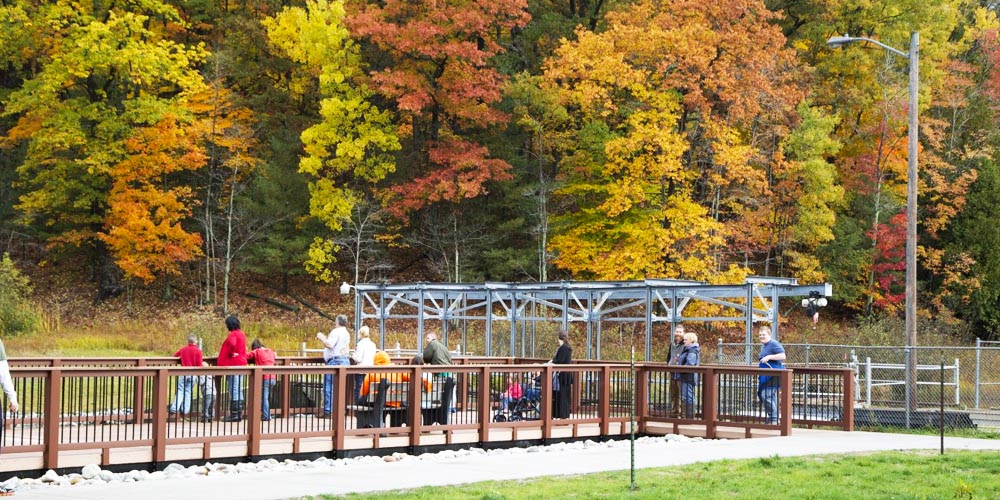 5) G&D Alpaca & Deb's Boutique
Found just south of Downtown Manistee, G&D Alpaca is a great spot to enjoy time with the family.  G&D Alpaca is an alpaca farm and alpaca goods boutique. This beautiful place allows you to get right up and close with the alpacas while enjoying the walking trail, and u-pick wildflower area.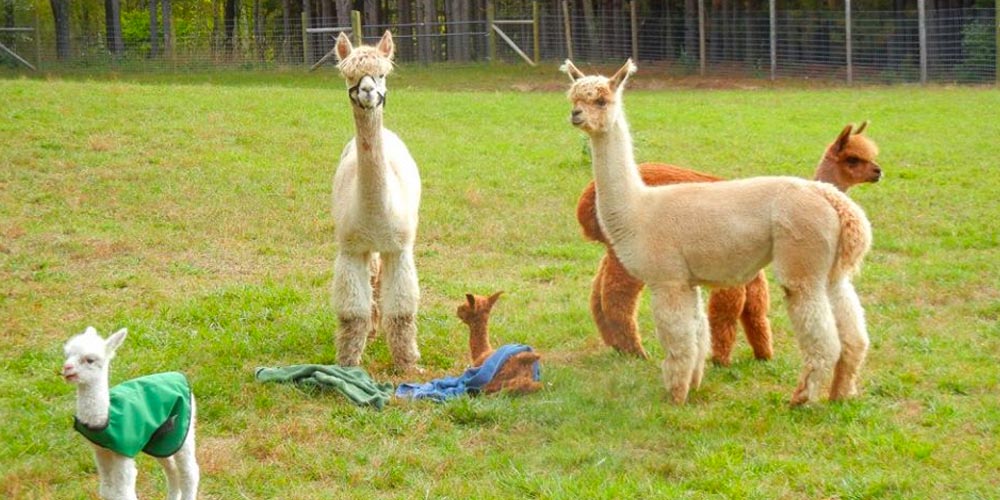 REQUEST YOUR FREE VACATION GUIDE
Start planning your vacation to Northern Michigan with our all new Vacation Guide. Fill out our request form and we will ship it FREE to your home.