HISTORY IS PRESERVED IN MANISTEE COUNTY
Explore 150+ historic sites, interpretive Origins Walk, and video series narrated by Manistee Native, Toni Trucks
Welcome to the Manistee Co. Historic Sites Series
150+ sites have been identified, researched and are now available to be shared with you on your next visit to the region. 25 of these sites have been showcased through HD video, complete with historic photos, videos and beautifully narrated by Manistee native and television star, Toni Trucks.
You can learn more by accessing our online guide, watching the videos of our top sites, or taking a 90-minute walking tour on either of our two routes through downtown, or the historic neighborhoods of Manistee. No trip through history is complete without a visit to the Origins Walk. Located at the west end of the Riverwalk at 1st Street Beach/Douglas Park, Origins tells a visual story through history, sculpture and art from early tribal settlement to the modern day.
---
Enjoy Our Guidebook
Our entire historic sites series is complete with 8 guided routes, 6 of which we feature in our all new Historic Sites Guidebook. With over 150 sites, researched, documented and explored, we give YOU historic photos that are all courtesy of our area museums and cultural centers along with Little River Band of Ottawa Indians Historic Preservation department. Many of these photos have never been published before this guide, and we are making them available for you to explore and enjoy.
In this guidebook, we will take you through Historic Downtown Manistee, East & West Manistee Homes, Historic Churches, Destination Site, and our Historic Mill Communities along with an all-inclusive tribal history piece on the Little River Band of Ottawa Indians.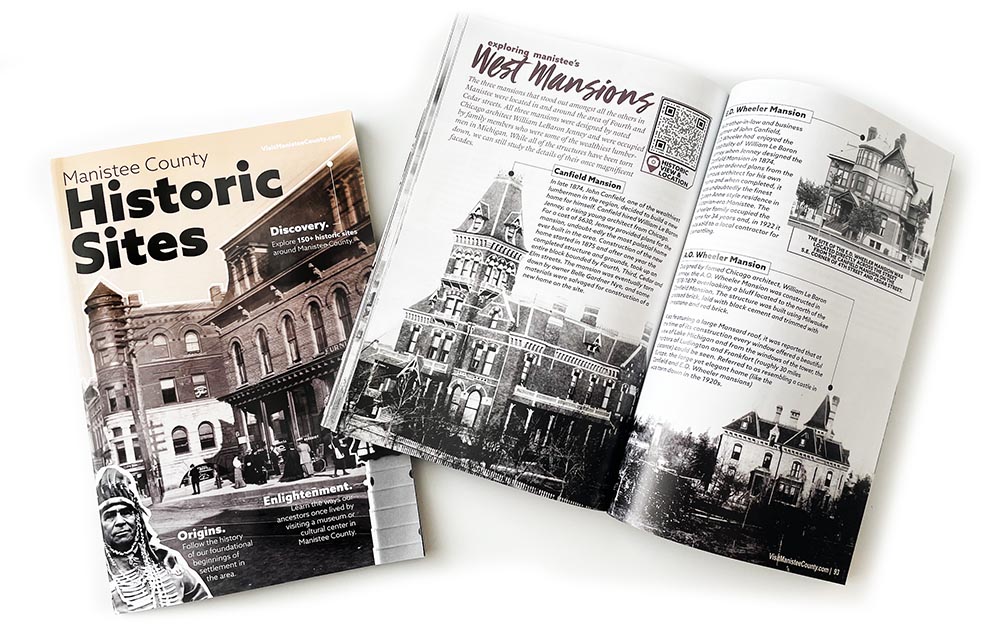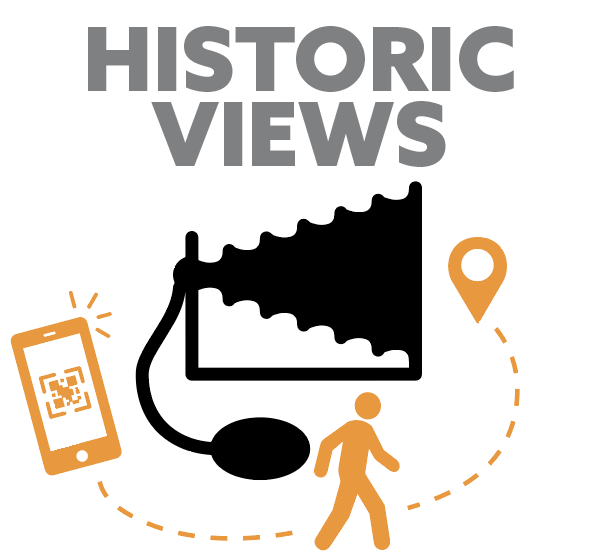 Scan the QR code and get turn-by-turn directions to the spot where this historic turn-of-the-century photo was taken and you can recreate it through your own eyes and our guidebook!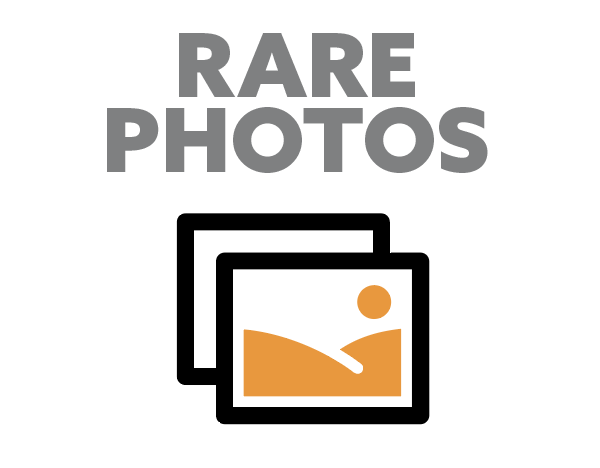 This project had complete access to the entire Manistee County Historical Museum historic photo archives and the team of historians and volunteers there have spent thousands of hours cataloging and scanning these into workable images. Without them, this guide would not be what it is today and locals and visitors would not be able to experience this incredible depiction of history.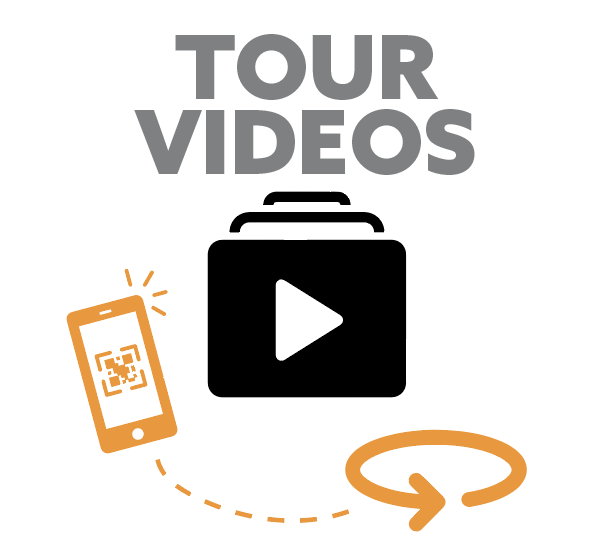 25 sites in and around Manistee County have a complete video tour, taking you inside and around some of the most beautiful historic structures in the region. Access these by scanning the QR code with your smartphone.
Visit the Origins Walk
Sitting at the west end of the Manistee Riverwalk (First Street Beach/Douglas Park), the Origins Walk is designed to take you on a journey of exploration and enlightenment. This area features cut metal sculptures representing 20 significant people/influencers who shaped this region from the Indigenous People through the early 1900s. The area is highlighted by the meandering walkway and steel colonnade featuring the foundational elements that made up our area, from the early geological formation of the great lakes through to the modern day.
We welcome you to explore, share ideas and be inspired by our local history at the Origins Walk.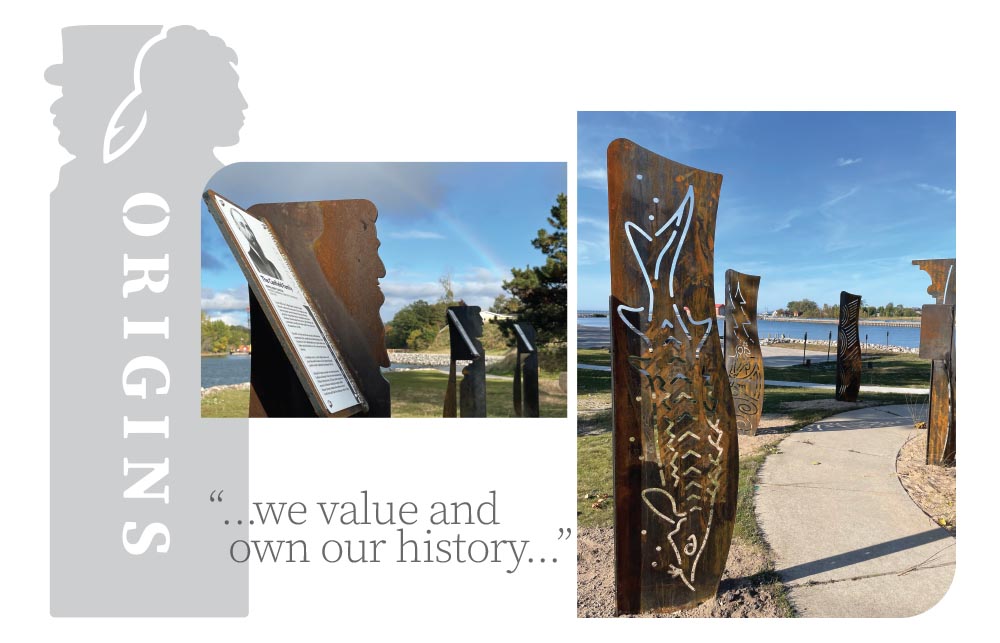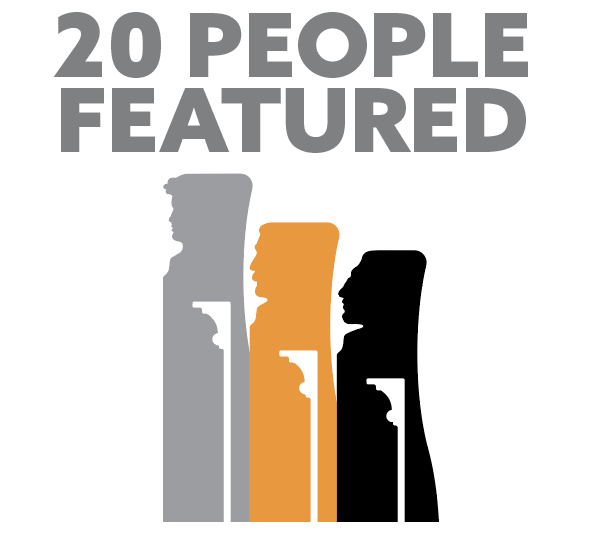 Walk alongside cut metal silhouettes of 20 influential people who shaped our region.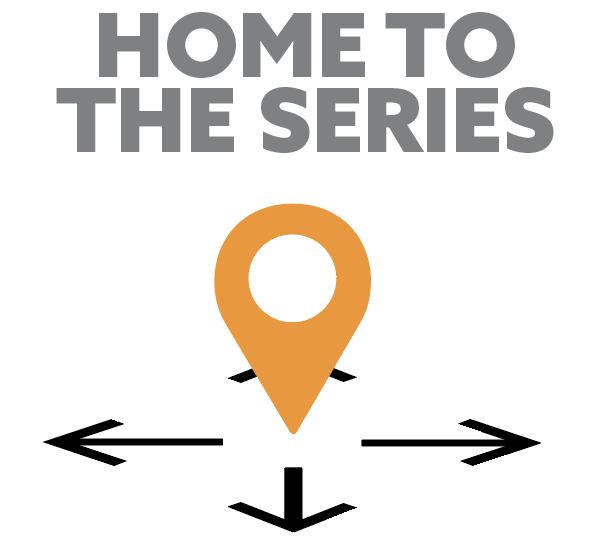 This site serves as the home to the historic sites series, where you can learn more about all of the tours in our region.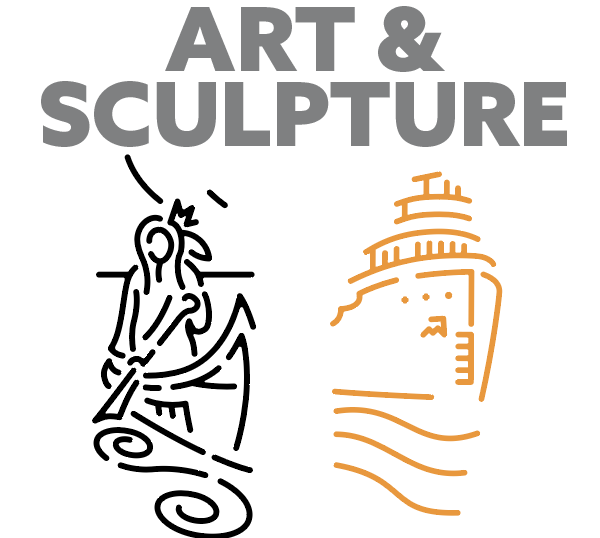 Explore the beautiful art and sculpture that depicts the early settlement of our area through the modern day.
Watch the Videos
Hollywood Actress/Manistee Native Toni Trucks (known for her parts in Seal Team and Twilight Breaking Dawn)  dedicated the first phase of the Manistee County Historic Sites Tours, upon its completion in 2018.  The 25 video series and comprehensive tour is the county's most comprehensive tourism project in history.
These videos are all available through QR code links in our historic sites guidebook along with many other historic views and rarely before seen photographs of our historic sites.
Manistee County Self-Guided Historic Routes
---
Number of Self-Guided Tours
Miles of Road/Trails Covered
Learn more about the structures and historic sites featured in our tours…
As the partners responsible for the Manistee County Historic Sites Series work to complete the next phase/expansion of the program (anticipated completion mid-2023) the following routes listed below highlight a sampling of the historic sites you will see along the latest expansion of the series. For the most complete and up to date content please access our online version of the historic sites guide.
REQUEST YOUR FREE VACATION GUIDE
Start planning your vacation to Northern Michigan with our all new Vacation Guide. Fill out our request form and we will ship it FREE to your home.