Explore all the Trail Networks in Manistee County
Lake Michigan Recreation Area
Manistee Non-Motorized Park
Lake Bluff Bird Sanctuary
Big-M Recreation Area
Big-M Recreation Area
Learn More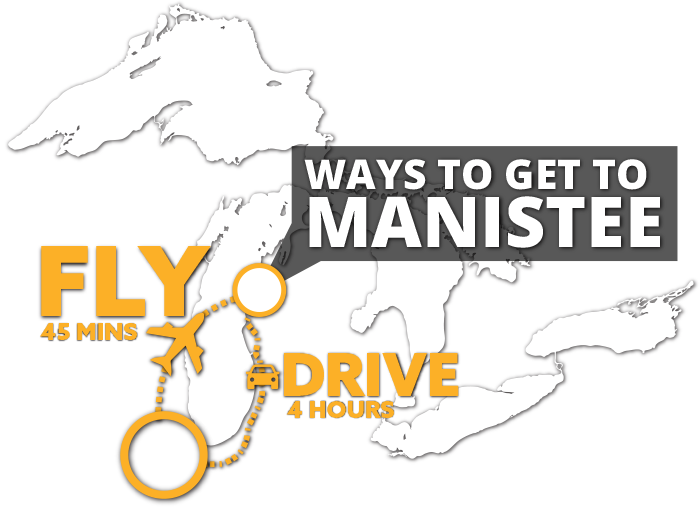 BY AIR OR LAND, IT'S EASY TO GET HERE
Be the first to 'check-in' on Facebook and 'tag us' on Instagram. Vacation starts sooner in Manistee County. We are a simple 4 hour drive from Chicago, or a quick 45 minute flight from Chicago O'Hare to Manistee Blacker Airport via our airline partner Cape Air.


Follow the travelers that love Manistee County, enjoy these stories about our incredible outdoor recreation, things-to-do, dining, shopping and unique experiences you will ONLY find here.
Browse our latest #MyManistee perspectives here, or scroll through these top stories in your category.
Check out all of our latest stories on our #MyManistee Blog.
REQUEST YOUR FREE VACATION GUIDE
Start planning your vacation to Northern Michigan with our all new Vacation Guide. Fill out our request form and we will ship it FREE to your home.