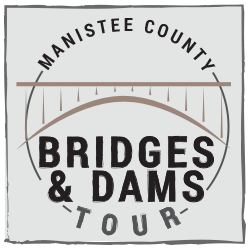 Bridges & Dams Self-Guided Tour
How can you not love the beauty and engineering that goes into these amazing structures?  Manistee County is home to 3 vehicular, 3 railroad and 1 massive pedestrian bridge along with 2 hydroelectric dams and 1 egg-take/salmon harvest weir. If you are a fan of these beautiful structures and appreciate the engineering, you are to enjoy this self-guided tour throughout Manistee County.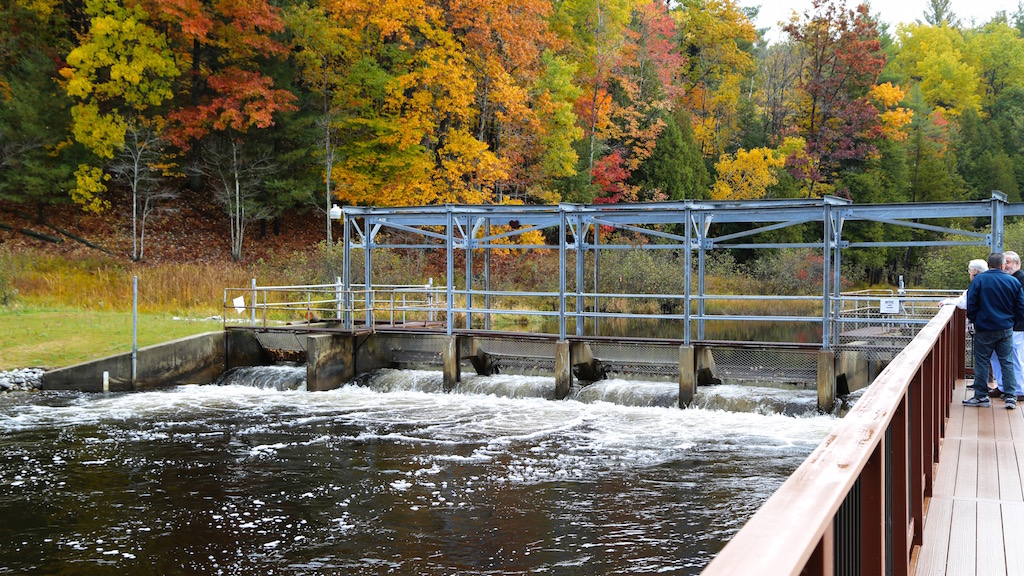 Anticipated Tour Time (hours)
Bridges & Dams. #MyManistee
HOW TO TAKE THIS SELF-GUIDED TOUR
Explore by our recommended tour route - or - Explore on your own
Explore with our recommended route map
Explore the amazing man-made bridges and dams in Manistee County. These incredible structures have withstood the test of time and you will find why they are some of our most visited sites.  Download the .pdf here for complete route map, and additional information on each site.
Explore on your own
Map your own route to visit the regions historic bridges and dams.  Use the map and sites outlined below to construct your own self-guided tour based on your available time on your next trip to Manistee County.
---
Maple Street, Manistee, MI, United States
31 Manistee Highway, Manistee, MI, U.S.
High Bridge, Wellston, MI 49689, United States
Tippy Dam, Dilling Rd, Brethren, MI 49619, United States
Hodenpyl Dam Road, Mesick, MI 49668, United States
Cooley Bridge, Wellston, MI, United States
Manistee River Train Bridge
Little Manistee Weir, Old Stronach Road, Manistee, MI, United States
More Manistee County Self-Guided Tours