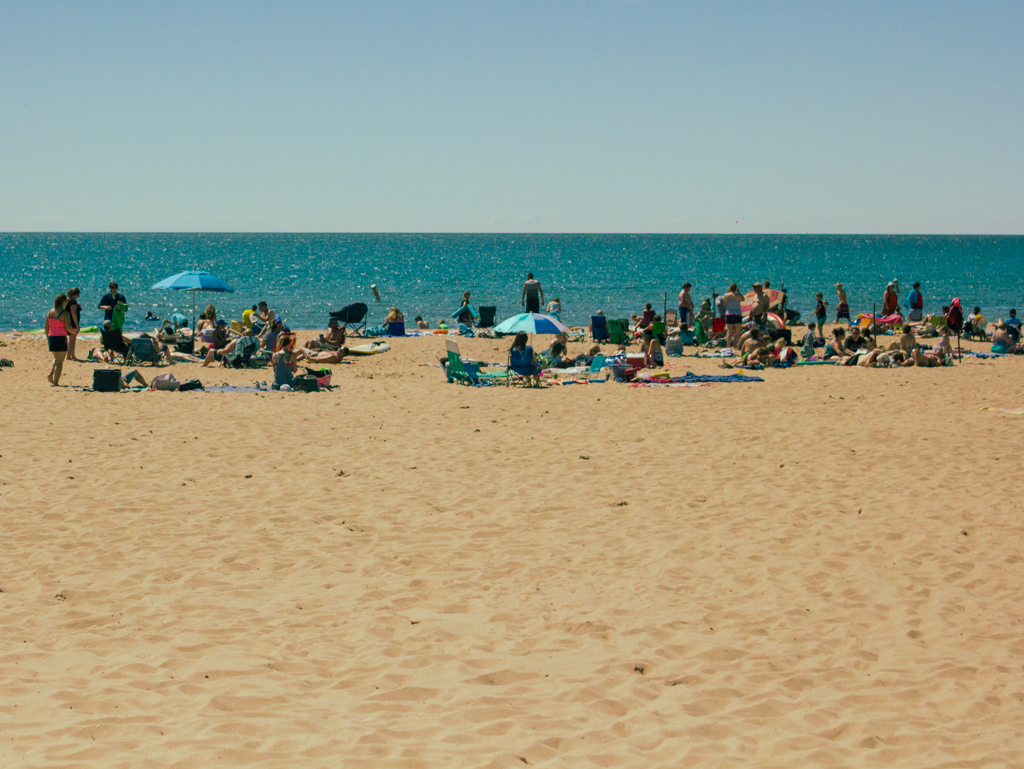 Escape from your hectic schedule, and let our endless miles of beaches, for as far as you can see, soothe and calm you.  Wiggle your toes in the warm golden sand, close your eyes, breathe deeply and listen to the waves.  Our Lake Michigan beaches are considered some of the best in Michigan, and after you visit one, you will quickly find out why.
25 miles of freshwater shoreline on Lake Michigan with over 50 access points await you.  Many of the beaches have picnic areas, playgrounds, bath houses and other amenities.  You will surely find yourself slipping into a state of relaxation when you visit our beaches.  Because we have so many points of access, you will always have room to spread out, build a sand castle or start a volleyball match.
Listed here are some of the main Lake Michigan access points.  If you are looking for more information, contact our Visitors Bureau for details.
Arcadia Public Beach
Where:  West end of Lake Street in Arcadia
Insider info: Arcadia Township owns this beach, which was protected with the help of Grand Traverse Regional Land Conservancy. Convenient parking, with playground and picnic area available.
Bar Lake Access
Where: On Lakeshore Road North of Manistee
Insider info:  A great spot to get away from the crowded beaches in the summer.  This spot is located on Lakeshore Road just north of Manistee.  This site does feature a universal access platform/ramp to the water's edge. Pets, handicapped accessible.
Fifth Avenue Beach & Lighthouse
Where: Lakeshore Drive & Fifth Avenue in the Harbor Village Development – Manistee
Insider info: Considered to be one of Manistee's most beautiful beaches, this great spot is ideal for those looking to walk the beautiful North Pier.  Playground, showers, restrooms, picnic area, handicapped accessible, emergency call station, food vendor
First Street Beach/Douglas Park
Where:  End of First Street heading west from US-31 (Cypress Street) – Manistee
Insider info: One of the largest beaches and recreation areas.  Douglas Park has multiple baseball/softball diamonds, basketball courts and tennis courts.  Even though dogs are not allowed on the beach between Memorial Day-Labor Day it does have its very own fenced in dog park and dedicated dog beach on the waterfront below the observation deck near the Lions Pavilion.  There are separate picnic areas with charcoal grills available for an afternoon lunch overlooking the north and south pierhead. Playgrounds, showers, restrooms, handicapped accessible, emergency call station, food vendor