Northern Michigan winter adventure abounds in Manistee County, featuring more than 245 miles of trails, 80 deep water inland lakes, and 4 river streams.  Whether you are trying your hand at a new winter sport or are a seasoned winter warrior, you will find plenty of snow-covered ways to enjoy winter days in Manistee County.
#1  Paddle the Pine
The open water rivers of Manistee County serve up stunning scenic views blanketed in the sparkle of winter. Try winter paddling for a fresh perspective of our river routes, where nature finds its way to the water source creating the opportunity to view birds and woodland creatures of every sort at close range.  New to winter paddling? Pine River Paddlesports in Wellston offers guided winter rafting trips along the wild and scenic Pine River.
#2  Tip Up on Portage Lake
When the temperatures drop, fishing shanties dot the surfaces of many of our 80 deep-water lakes throughout the mid to late winter months. Low temps in January beckon fishermen to rig their tip ups for pike, walleye, perch, smelt, bluegill, and crappie.  New to the area? Portage Lake in Onekama is home to an active ice fishing community and offers easy access on and off the ice. Here you are sure to find friendly locals willing to share some helpful tips and tricks about ice fishing in our region.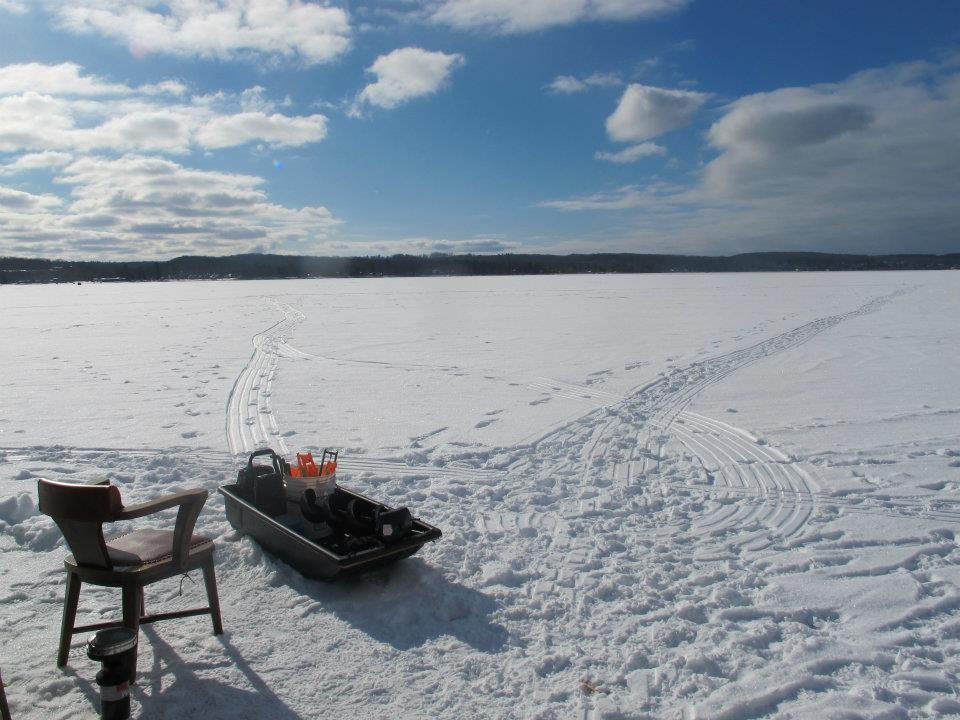 #3  Snowshoe the Manistee River Trail
245 miles of trails attract explorers to Manistee County in all 4 seasons of the year, and winter is no exception.  A snowshoe hike on the Manistee River Trail delivers a unique perspective for hikers when the snow falls.  Beginning at the Hodenpyl Dam, the Little Mac suspension bridge leads you as you cross the open waters of the Manistee River to the banks high above the river's edge for a bird's eye view of a silent winter landscape hushed by snow. Choose for one of nine well-marked trailheads for your Manistee snowshoe trail adventure. Snowshoe rentals available at Crystal Lake Adventure Sports in Frankfort.
#4  Fat Bike the Big M
Need some faster-paced winter trail excitement to warm you up? Cruise the Udell Hills through the winding woods on your fat tire bike for unforgettable winter fun.  Big-M Recreational Area is a popular winter trail destination for cyclist, maintained with dedicated grooming throughout the winter season. This trail system, also friendly to skiers, is a collaborative effort of the Manistee Cross Country Ski Council, Shoreline Cycling Club, and the U.S. Forest Service focused on protecting and maintaining these trails for the enjoyment andbenefit of the trail enthusiasts who travel from near and far to ski or bike the Big-M.  Want to give it a try before you buy?  Crystal Mountain Resort in Thompsonville rents fat tire bikes by the day.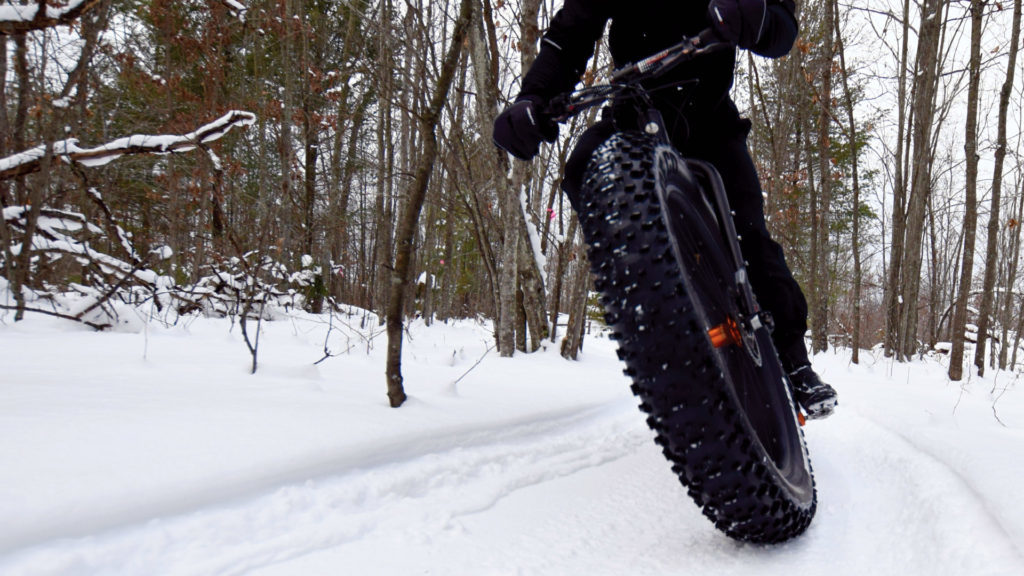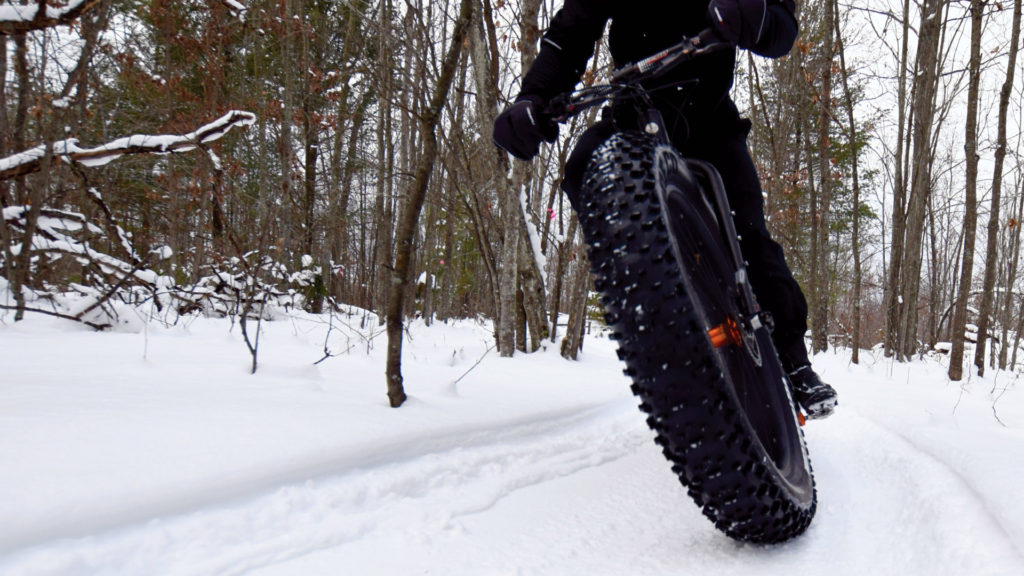 #5  Catch a Live Show
Maybe cozying up indoors in the winter months is more your speed? Our local entertainment venues invite you to warm up with live entertainment from local musicians strumming their songs in our favorite gathering spots, to grand scale entertainment on the big stages of the Little River Resort Casino or the historic Ramsdell Theater.  Take in a play, catch a concert, or relax the evening away sipping on a cocktail and enjoying some tunes in one of many locations around Manistee.