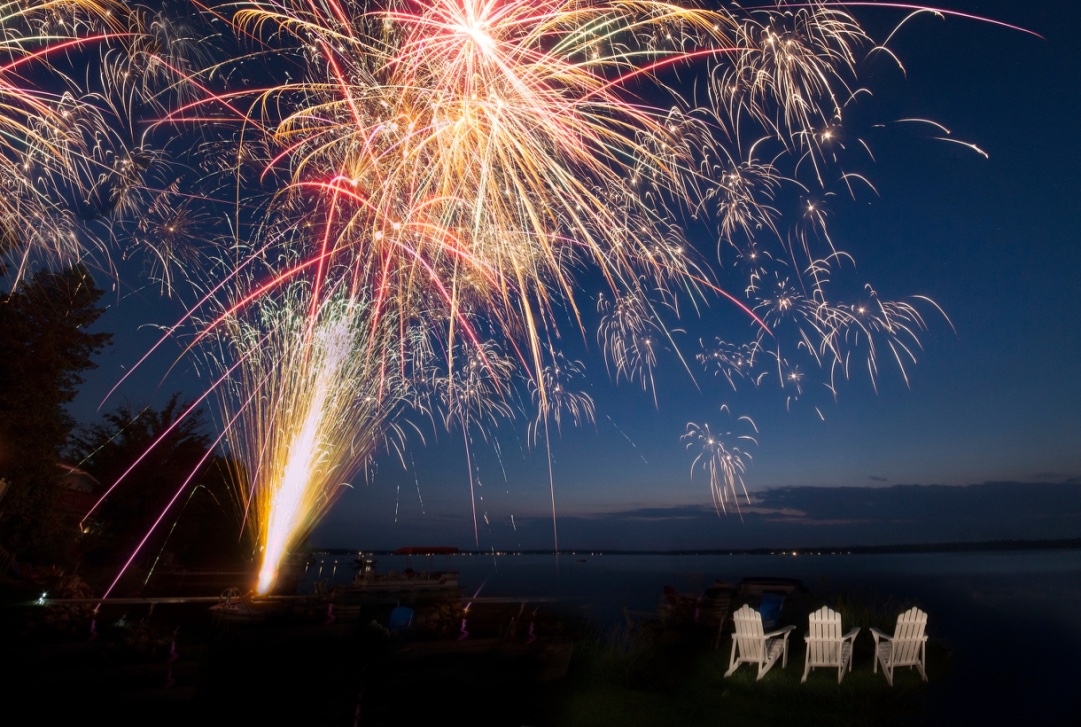 EVENT DESCRIPTION/DETAILS:
The village of Bear Lake plays host to "Bear Lake Days" celebrating the rich heritage and history of this beautiful community in Manistee County's North Coast Region.  BLD is always held the second weekend in July, and features a grand parade, fireworks spectacle over Bear Lake, food vendors, entertainment and much more! 
Schedule of Events
2021 Bear Lake Days Schedule of Events
Events and times subject to change
50/50 Tickets to Support Future Bear Lake Days available in the community and under the tent! ($5.00 each) 
Thursday, July 8th, 2021
7 – 9 pm: PRE-PARTY AT THE GRILLE 44 – live entertainment "Awesome Distraction"
Friday, July 9th, 2021
8 am: KID'S FISHING CONTEST

– Thru Sat. 5 pm Check in fish at Hopkins Park Boat Launch 11-12 & 5-6.

8 am – Sunday @ Noon: PHOTO CONTEST

– Check out Bear Lake Days Facebook Page for categories. Label pictures #BLDays21. 

10 am – Noon: KIDS POT PALS GARDEN

–  Kids of all ages will create their own bee-utiful bumblebee, ladybug, or butterfly pot pal. All while learning about those beneficial bugs! $15.00 at Pleasanton Valley Greenhouse US-31 North. Walk-ins welcome.

12 – 5 pm: WHY I LOVE BEAR LAKE

– Kids drop off artwork. Drop off pictures to Saddle Up Friday starting at Noon – till Sunday at 5:00 pm snf receive a free small slushy! 

Noon thought Sunday: BEAR LAKE DAYS HARD CASH

– Absolute Auto Contest will post details on Absolute Auto Facebook Page. Find the hidden rocks and turn them into Absolute for the cash written on the rock $150.00 is hidden. 

4 pm: GOLF 9 HOLE SCRAMBLE

– 2 Person at Bear Lake Course $50.00 registration fee ($25.00 per person): 11685 Chippewa Hwy (US 32) South of town. Robb Mitchell (614)581- 3354 : Paul Sanders (231)239-2414

4:30 – 6:30 pm: ANNUAL PIG ROAST

at the Bear Lake United Methodist Church: $10.00 per person. Pick up only 
5 – 7 pm: PROMOTERS BOOTH AND T-SHIRT SALES

under the tent. 
Saturday, July 10th, 2021
9 am – 5 pm: ARTS CRAFT AND VENDOR BOOTHS

located on Main Street 
9 am – 5 pm: BEAR LAKE HISTORICAL MUSEUM
10 – 4 pm: PROMOTERS PRETZELS, COTTON CANDY, ICE CREAM, POPCORN, WATER

Food Court. 
10 – 4 pm: TRIGINTA BRATS, HOTDOGS, WATER, POP, AND CHIPS

Food Court 
10 – 6 pm: PROMOTERS BOOTH AND T-SHIRT SALES

under the tent. 
10 am: FOOD TRUCKS:

Steelhead Cafe, Lumber Jill's Concessions, Southern Sin Tesis, Tots of Burgers, Taqueria Guanajuato, Trinity Lutheran Church Donut Wagon, Popcorn Goblin, Triginta and Promoters. Located on Lynn Street. 
12 – 5 pm: SWEET SHARLIE ON THE DECK – Maggles 
12 – 4 pm: CARRIAGE RIDES –

by Post Office/Museum. 
2:00 pm: MAGICIAN JOHN RUSSELL –

under the tent. 
2 pm – 4/5: CORN HOLE COMPETITION –

$50 per team. 10 team limit. Register by July 2nd. Contact Pleasant Valley Greenhouses 231- 864-3517 or visit

www.pleasantongreenhouses.com

. Bear Lake Township Parking Lot. 
3 – 5 pm: 1, ROCKS

under the tent. 
 

4 – 7 pm: Pick up parade candy bags at Filer Credit Union.
After Parade and prior to Fireworks: ENTERTAINMENT: The Cool Family Concert

under the tent. 
Dusk: FIREWORKS AT DUSK

over the lake. 
Sunday, July 11th, 2021
8 – 11 am: BEAR LAKE PANCAKE BREAKFAST –

Lakeside Cafe. 
Noon: BEAR LAKE DAYS 50/50 DRAWING – Bear Lake Township Hall – Need not be present to win!