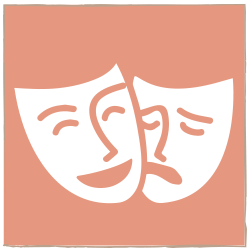 Summer Concert Series' in Manistee County
Find yourself enjoying FREE live music this summer in Manistee County
In Manistee County, warm weather brings with it abundant opportunities to get outdoors and enjoy the musical stylings of local and regional artists. Enjoy a full week of county hopping to various venues offering a full range of music styles, while enjoying a relaxing evening in the sun. What a perfect way to end a summer day!
---
Local Summer Music Series:
Concerts in the Park, Onekama Village Park (Monday) Located just off the M-22 Scenic Highway in the heart of Onekama, Concerts in the Park on Monday nights feature great talent from across the midwest, showcasing their latest hits. For schedules – visit their official page to learn more
ShoreLine ShowCase at Rotary Park & First Street Beach (Tuesday) Overlooking First Street Beach and Lake Michigan, the Shoreline Showcase highlights the area's top Jazz, Big Band and Classic groups. See their website for their latest schedule & showtimes.
Roots on the River, Hosted by the Manistee Jaycees (Thursday) "Roots" as it is known, features some of the best bluegrass and other varieties of music by top regional musicians. See their facebook page for the latest details on the upcoming schedule
Homegrown Saturdays in Downtown Manistee at the Farmers Market (Saturday at the Wagoner Center – Manistee Senior Center) Bring your shopping lists and pick out some of the freshest local produce and artisan fare around all while listening to great live music.
---
We look forward to seeing you this summer!