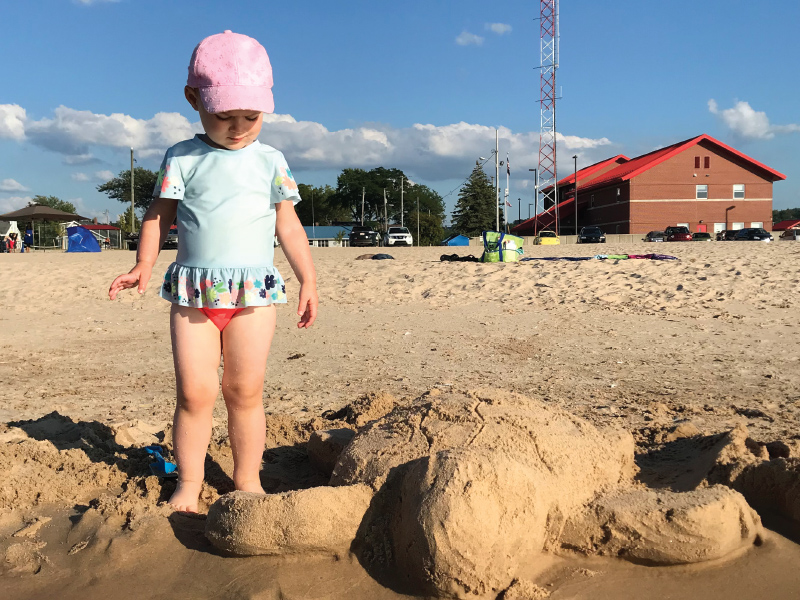 In the City of Manistee, over 130 acres of Lake Michigan sandy beachfront parks straddle the banks of the Manistee River Channel. First Street Beach/Douglas Park to the south, and Fifth Avenue Beach and Park to the north, offer open, accessible concession buildings/comfort stations with sheltered picnic tables, plus barrier-free walkways, providing universal access near the water. 
The Manistee experience can also include strolls or rolls on its three piers.  The Fifth Avenue Pier, connected to the Beach Park, with its historic North Pierhead Light adjacent to the U.S. Coast Guard Station is a treat for all. 
At Douglas Park a shorter pier accesses the 1.75-mile Riverwalk which winds its way east on the Manistee River Channel into town.  The Riverwalk passes the Manistee Municipal Marina where there is a universal lift for boarding boats.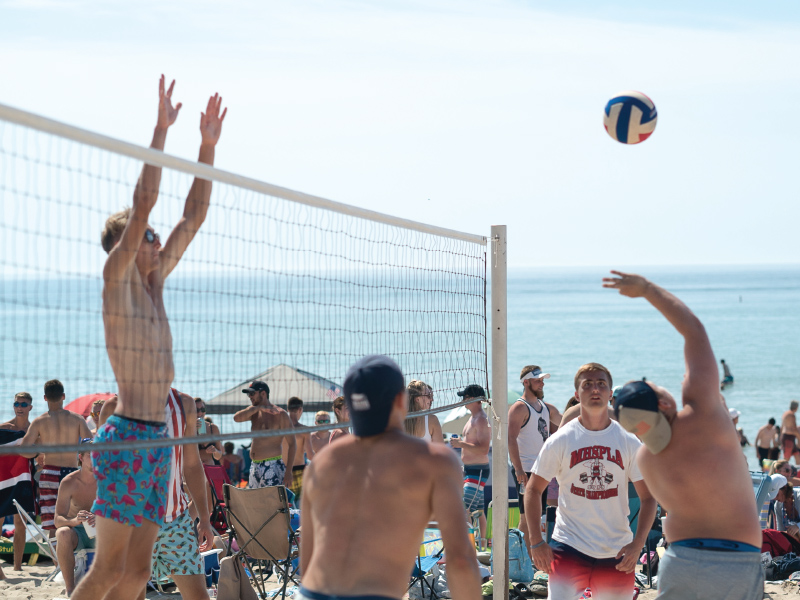 Douglas Park's public boat launch has universal access to four of its eight docks, and an accessible fish cleaning station with rest rooms.
A few miles north, Langland Park on Lake Michigan at the Portage Lake Channel in Onekama provides access to the beach, parking, day use rest rooms and Gazebos with seating. These amenities are designed to help curb erosion at this State-designated critical dune formation. While on the shore you may spot tracks of red fox, deer and coyote, and see herring gulls, bald eagles and migrating birds and waterfowl overhead.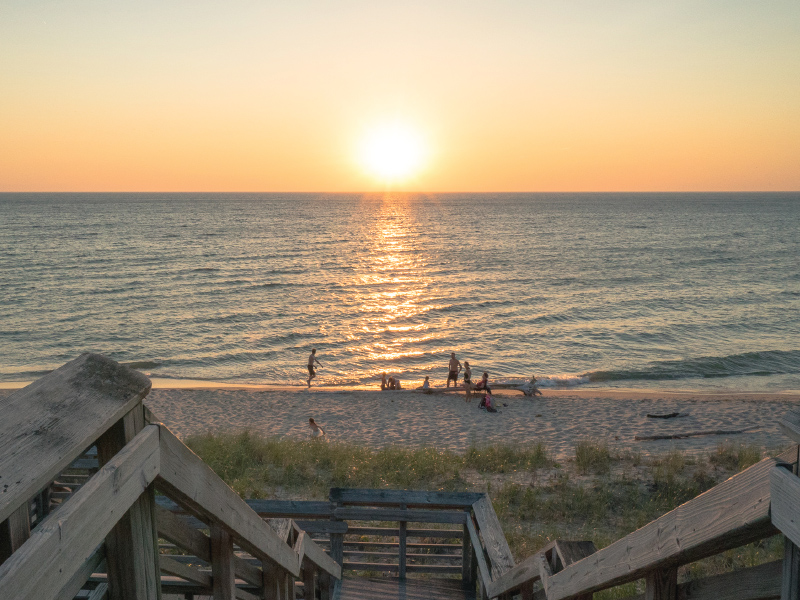 Thanks to collaboration, major improvements continue at Sunset Station, Arcadia's Beach. A concrete viewing platform offers access to all for sunsets and panoramic views of Lake Michigan. Access Arcadia Lake's channel to Lake Michigan by kayak at Grebe Park with its universally accessible launch site.
A universally accessible walkway is under construction at Arcadia Marsh, one of Lake Michigan's remaining Great Lakes Coastal Marshes, and under the protection of the Grand Traverse Regional Land Conservancy. Keep watch at VisitManisteeCounty.com for updates.