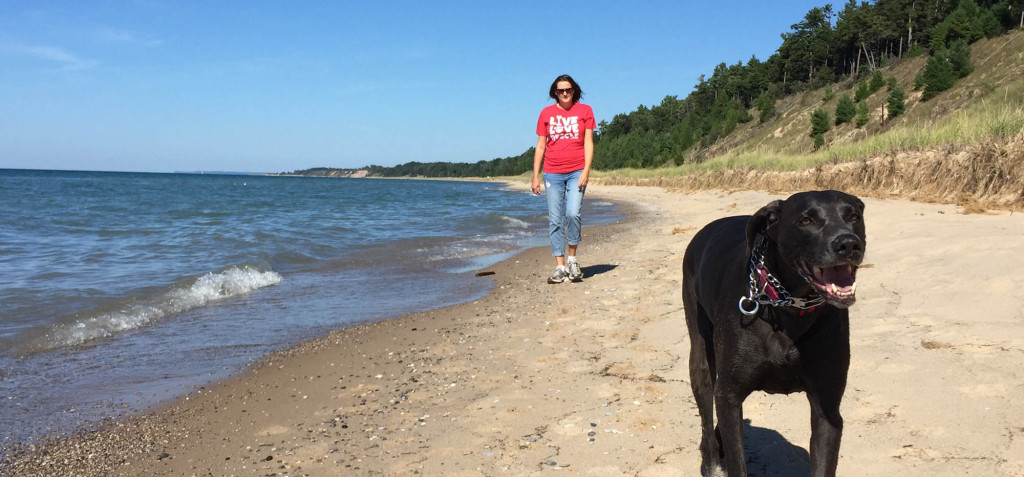 Traveling with your four legged companions is becoming more and more of a norm in the travel world, so rest assured that we have places that welcome your pets.
A top beach in the Manistee Area would be the North Beach Access.  Perfect, out of the way, and typically pretty quiet, even during the weekends in July, North Beach Access is very pet friendly, with miles of walkable beachfront.
If a quick stretch of the legs is what you and your pet are in need of, there are some local dog parks in the Douglas Park area (First Street Beach in Manistee).  The dog park is located on the south end of the loop, and the designated dog beach is the small strip between the south pier and Lions pavilion.