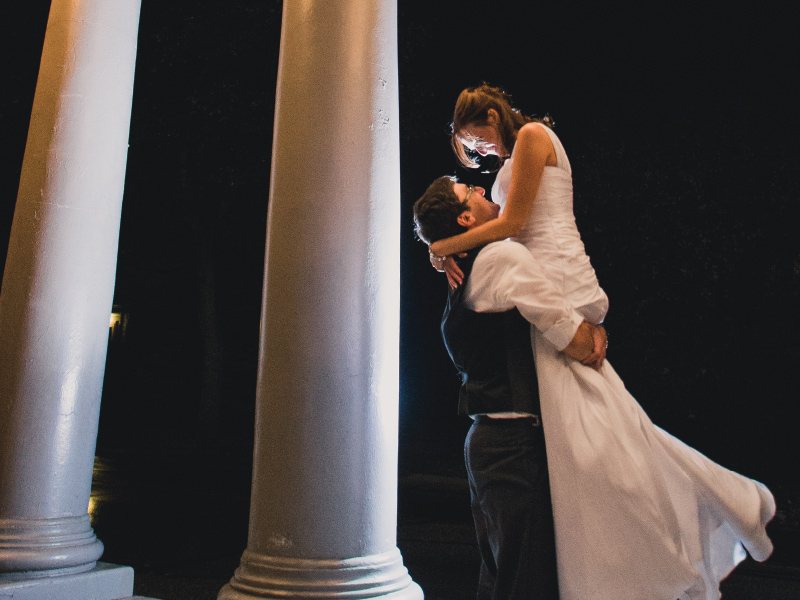 Chic and glamorous, elegant and refined, intimate, casual or themed, there are SO. MANY. CHOICES.  We offer you a pier with historic lighthouse jutting out into Lake Michigan, a vineyard, historic church or 19th Century mansion, the Ramsdell Inn, the Art Deco Vogue movie theatre, on stage at the historic Ramsdell Theatre, on a Lake Michigan beach, on the rolling grounds of one of our golf courses, in the Manistee National Forest, at the historic Portage Point Resort, at the barn at Iron Fish Distillery, even at a historic ferry, the S.S. Milwaukee!
Consider one of our expansive Lake Michigan beaches at twilight for a meet-and-greet for friends and family or bachelor and bachelorette parties before the Big Day. Hiking, biking and kayaking enthusiasts have myriad trails and rivers to explore. How about a his-and-hers charter fishing contest on Lake Michigan, or golf teams at one of our beautiful courses? Inn Fun Cruises and Orchard Beach Aviation offer additional special experiences.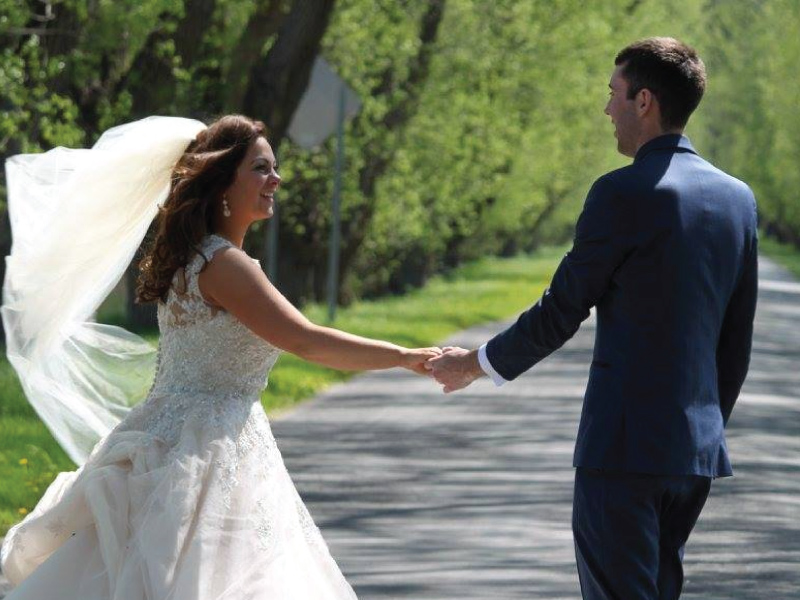 For more pre-wedding events, pamper yourselves at the Crystal Mountain Spa, Nectar Spa or in Manistee with a group mani-pedi at Nails 2000. And further west on River Street, Surroundings' cigar smoking lounge is not just for guys anymore.
Let Manistee Bridal plan your entire event, do it yourself or choose somewhere in between. Local shops like CC Jewelers, Ideal Kitchen, Kellie's Hallmark, Outpost, The Hitching Post, Surroundings in Manistee, and MacBeth's in Onekama have great gift ideas. Moving Spirits and Manistee Beverage are great sources for beverages.  Blue Fish Kitchen and Bar, Ramsdell Inn and Manistee National Golf and Resort's Chef Brian Kissel are ideal choices for catering.
Anchored Designs in Onekama or Sports Ink in Manistee can create and personalize memorable gifts for your wedding party and special guests. Grand Rental Station of Manistee is a great source for tents, canopies, dance floors, table settings and more.
We've shared a few of our favorites. Contact the Manistee County Visitors Bureau for more ways to create the special wedding of your dreams.