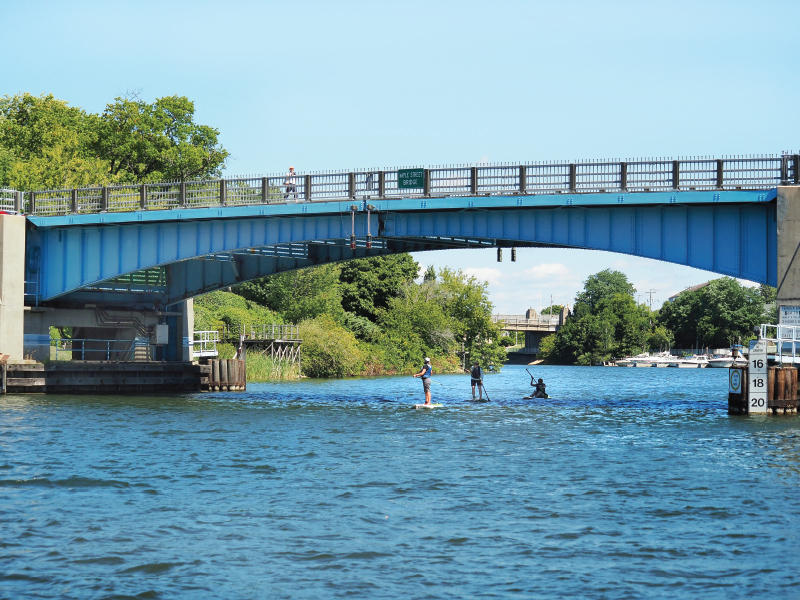 East river floats
Our two Manistee Rivers – Ideal for big groups, kids and people who don't have a ton of paddling experience that are looking for a true Northern Michigan adventure.
The Big Manistee River is wide, and smooth flowing with no rapids or tight corners to navigate. Much of the river is about 2-5' deep with a few deeper spots at the switch-backs (similar to what you see pictured to the right). 
Two ideal trips on the Big Manistee River are Hodenpyl Dam down to Red Bridge, and High Bridge to Bear Creek.  These are perfect for families with kids and large groups on kayaks, canoes, rafts or tubes. These stretches also offer plenty of sand bars, so you and your group can get out and stretch your legs.
The Little Manistee River is a much smaller river when you compare it to the Big Manistee, but we still consider it an easy river to paddle and great for beginners to intermediate paddlers.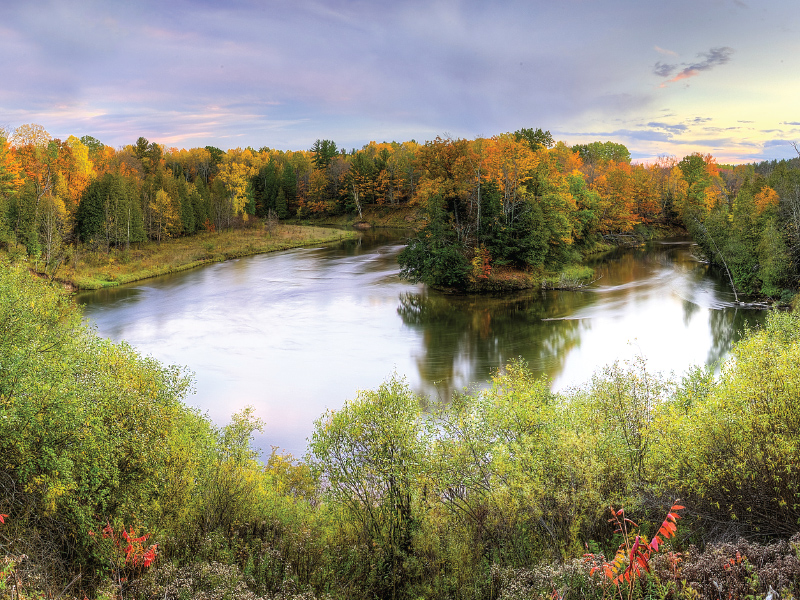 If you are a beginner and armed with a tube, canoe or kayak, we recommend staying below the Manistee Weir. An ideal float is the Weir down to Old Stronach Bridge.  It is great for an afternoon with a stop for a snack and conversation.  If you continue down to Stronach Park, be prepared to paddle. The current slows to a creep just below the Stronach Bridge, so save your energy, because, even though you are only about 1/4 of a mile to your pull-out, it will require you to really paddle to get there.
Intermediate paddlers and beginners who are feeling adventurous will enjoy 6 mile, or 9 mile bridge down to the weir.  The higher on the river you go, the more difficult.  The river is narrow and will require some tight turns.  It isn't to deep though averaging 1-3' so you can always get out if you need to.
If you do not own your own watercraft, that isn't a problem.  Contact one of the paddlesport companies here and they can help set up a custom trip for you with all the necessary gear.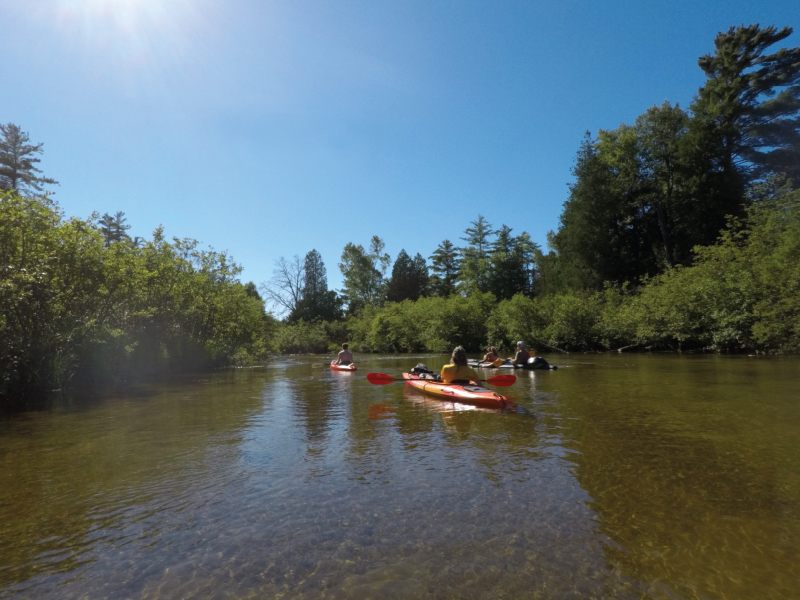 The Pine & The Betsie
In the southeast corner of Manistee County, the Pine River is one of the regions top recreational rivers. Featuring a swift flowing current, the Pine River is typically reserved for those who are experienced paddlers only, especially if launching from the upper Pine River.  The river changes dramatically from spring to fall, and white water can be found year round (especailly in the spring) on the lower segments of the river.  We recommend connecting with a local canoe livery to set up your trip.
The Betsie River, found on the northern edge of the County, is ideal for beginner to intermediate paddlers looking for a relaxing float.  The current is smooth, but upper portions of the river offer tight switch backs and some downed obstacles to navigate.