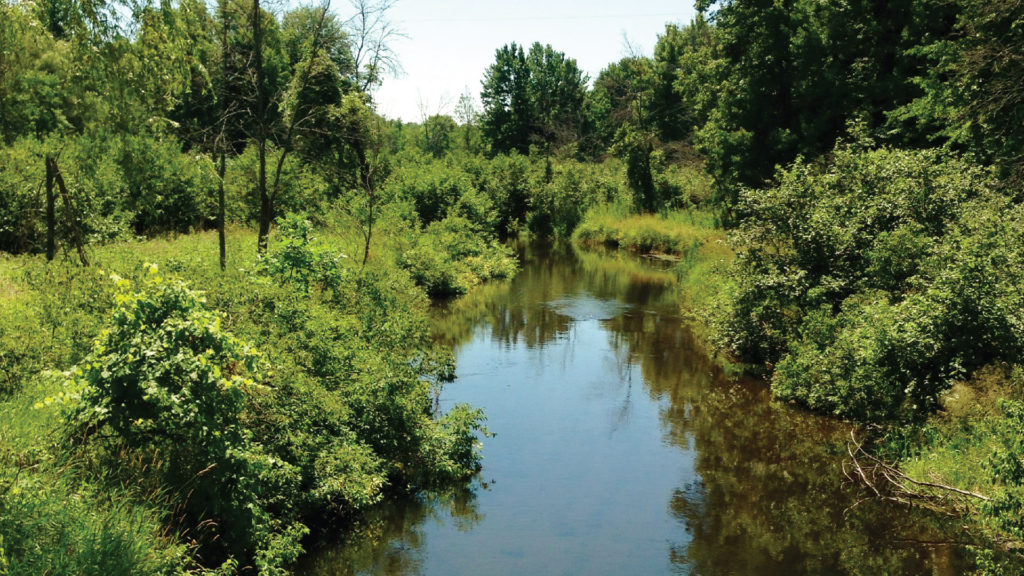 If you're an adventurous explorer, you've come to the right place. Our North Woods are in the heart of four-season natural beauty with thrill-a-minute activities.
A passionate group of entrepreneurs have developed their own visions to share, creating opportunities for others to experience the excitement and satisfaction of meeting new challenges. Here's a long list of action-packed experiences available in Manistee County's North Woods: Paddling, hiking, biking, fishing, riding ATV trails, plus hunting and skiing, snowboarding, snowmobiling, cross-country skiing, snowshoeing, fat biking and even drag-racing.
If you want to paddle or fish, hunt or hike, ride the trails on an ATV or snowmobile in winter, Jeff Hawkins at Crystal Adventures in Thompsonville can make it happen. He rents equipment for four-season adventures and rents cabins and homes in the region he knows very well.
One of Michigan's designated Wild and Scenic Rivers, the Betsie River, dips into northern Manistee County near Thompsonville. "The Betsie River is a great kayaking river," says Jeff. "It's quicker, curvy, and it appeals to all because of its beauty and seclusion as well as its potential for adventure." Kayakers are transported to the Betsie River and can choose how long they want to be on the river-they can call at the last minute to stay later or be picked up from the nearest bridge, Jeff adds. He rents high-quality Jackson kayaks, because they are lightweight, people can sit on the top and they offer a safer float. They don't fill with water if you tip, he says.
People who want to fish can go solo or with a guide arranged by Jeff. For trail rides, whether on ATVs or snowmobiles, the area is perfect for adventurous sightseeing, and Jeff sees a lot of smiles when people return. "They stopped at the river, ate a sandwich, took time to fish, got dirty, got to play and didn't see a lot of other people. And people want to see the area in different seasons. In mid-winter there's not much traffic on the trails, and that sets us apart from other areas of Michigan," he adds.
Snowmobile trails adjacent to Crystal Adventures hook up to the Benzie-Manistee Snowbirds system and Jeff helps customers find the best trail for them.
"People like to see deer on the way to Bear Lake, maybe stop for gas at Saddle Up and have lunch at Grille 44, or ride the Manistee River Basin through Brethren," he says. "The Benzie-Manistee snowmobile trail system is top-notch. It's maintained better than anywhere in Lower Michigan. Groomers are on it four nights a week removing bumps so it's smooth for trail riders in the morning. And there are lots of little towns to visit, and to get warm if they need to."
Jeff knows what it feels like for busy, hard-working people to be able to vacation in the wonderland of Manistee County's North Woods. "I soothe my soul in these woods around here," he says. Originally from downstate Michigan, he had been coming north to hunt, fish and snowmobile for years, staying at different cabins and hoping to have his own someday. "My dream was to get up here, but I never thought I really would," he adds.
The former corporate manufacturing engineer finally made the commitment, moved to northeastern Manistee County and built a couple of cabins, opening Crystal Adventures in 2005. He now rents cabins and vacation homes that sleep as many as 12.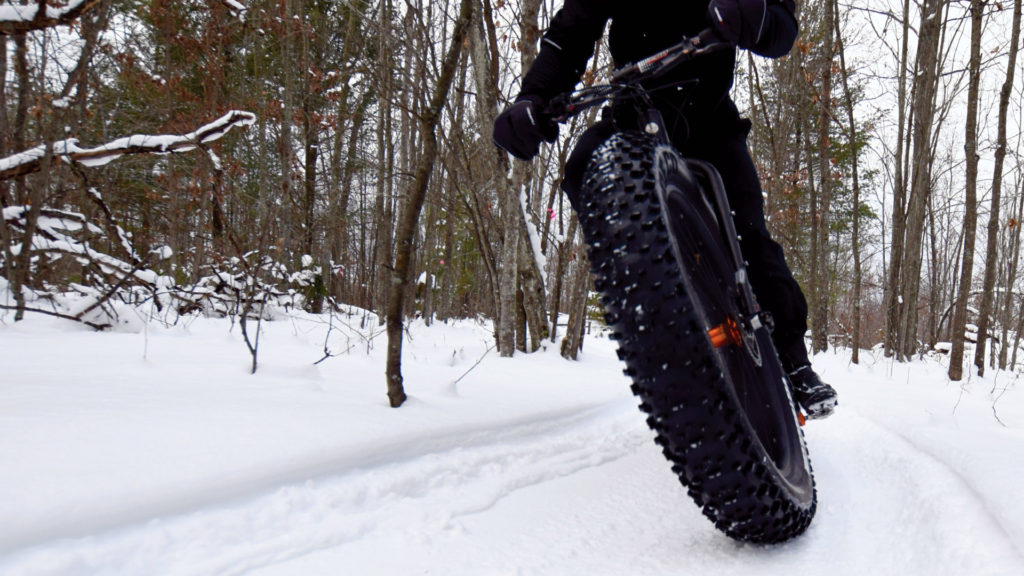 "I worked in my engineering job while starting this to pay bills. I created a customer base, have a good product in the cabins and houses to rent, then added some fun to the product with ATV, kayak and snowmobile rentals," Jeff says. "I became a contractor to build and refurbish cabins, got a real estate broker's license to manage properties, now I'm a one-man show," he says with a grin. This 'one man show' who traveled the world is now showing others how to soothe their souls in Manistee County's North Woods and spending more time with his family. "This is God's country for sure," he says.
Continue your adventure at Crystal Mountain. During the winter ride a fat tire bike on miles of groomed trails at the resort and additional terrain along the adjacent Betsie River Pathway. Bring your own fat bike or rent one at the Park at Water's Edge where you'll also find the Edge Adventure Course, open year-round. Cross the rickety bridge, jump swing to swing, balance on the Burma Bridge and then sail over the pool on a 130-foot zip line. May through October, take the Loki Quad chairlift to the top of the mountain, and cruise down the Crystal Coaster, Michigan's only alpine slide. You control the speed on a specially-designed sled as you dip, make high-bank turns and enjoy spectacular views. For details, visit www.crystalmountain.com. Crystal Mountain is located at 12500 Crystal Mountain Drive, Thompsonville, MI 49683. Ph 231.668.6628.
Beautiful Bear Creek meanders through our North Woods region from Thompsonville southwest through Copemish and Kaleva on its way through Brethren in River Country to the Big Manistee River. It's a tributary to the Big Manistee River and the area near 9 Mile Rd. in Kaleva has been named a "Blue Ribbon Trout Stream" by the Michigan Department of Natural Resources. It owes a big part of its popularity as a fishing draw to the migratory fish species, including brook trout, Coho and Chinook salmon and steelhead.
Ladies in Lead Firearm Classes with the Big Bear Sportsman's Club
Women are the fastest growing demographic in the firearms industry, and since 2011, firearms ownership among women has grown by 25 percent, according to Chris Khon, firearms instructor at Big Bear Sportsman's Club in Kaleva. And, Ladies in Lead, the basic firearms instruction class, is his favorite class to teach. "This is a class I suggested we do," says the former Marine and National Rifle Association certified instructor. "It's necessary and in demand."
Many women are interested in learning how to handle a firearm, but are anxious about being in a class with men, says Khon. "The women feel better about asking questions and feel less pressure without men in the class. We want women to feel comfortable and become confident in their abilities," he adds. "The reason I like this class is I see a lot of anxiety to start, and then they become empowered. It becomes, 'Oh, I get that now. I can do this. I can be good at it.'"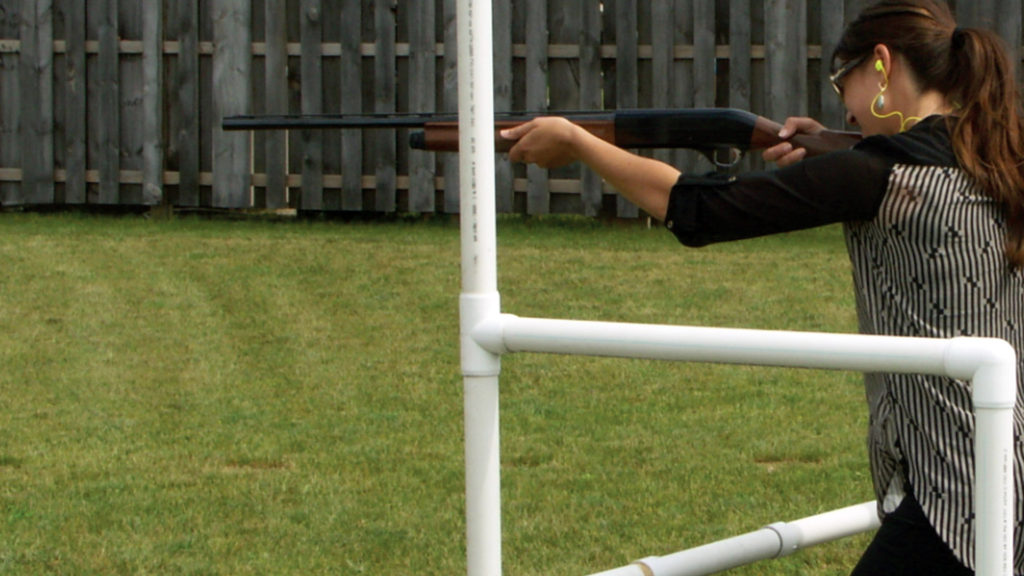 The three-hour class is open to non-BBSC members, and covers basic pistol function, technique and safety in the classroom as well as time on the range learning grip and stance, and for shooting experience. The cost is $25 per person including materials. A firearm and ammunition will be provided during class time to students who do not have their own.
"We've had nothing but success with this class," says Khon. "That anxiety disappears after time spent on the firing range, and most women are then interested in additional training."
There are also female instructors at BBSC's Ladies in Lead classes, and many mothers, daughters and sisters are signing up together for instruction. Future skills and firearms care classes are under consideration at BBSC. "We want to be responsive to what the community is asking for in advanced classes," he says.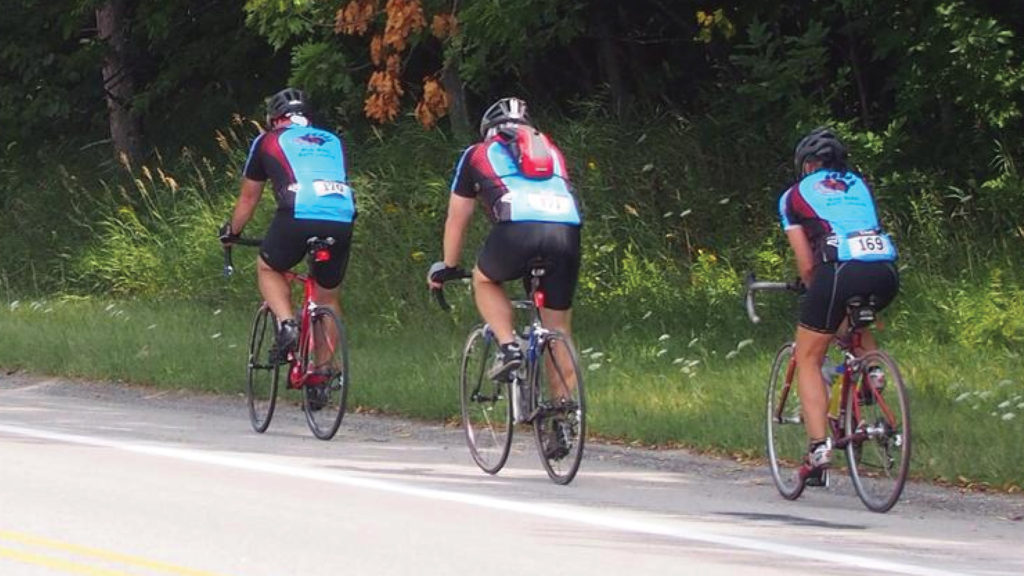 Enjoy music, libations and more. Check out the 2016 BBBC story at www.manistee.com and 2016 photos 2017 info and updates on the Big Bear Butt Cruise Facebook page.
The Big Bear Sportsman's Club was started by a group of like-minded friends who wanted to share activities together and provide a service to the county. In 2008 they purchased 80 acres laid out so adjacent areas could function without disturbing each other said Dave Somsel, BBSC president. There is trap and skeet shooting, 3-D archery range and a unique four-star archery course that runs through the woods, plus a 100-yard rifle range and 25-yard pistol range. The 3,500 sq.ft. clubhouse was built by all volunteer members. The group hosts an annual fund-raising game dinner, provides educational and social programs for kids and adults, and offers scholarships. BBSC is located at 8927 Puustinen Rd. in Kaleva. For more information, visit bigbearsportsmansclub.com
RELATED: Register for the Big Bear Butt Cruise in Manistee County
Twisted Trails Off Road Park
There's always something new going on at Twisted Trails Off Road Park in Copemish. Climb vertical rock walls, barrel through boulder gardens and mud bogs, join in beat downs, truck pulls, dog parties and winter snow wheeling. Concerts and camping are part of the fun too. To get the backstory, go to twistedtrailsoffroadpark.com or Facebook. Located at 19405 Read Rd. near M115. Call 231.651.9548.
Northern Michigan Dragway
If you're a fan of drag racing, visit Northern Michigan Dragway weekends in early May through late September for heart-pounding excitement. With some planning, you can even try it yourself. Go to northernmichigandragway.net, their Facebook page or call 231.362.3439 for a race schedule and more info. NMD is located at 13991 Potter Rd. 3 miles north of Kaleva.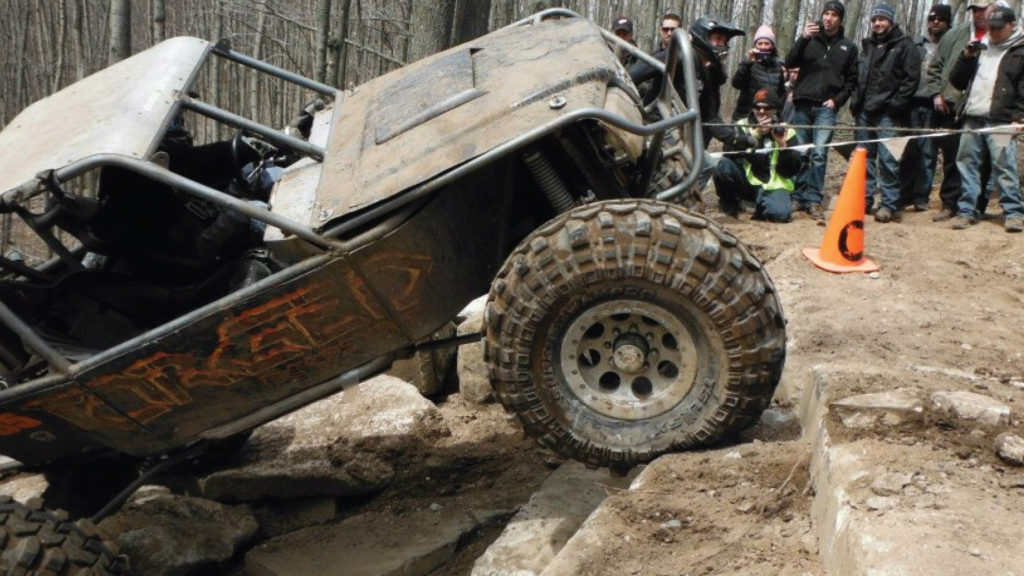 Maralee is a freelance writer working with the Manistee County Visitors Bureau. She resides in Manistee County.