Top 2023 Fall Dining Stops
Sit, sip, taste and enjoy Manistee County, Michigan
Get the Latest Fall Color Updates
Get the latest fall color updates dropped to your inbox from our team as we seek out great fall color in #MyManistee
Sign-Up for Fall Color Updates!
Enjoy the brilliant flavors of fall found only in #MyManistee
Autumn. The days are shorter and brilliant colors dot the landscape on coastal and inland routes. Lake Michigan is calling and Manistee County welcomes you to the perfect destination for a getaway.
Begin your exploration of Pure Michigan with a taste of Manistee. Set along Lake Michigan in the northwest part of the state, Manistee County has 25 miles of beautiful Lake Michigan shoreline and beaches, three Lake Michigan harbors, inland lakes, more than 270 miles of rivers and a world-class casino.  
Charming, historic towns and tours, fertile farms and lush orchards make a lovely place to sip bourbons, wines, ciders and beers.
Craft brews paired with local fare or farm distilled spirits served in a rustic base-camp setting, you are invited for a taste of the local craft beverage scene on a Brew, Wine and Spirits Tour, all serving up the best of our region's beers, wines and spirits.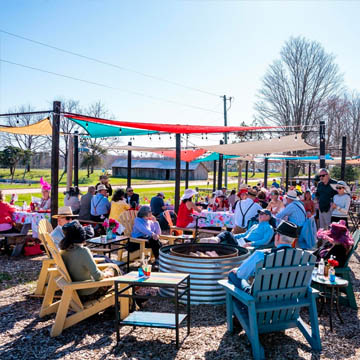 1.

Iron Fish Distillery

For a one-of-a-kind experience, Iron Fish Distillery in Thompsonville, Mich., in northern Manistee County, is Michigan's first farm distillery growing its own grains and distilling spirits on 120 acres in a rural, agricultural setting. This stop is truly not to be missed and a prefect way to enjoy all kinds of bourbons, gin, vodka, maple syrup and great food and hospitality.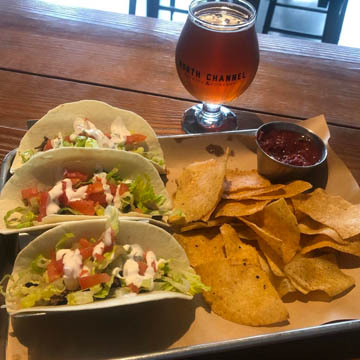 2.

North Channel Brewing Company

Located along­ the Manistee River, Manistee North Channel Brewing, is the perfect setting to enjoy craft brews and great food, while just steps away from Manistee's downtown shops. North Channel Brewing weaves a little of Manistee's history into everything they do in their hip, industrial-style factory setting. You may even catch a freighter moving through the channel as you take in views of the historic downtown.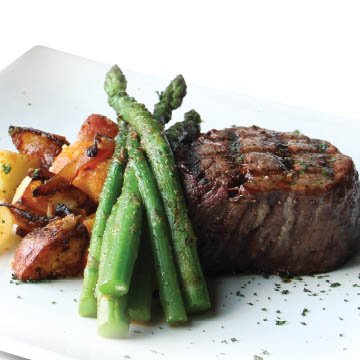 3.

Blue Fish Kitchen + Bar

Stay close to Manistee's historic Downtown and you will find several fantastic dining stops, all within walking distance. Blue Fish Kitchen + Bar offers new American dining in a relaxed, lakeshore atmosphere. This Featuring an extensive wine list, craft beer and artisan cocktails, hand-cut steaks, farm-to-table and artisan fare, and a large selection of Great Lakes fish artfully prepared by its team of chefs.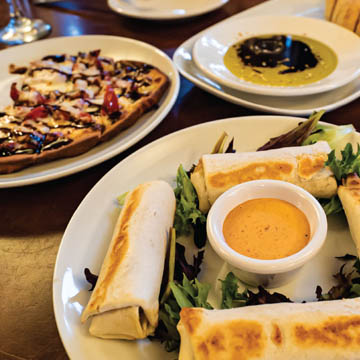 4.

T.J.'s Pub in the Historic Ramsdell Inn

Nestled in the Garden Level of the TJ Ramsdell Building, TJ's Pub is a Downtown landmark and home to a massive Michigan Craft Beer selection, but also an excellent dining establishment. With many craft beer selections rotating seasonally, the occasional tap takeover, and various flight boards ready to quench your thirst, this is an ideal spot to enjoy a local craft beer any day of the year, along with tasty food.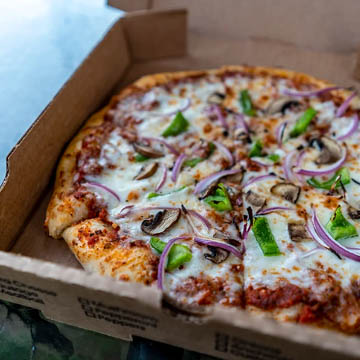 5.

Northern Natural Cider & Winery

Off the beaten path in Kaleva, Northern Natural's tasting room offers several premium hard ciders made from several varieties of Manistee and Leelanau County-certified organic heirloom apples that provide clean, crisp, apple flavors with a dash of sweet. By the pour or by the glass, bottles and growlers are available, along with a nice selection of award-winning wines. Open year-round, a gourmet food truck will delight your palette and ease your appetite.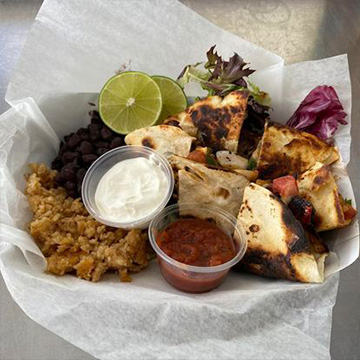 6.

Ketch 22 Kafe

Located in Arcadia Mich., Ketch 22 Kafe is a delightful gourmet food truck that creates authentic American cuisine with a creative culinary twist. It serves just the right bite, and worthy of its amazingly scenic location on picturesque Route M22.
From historic sites to artisan markets, these are just a few of the places on tours that cover 835 miles and take you to 375 sites across Manistee County. Although you may not cover that much ground in one visit, these tours provide plenty of reasons to come back again and again.
Just pick a spot, choose your dates, gather your travel companions, and head in the direction of Manistee for a memorable getaway.
---
Ready to take the Ultimate Fall Color Tour?
Select one of our two color loops that take you to the BEST Northern Michigan destinations in and around Manistee County!
Request a Fall Map NOW!
Request a FREE fall map and get email updates on fall color in and around the region.
Request & Sign-up NOW!