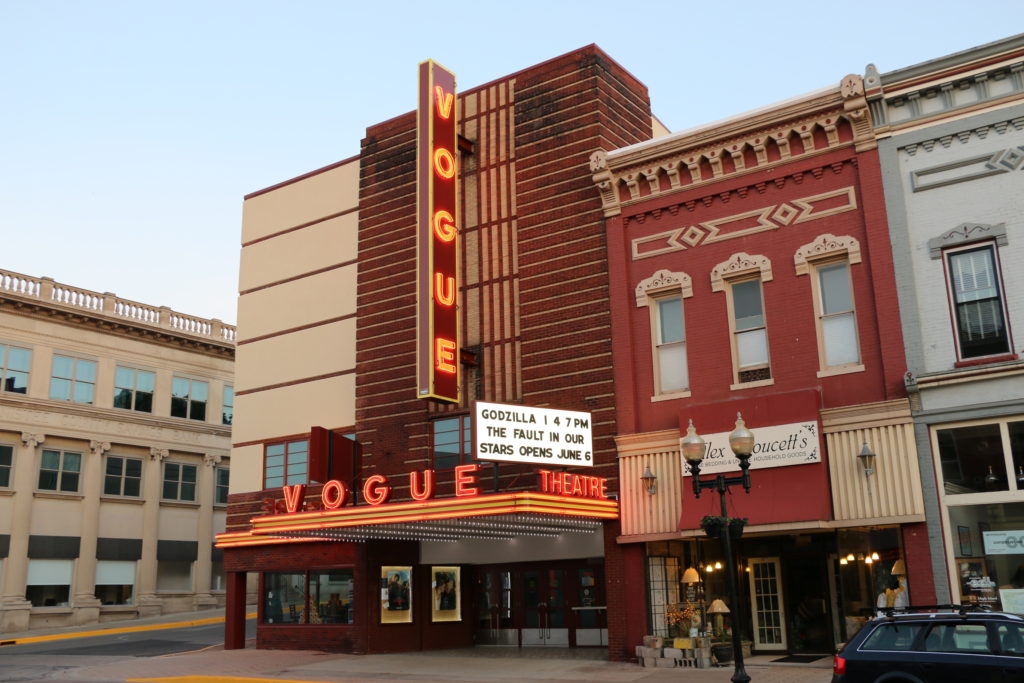 Built in 1938, in the then popular Art Deco Style, the Vogue was part of a large Midwestern chain owned by the Butterfield Theaters. The 935 seat theater continued to operate as a single screen until Butterfield Theaters sold it in 1985 and it was changed into a two screen theater.
Over the next two plus decades the theater saw little improvement and was eventually closed in 2008. In 2010 the Vogue was purchased by the Manistee Downtown Development Authority and was subsequently sold at a nominal price to the nonprofit that guided its restoration.
The capital campaign began in 2011, the contractor was selected in 2012 and restoration began concurrent with fundraising in October of that year. A nonprofit was later formed, the Historic Vogue Theatre of Manistee (HVTM), to oversee the restoration and ongoing operations of the Vogue. In December 2013, the two-screen renovated Vogue reopened.