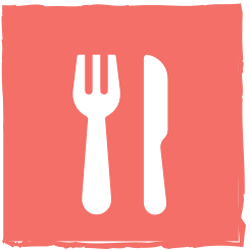 Eat and Drink in Manistee County
Manistee is known for its Friday Night Fish Fry…cod, perch, walleye or whitefish…you're sure to find a restaurant to please.  They may even cook your catch!
Gourmet dining and local produce are found on many of our menu selections throughout the county.
Number of "Catch and Cook" Restaurants
EXPLORE DINING AND DRINKING IN MANISTEE
Enjoy all the local tastes of Manistee County by browsing our eating and drinking establishments below!
Search for Dining in Manistee County by narrowing your search using the search widget here:
---
16938 Caberfae Highway, Wellston, MI, United States
221 East Parkdale Avenue, Manistee, MI, United States
312 River Street, Manistee, MI, United States
2700 Orchard Hwy, Manistee, MI, United States
8593 S 13 Rd, Cadillac, MI 49601, United States
12951 Pleasanton Hwy, Bear Lake, MI, United States
14234 Dzuibanek Road, Thompsonville, MI, United States
86 Washington Street, Manistee, MI, United States
7220 Chief Road, Kaleva, MI, United States
4825 Main Street, Onekama, MI, United States