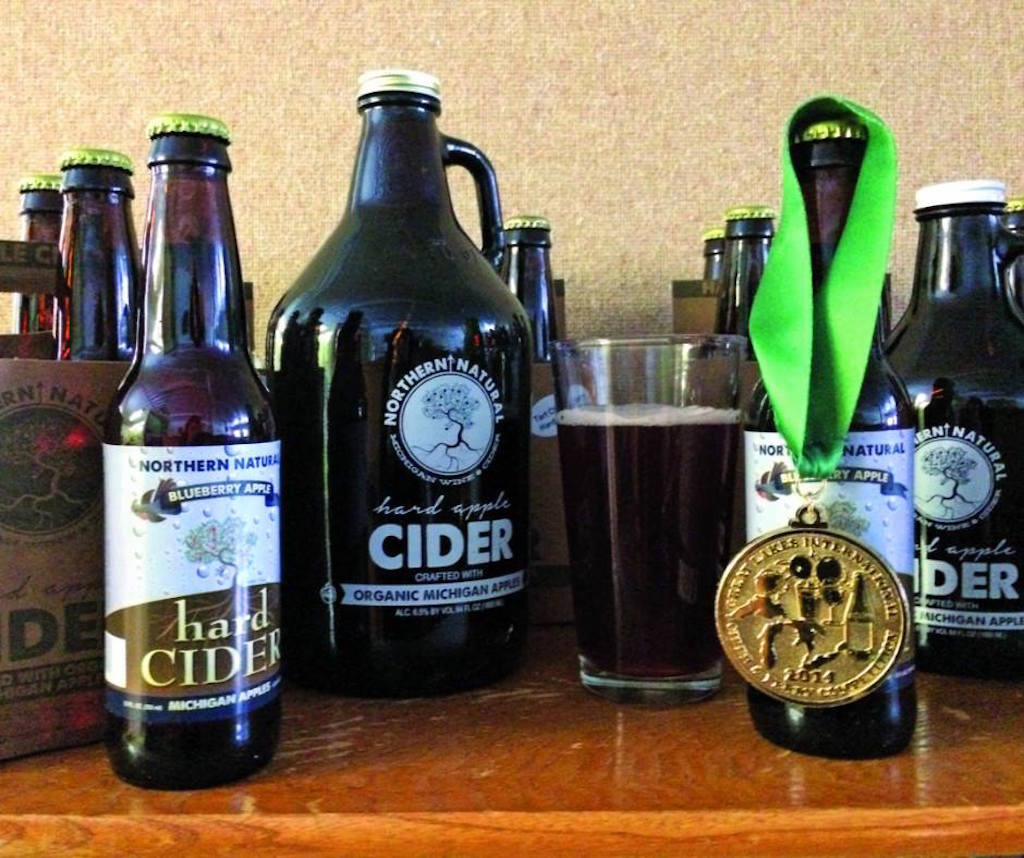 As is true of so many businesses in Manistee County, the Northern Natural Cider House and Winery in Kaleva is a family operation. When I visited, the Dad, Dennis Mackey, is still living in his great grandfather's home built in 1905, with wife Diane, and has been an apple grower all of his life. Their son, Kyle, a Great Lakes Culinary Institute-trained chef is the brewer. Dennis said that they are making magic with unusual mixtures and I can tell it has paid off. Northern Natural now features 14 flavors of premium hard cider- 9 on tap- plus 13 wines including Chardonnay, Riesling and Dry Riesling, many of which are the winners of multiple awards. Growlers to go and iced hard apple cider are fan faves as well. I suggest sampling some some in the comfortable tasting room.
Northern Natural History
The Mackeys, a great family, created their own special brand of fresh organic apple cider in 2001 and began the foray into hard cider in 2007, using organic fruit that they have either grown or purchased from area orchards. What can you look forward to in 2016? They will be making some significant equipment purchases to enhance their processes. Now, I consider myself lucky, because I live here. If you don't? Well, good news, your home town may soon be carrying Northern Natural. In 2016 Northern Natural will begin distribution to retail outlets in Michigan and major Midwestern cities including Kansas City and St. Louis, and more opportunities for distribution are planned. If you want to visit Northern Natural, you can find them at 7220 Chief Rd., Kaleva, MI 49645.