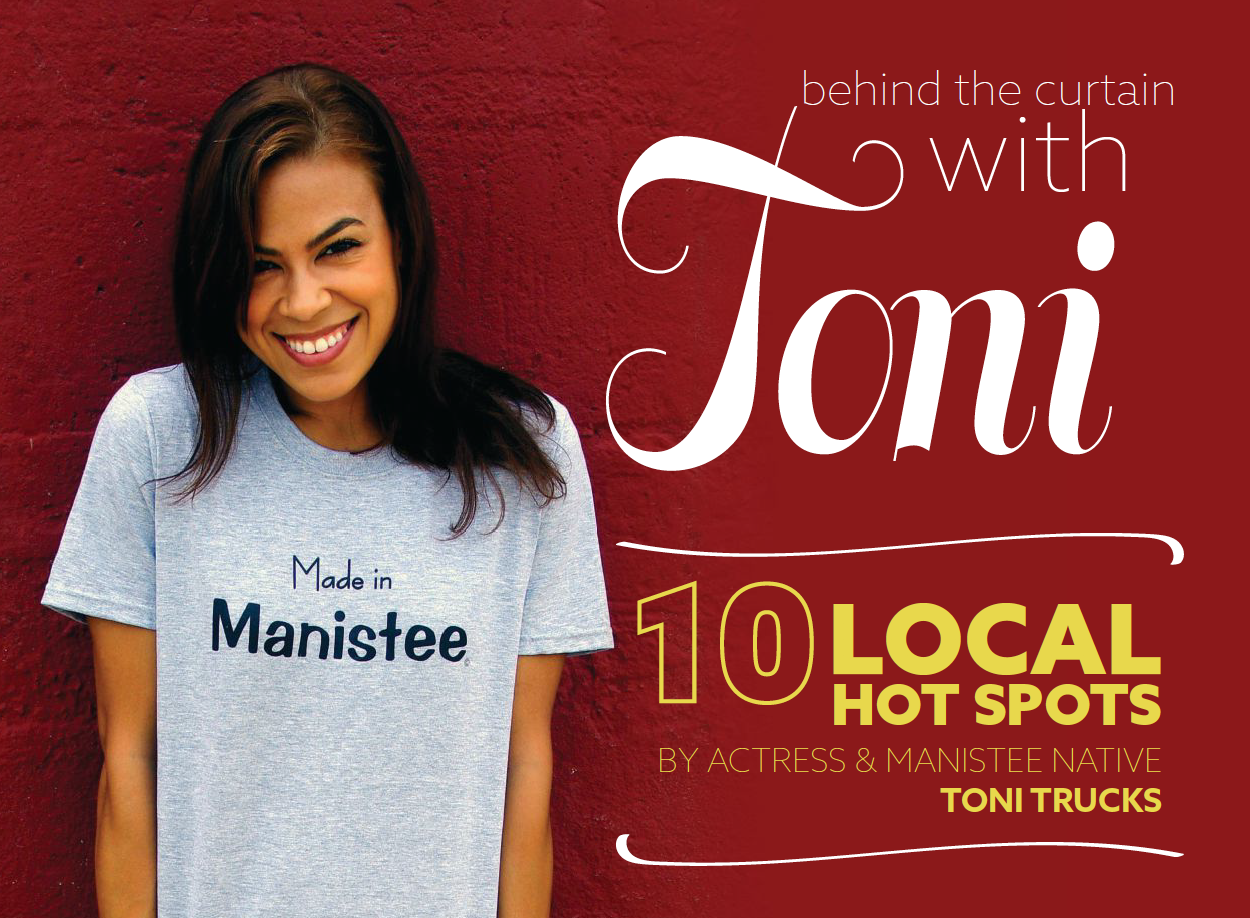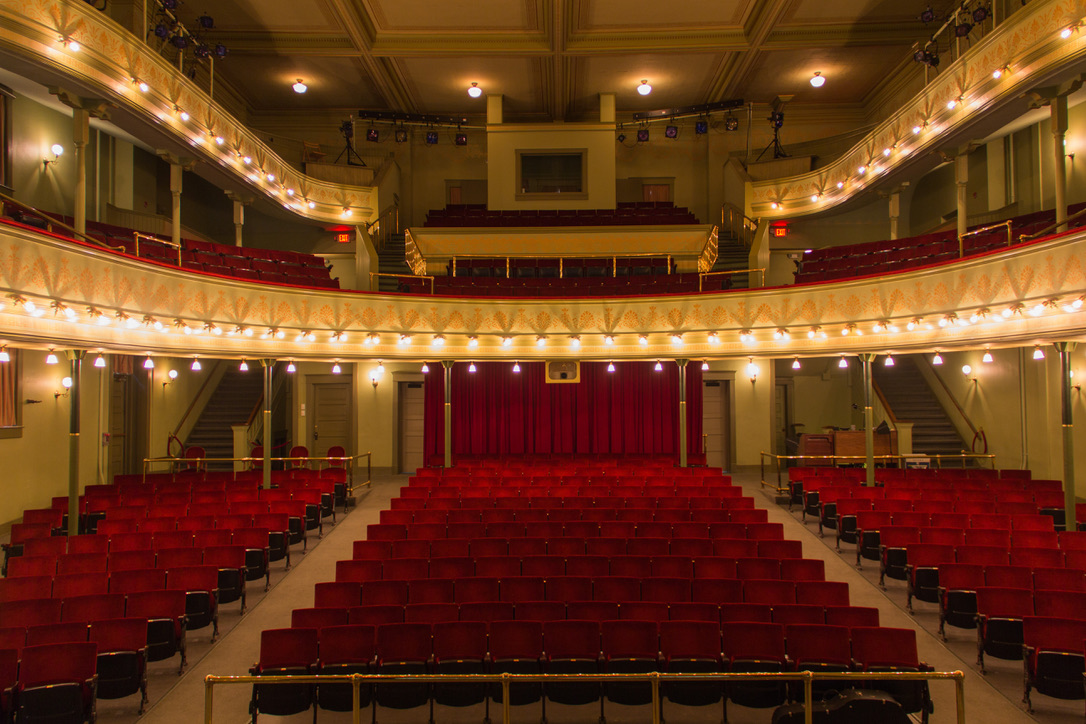 Hands down my favorite place in town. The Ramsdell Theatre is bursting with magic, music, and art, as well as incredible history and architecture. You can catch a play, see concerts and if you are lucky, wander over into Hardy Hall to view some of our treasured local artists on display. Even just taking a tour through this 1903 building will be an unforgettable experience. I took my first dance steps in its Rotary Grand Ballroom and caught the acting bug on this playhouse stage, an illness from which I have yet to recover. I am proud to know that artists of all ages continue to be nurtured and celebrated at this magnificent theatre.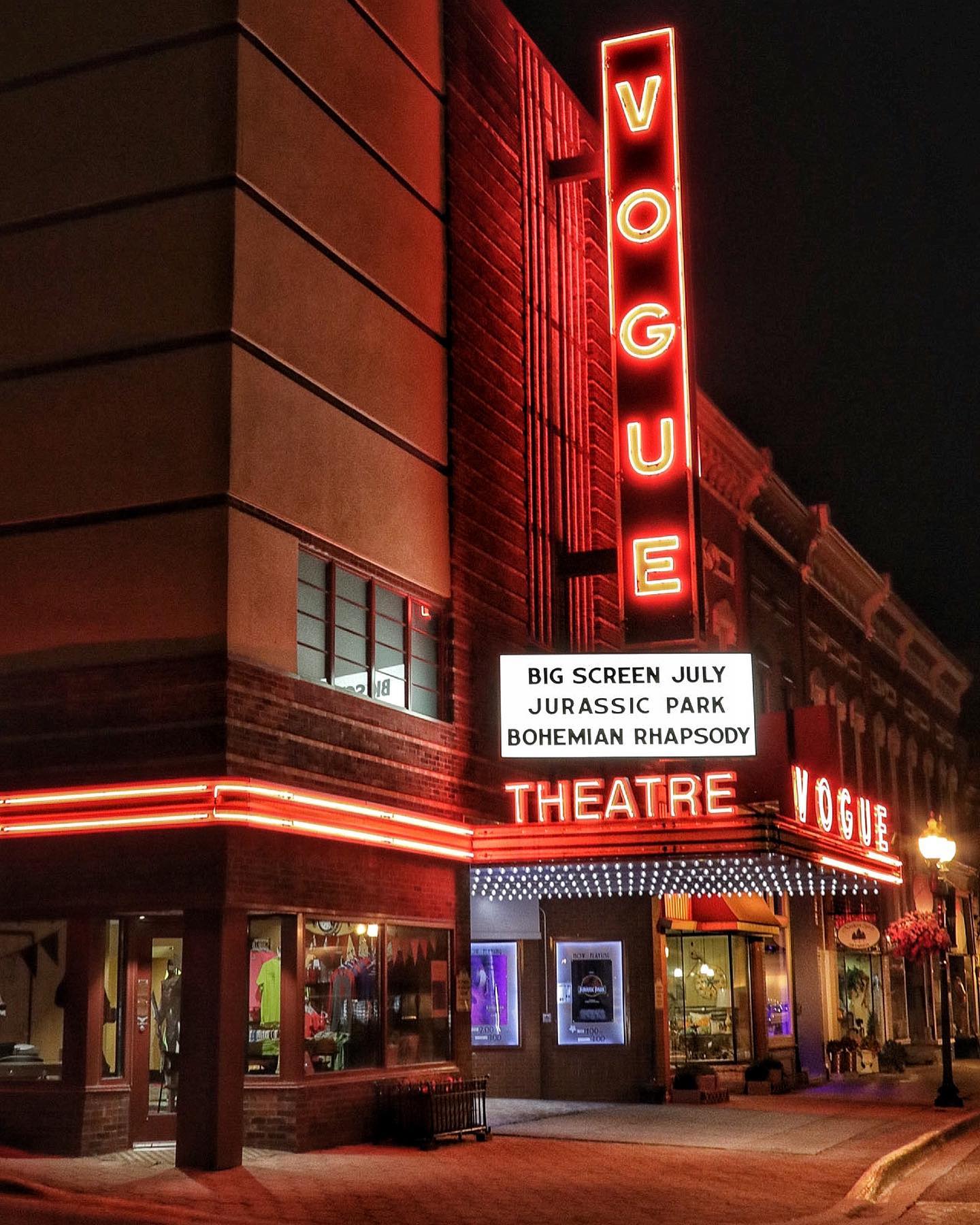 I always make a point to see a movie with my family at The Vogue when I come home. I saw my first films here, and even got a kiss or two in the back row. Newly renovated through valiant community efforts and perpetually bustling with joyful volunteers, this gorgeous 1938 movie house stands as a great source of pride and entertainment. Long gone are the days of bringing blankets to stay warm as you watch a film. Now you can cozy up for some first-rate movie magic in this fully restored Art Deco gem, original neon marquee and all!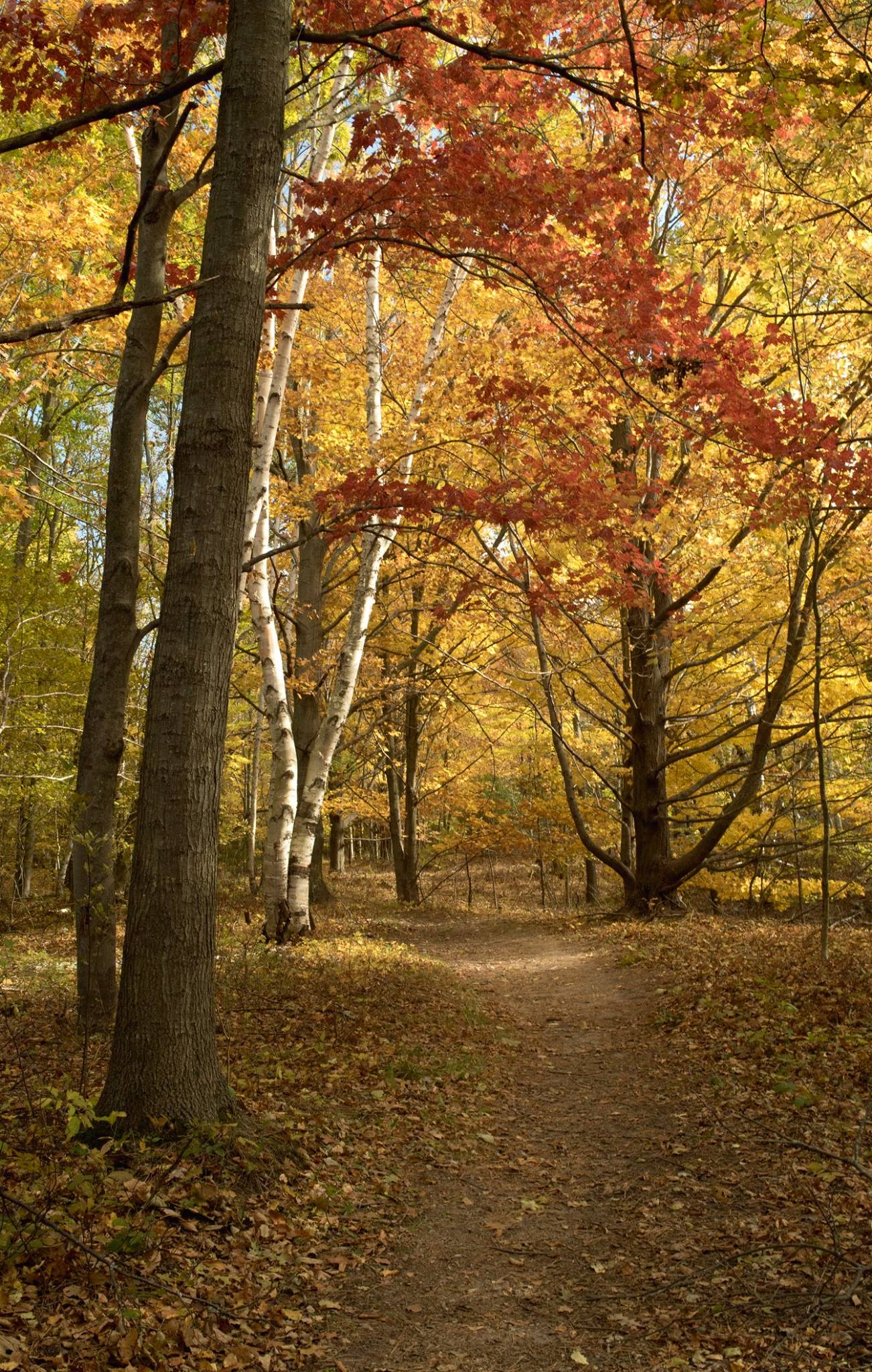 I love this gorgeous hiking trail. It is a wonderful way to escape the city. You can bird watch and take in the beautiful and ever-changing northern Michigan landscape. Summer or Fall, it always proves to be a lovely adventure. My dad and I have been known to hunt down some wild sassafras to nibble on as we explore.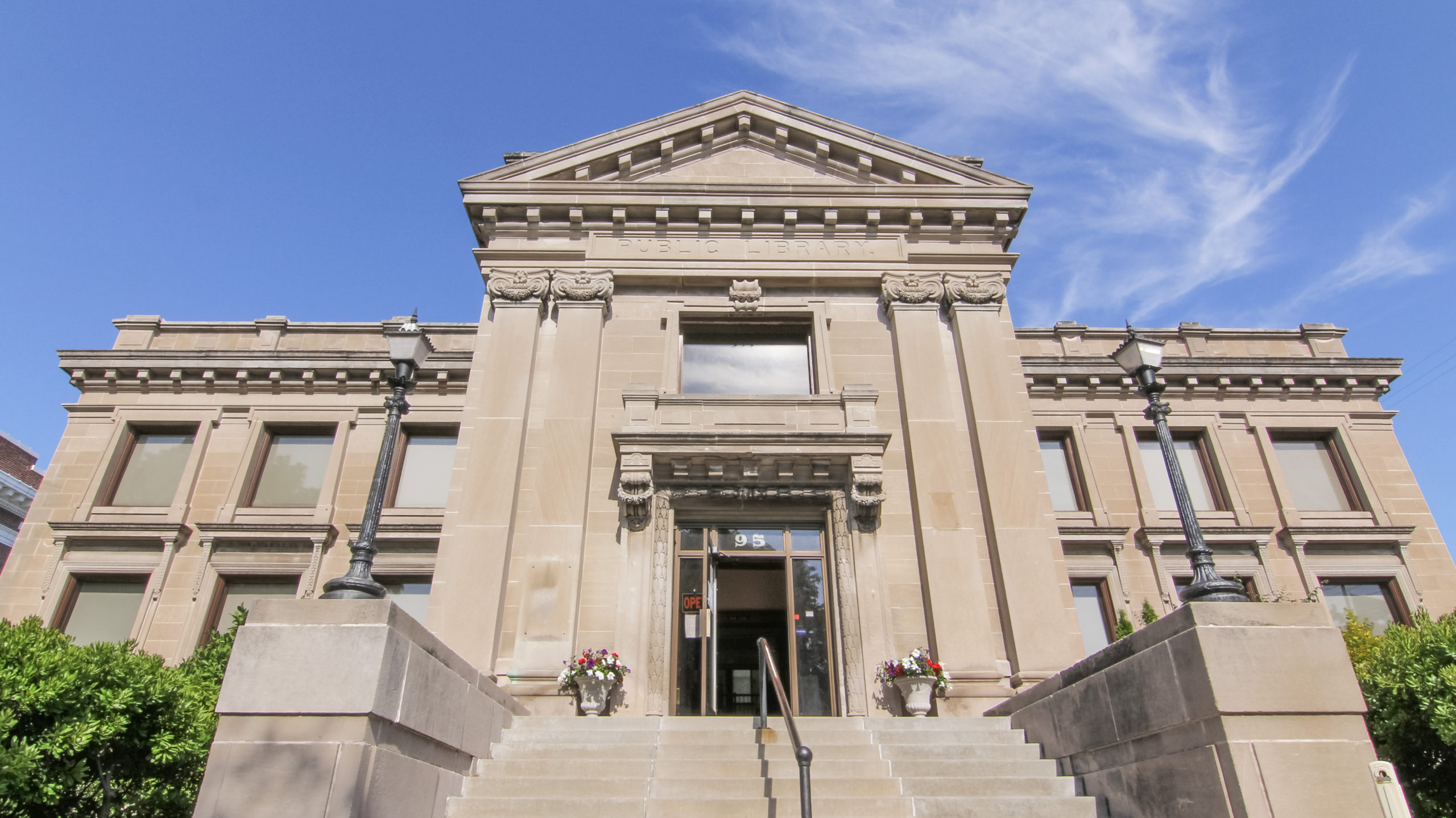 I spent all the summers of my youth at this beautiful library. My sweet Aunt Shirley was the local children's librarian for most of my formative years. This stunning 1905 Andrew Carnegie Library rightly sits on the National Register of Historic Places and still energetically serves all ages of our community through story times, book clubs, writing contests, the Teen Advisory Board, special programming, and my personal favorite, the Summer Reading Programming. If you don't have time to check out a book, at the very least, check out the impressive grand entrance pavilion and newly renovated children's section.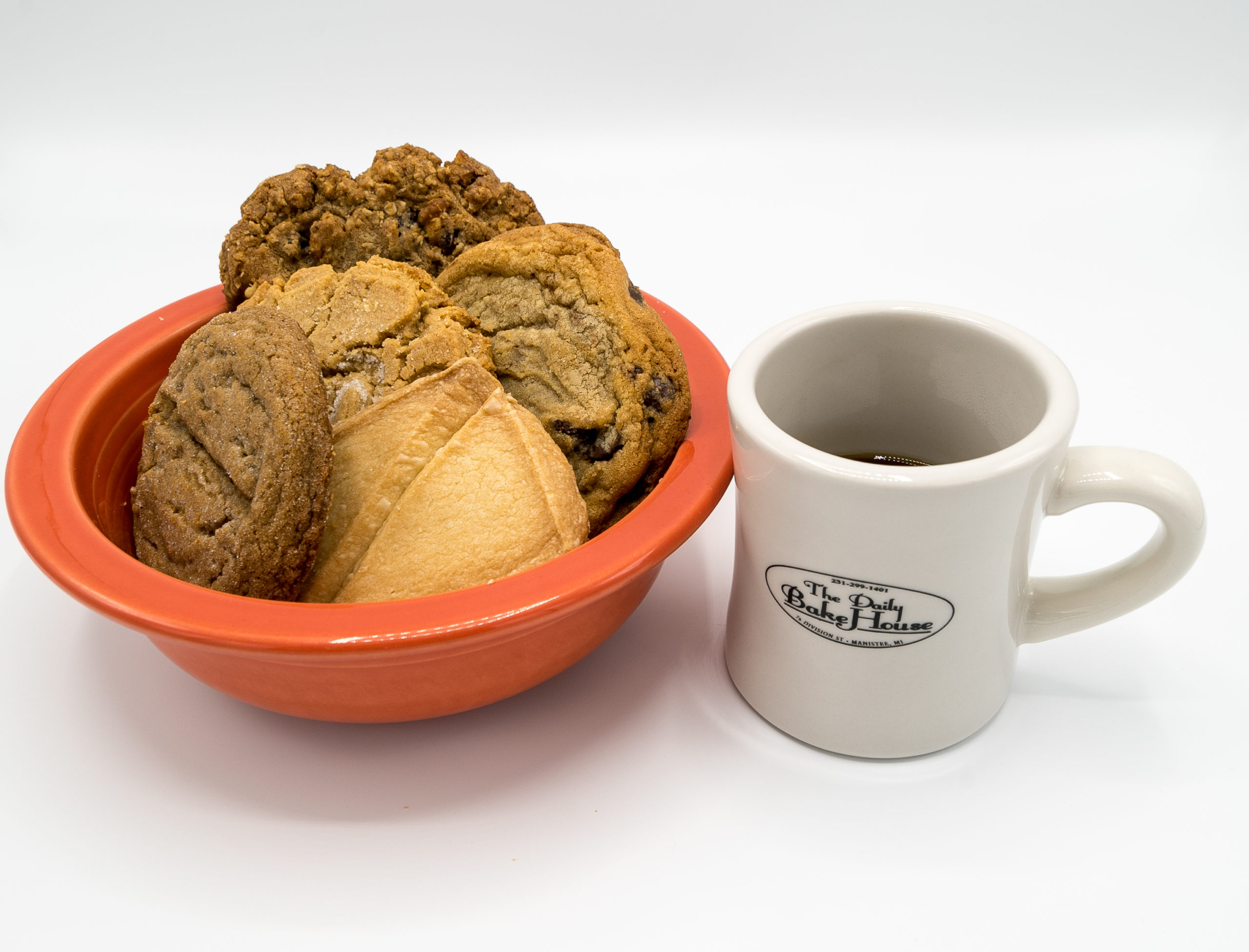 This local prize is on of my favorite places to pop in when I am home. These skilled bakers, a husband and wife team, masterfully execute the most scrumptious cookies, pastries and savory breads each day and sometimes a soup to match.
INSIDER TIP: Check their schedule and get there early. They sell out FAST!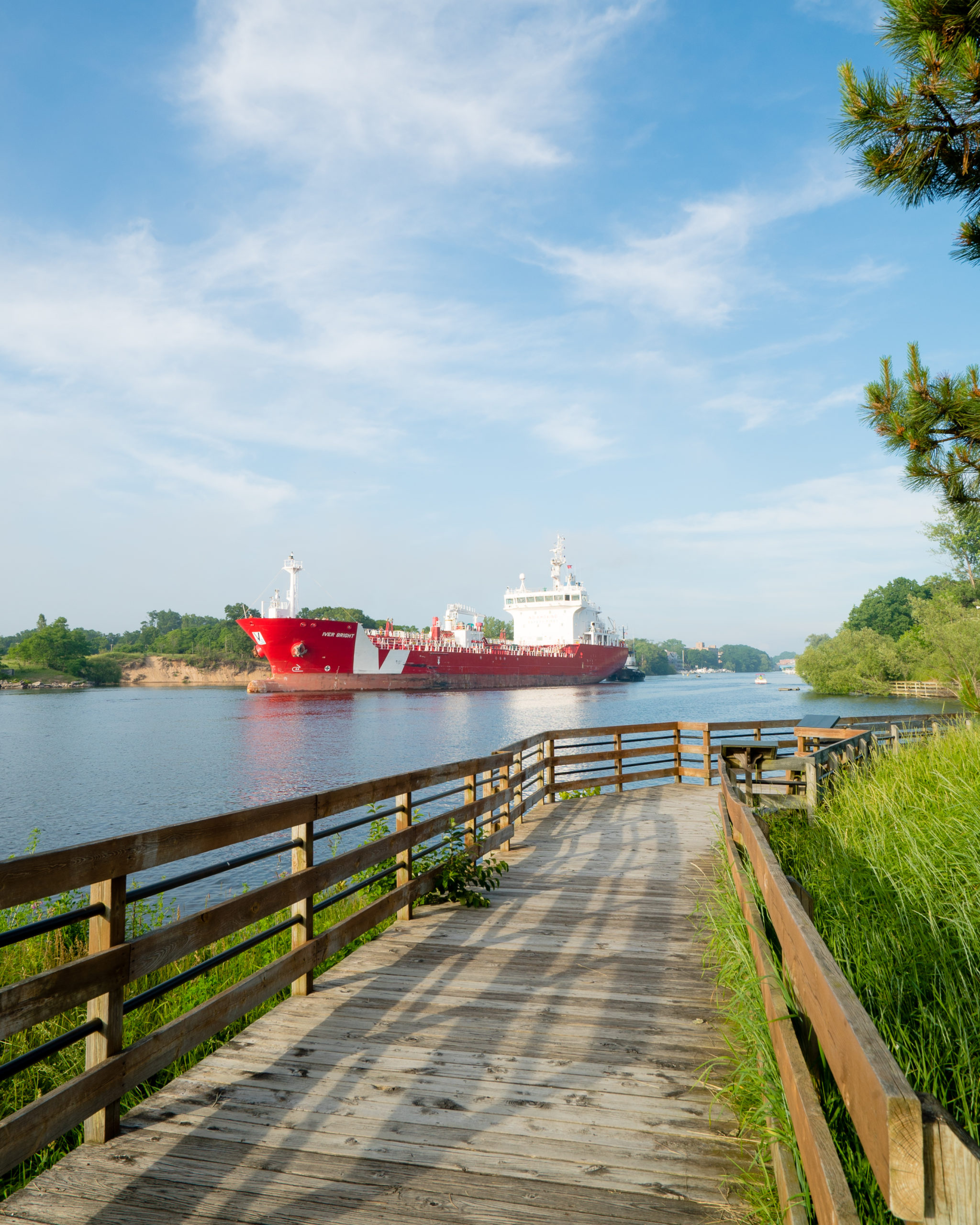 Scroll or power walk-either way, this route is not to be missed on a Manistee trip. You can see so much on just one trip. This path spans the length of downtown and along the Manistee river Channel. Boat lovers will all be captivated walking thru the marina. If you are lucky and spot a freighter passing through, you will see our two iconic drawbridges rise to their full potential.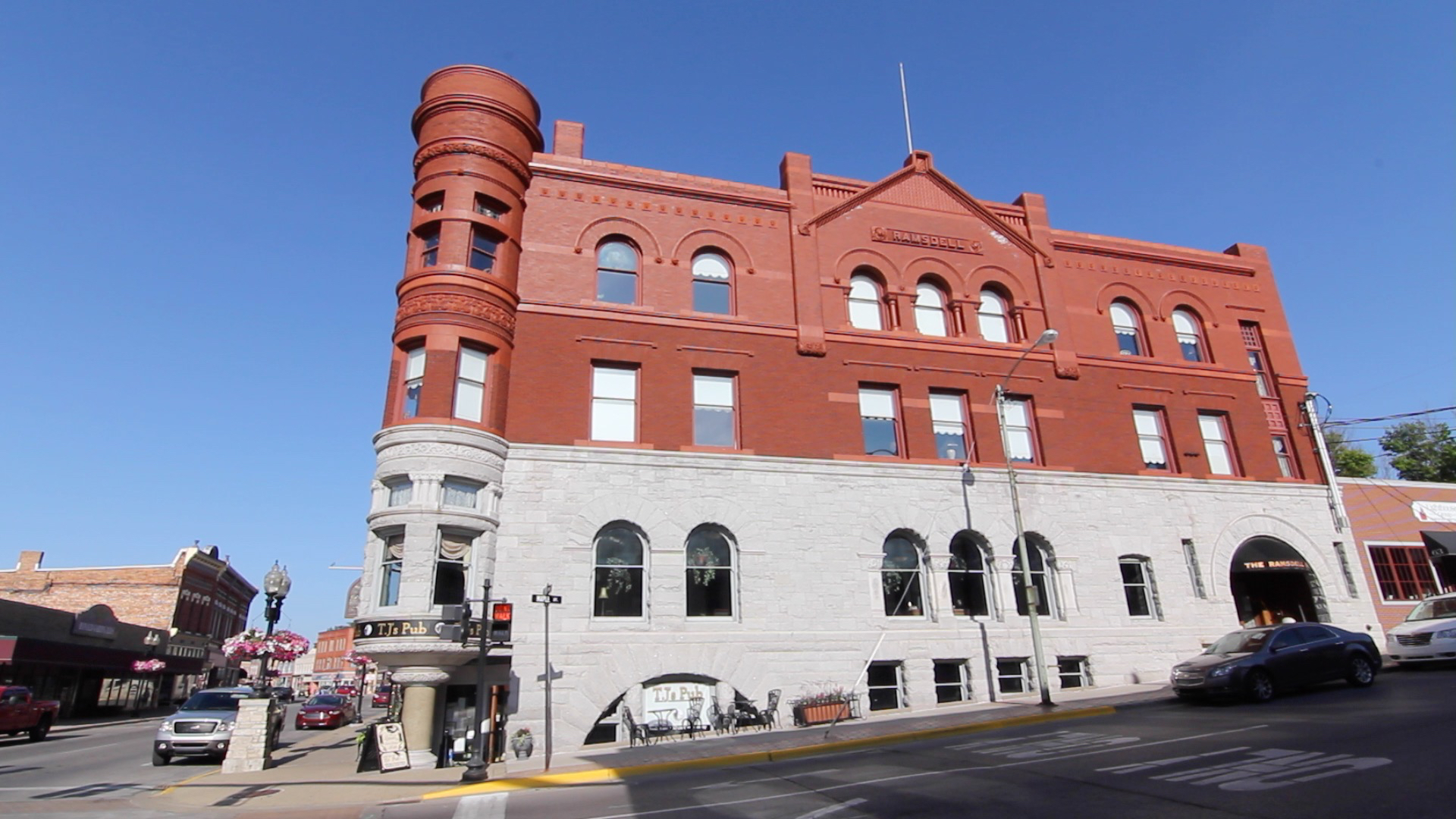 I can not resist staying a night or two at The Historic Ramsdell Inn when I am home. This charming, Victorian boutique hotel is just dripping with character and turn-of-the-century flare. Another perk is TJ's Pub located in the basement of the building. It is just the sort of friendly, accommodating, delicious, and cozy restaurant you hope to find when traveling.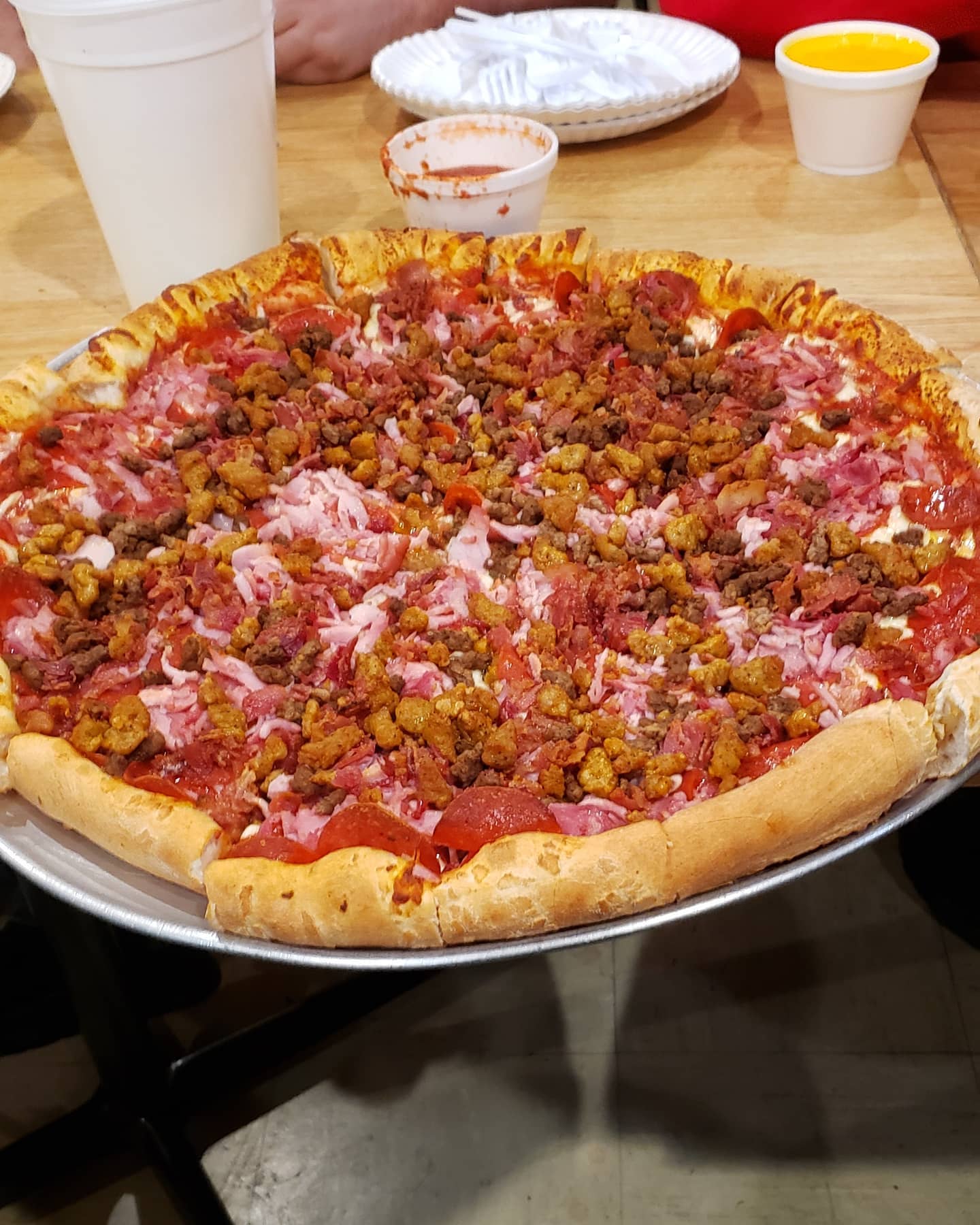 No self-respecting Manistee local could ever make a "Top 10 List" and not include Big Al's Pizza. It is usually the first stop made after arriving from out of town. This family owned local prize has been pumping their homemade bread recipe into the veins of Manistee citizens for over 44 years and we hope they never stop. Go there! Go there!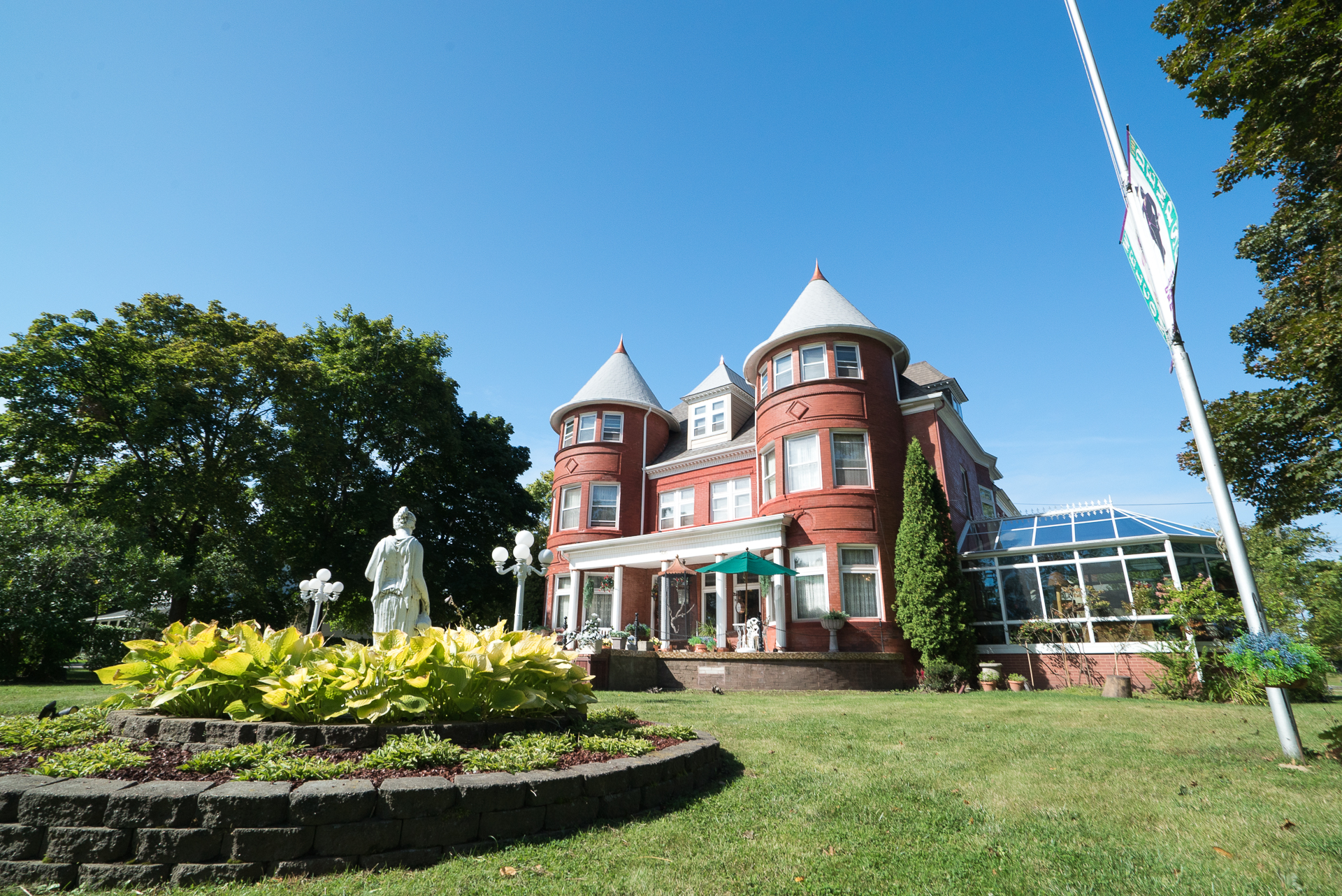 There are so many incredible places to visit in Manistee County. I always have a hard time narrowing it down when asked. My go-to advice is to "keep coming back" so you can taste and see everything! I recently had the honor of recording an extensive audio tour through Manistee's historic homes, buildings, parks, natural wonders and more. Take a stroll with me and listen along at www.visitmanisteecounty.com!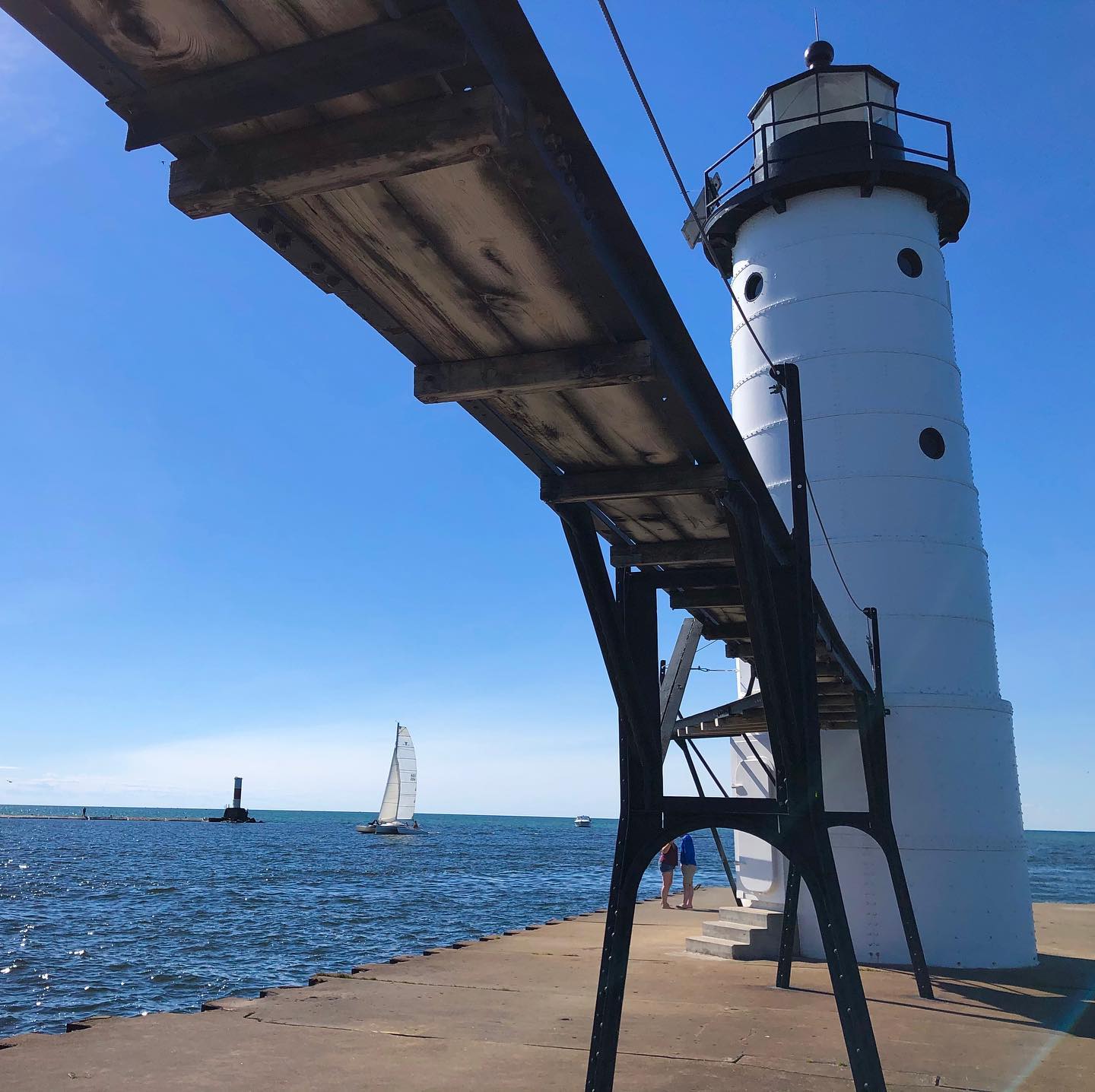 Walking to the lighthouse at anytime of day is a delightful experience. But as Manistee is flush with brilliant sunsets, I recommend taking full advantage of one of our favorite local backdrops at dusk. I've watched countless times from 5th Avenue Beach and my personal favorite is Douglas Park at First Street Beach. No matter where you land, a sunset near the pier is a Manistee must.
Toni Trucks currently stars on the CBS hit series "SEAL Team" in the role of Ensign Lisa Davis. Raised in Manistee, Toni comes from a strong and varied acting background, with roots in the theatre. She spent her early career in New York before making her television debut as the female lead on the Showtime series Barbershop. Since then, Toni has continued to build great success in Television.
She has appeared as a series regular in shows such as Franklin and Bash and Made In Jersey as well as in recurring roles on Corporate, NCIS: New Orleans, Grimm, Hostages, and Do No Harm, in addition to countless guest starring roles.
Some of Toni's film credits include Twilight: Breaking Dawn Part 2, Alexander and the Terrible, Horrible, No Good, Very Bad Day and Ruby Sparks.
Toni is a graduate of the University of Michigan's Musical Theatre Program and currently resides in Los Angeles.