Manistee County Inland Fall Color Tour Route
Manistee County is home to diverse fall color. With the seasonal temperatures, Lake Michigan and inland terrain variations, we have "two" fall color seasons that are usually about a week or so apart with the inland terrain peaking prior to the coastline peaking.  This is great for tourists and locals alike, as they get a little more enjoyment of our regions spectacular fall foliage.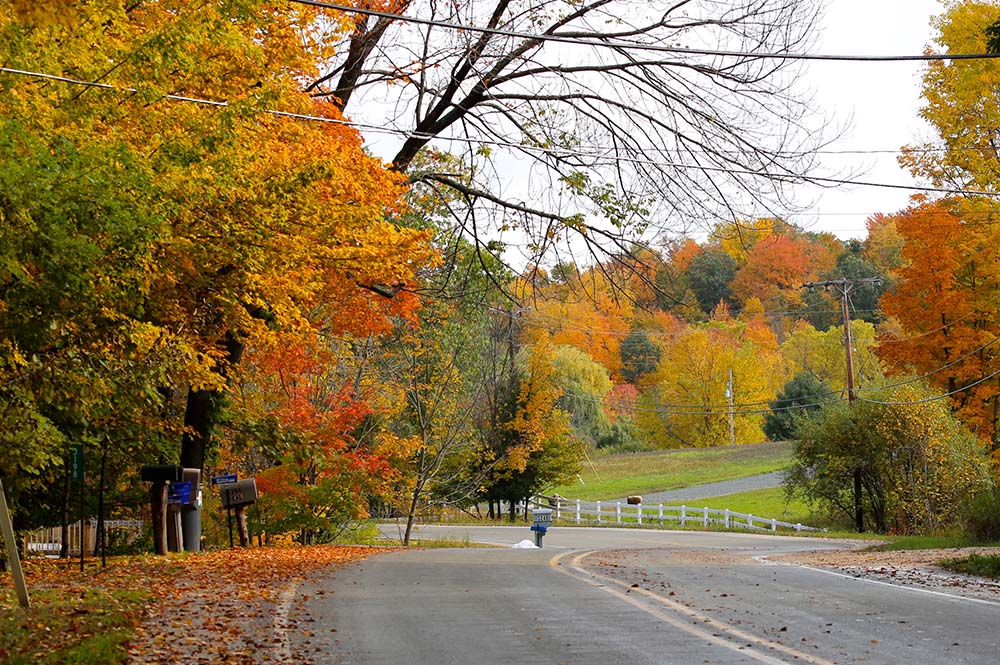 Wine/Spirit Tasting Stops
Anticipated Tour Time (hours)
HOW TO TAKE THE TAKE THIS SELF-GUIDED TOUR
Explore by our recommended tour route by downloading the map below, or access our Interactive tour map.
Explore with our recommended route map
If you are looking to explore our inland fall color tour with a printed set of instructions, complete with photos and turn-by-turn directions, select the link here to get your FREE copy right now!
Explore using our Interactive Tour Map
Access all of the points of interest along this tour route with our dynamic google map that we have created. You may follow the route and select the interactive points that we have outlined to learn more.
Manistee County Coastal Fall Color Tour Driving Directions
Begin your coastal tour in the heart of Downtown Manistee. This tour will take you along much of the inland areas of Manistee County and along the M-55 regions .
M-55 is one of county's most scenic areas especially in the fall time. Mortimer Cooley Bridge was dedicated in 1935 and is among Michigan's rarest truss bridge types. The bridge is well-maintained and preserved as evidence that the bridge continues to be respected as a Michigan historic landmark and attraction. The quality of this bridge is so high, that local and state officials created a boardwalk and pathway to the underside of the bridge so visitors could admire the engineering from the river level.
Known for its Mushroom Festival in the month of May, Mesick is a village in Springville Township, Wexford County. With the village offering a wide variety of seasonal recreation, Mesick is sure to be a destination spot outdoor enthusiasts don't want to miss.
Constructed in 1925, Hodenpyl Dam is part of Consumers Energy's network of 13 hydroelectric dams in Northern Lower Michigan. It produces up to 17,000 kilowatts which is enough electricity to serve the annual power needs of 5,000 Michigan households.
The Suspension Bridge or "Little Mac" Foot Bridge is a 245' pedestrian foot bridge completed in 1996. It is the largest wooden suspension bridge in the Lower Peninsula.
Located inside the former Marilla Schoolhouse at 9991 Marilla Rd., Copemish, visitors will find the Marilla Museum at the corner of Marilla and Bigge Roads. There is plenty to explore at the museum including two different log cabins; a barn with farm machinery; 1800s kitchen; living room; bedroom; and school house.
Crystal Mountain: Just north of Manistee County outside of Thompsonville is breathtaking in the fall. They offer a world class spa, and scenic views around the area's varied terrain. During the seasons they offer 36 holes of championship golf, 58 downhill slopes, cross-country trails and of course, a world-class spa.
St. Ambrose Cellars: Producing the finest locally-produced honey (from their farm down the road) and Northern Michigan grapes to produce unique, delicious, high-quality meads, wines, beer and ciders. Explore the grounds and tasting room. Open daily, contact (231) 383-4262 for details.
Iron Fish Distillery is a field-to-glass craft distillery, producing premium quality, small batch spirits from grains farmed on their fields.   They are targeting a 2016 opening. For details, visit them on their website at: www.ironfishdistillery.com
Kaleva's Centennial Walkway was created in 1998 by the service learning students and extends from Wuoski St. to Nine Mile Rd. This walk takes you by gardens and sculptures. The Kaleva Bottle House Museum was constructed from 60,000 glass bottles in 1941. The Kaleva Historical Society purchased the property in 1983 and the home is now on the National Register of Historic Places.
Tippy Dam is Consumers Energy's second largest hydro dam, producing up to 20,000 kilowatts and providing electricity to approximately 6,500 customers. The best place to view the dam is on the northern side, where there is a boat launch area, kayak portage and parking area. Tippy's backwaters are home to many outdoor recreation opportunities such as fishing, boating, and camping along the shores.
The Little Manistee Weir is an egg-take and salmon harvest facility which is operated by the Fisheries Division-Michigan Department of Natural Resources. This is also one of the newest Explore the Shores sites that offers universal accessibility to the waters of the Little Manistee River. On this site, you will find an informational kiosk, fishing platform and picnic area. The Weir is a fall favorite for travelers as they will see thousands of fish in the holding ponds. You will also see that the river is full of fish, and the clear water makes this a unique experience for people of all ages.
From Tippy Dam go down Coates Highway until you reach US-31. Take a right and go a little ways until you reach Schoedel Rd. Hang a left on Schoedel and you will soon come to Douglas Valley Winery which offers award-winning hard ciders and wines, artisan goods and fall harvest activities that include games for the kids, apple picking and a hayride through the property.
More Manistee County Self-Guided Tours