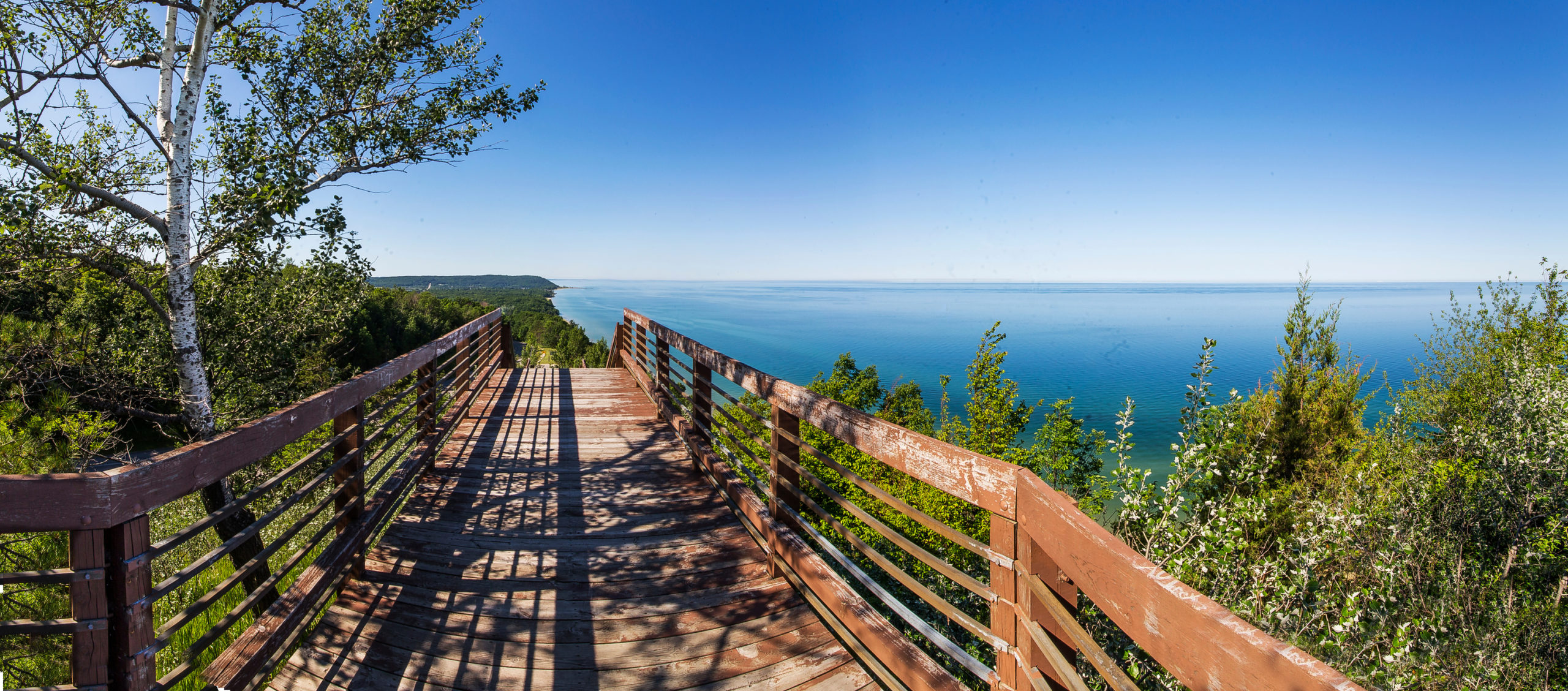 Leave it all behind and begin to discover Manistee County – a place that will take you back in time. No neon. No billboards. No stop and go lights. It's morning on M-22 and the sun begins to peek through the sky as it rises in the east, just tinting the soft clouds with pinks and lavenders, making the tree tops illuminate their colors and casting enchanting shadows across your road to memories.
The rolling terrain of M-22 begins just north of Manistee at the junction of the Little River Band of Ottawa Indians Little River Casino Resort. Turning west, the winding road will take you along farmland, cornfields, apple orchards, old schoolhouses, Douglas Valley Winery, B & B's, the magnificent lakeshore and charming coastal towns. White birches will grace the shoulders along your journey. Just off M-22 on Miller Road are Camp Tosebo and the Art Deck Sculpture Garden. As you pass Portage Lake you will be awed by the surrounding hills covered with oak, evergreen, aspen and maple trees.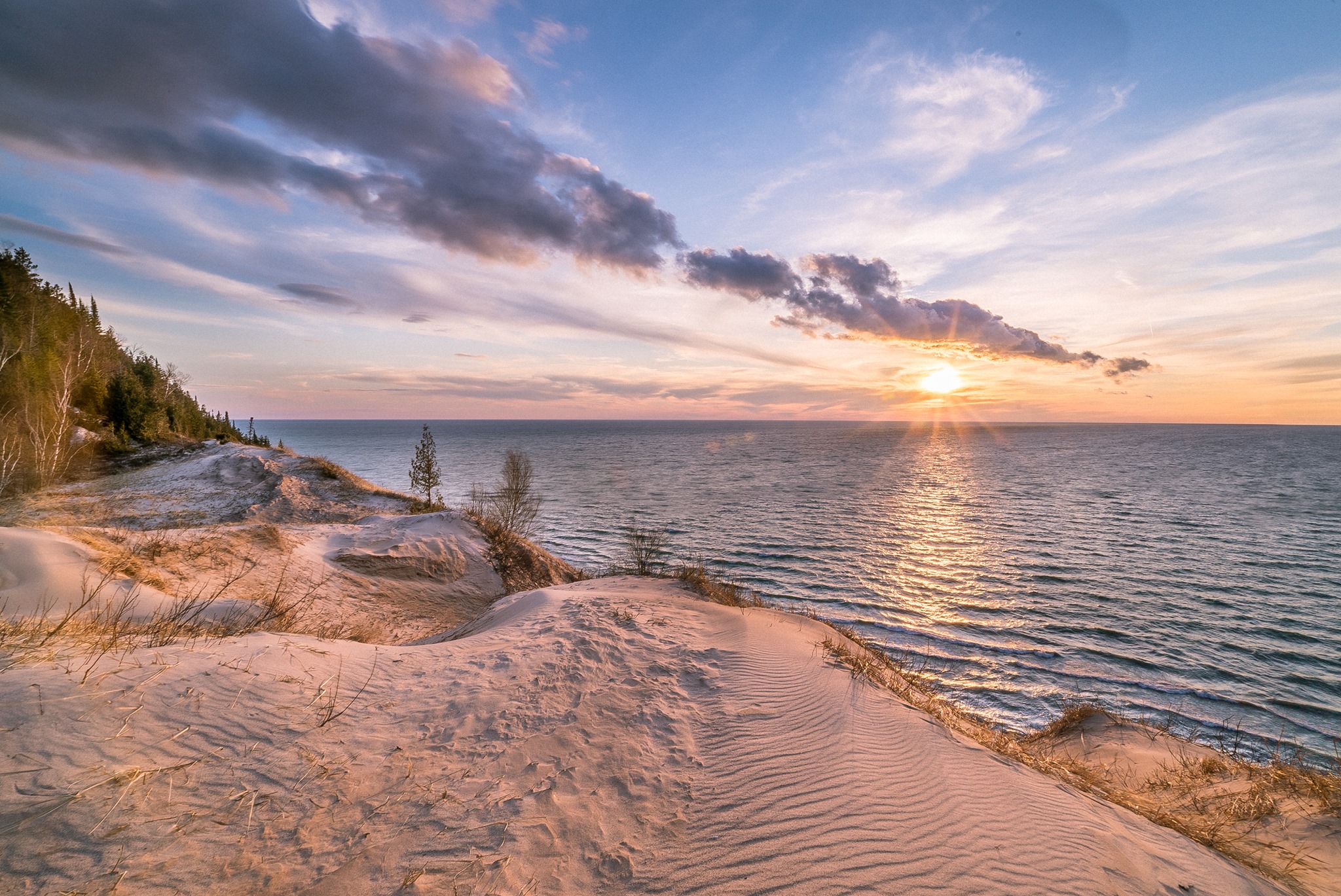 Swans quietly swimming, boats snug in their marinas, sailing regattas, and fine dining are a true testament to excellence in Manistee County. The lakeside gives way to discover farmers' roadside markets selling sumptuous tomatoes and strawberries.   You will come across orchards bursting with ripe delicious cherries.  Horses and cows laze along in the pastures. Deer and wild turkeys will cross the road with not a care in the world.  Artesian wells can be found nestled along the road where you can quench your thirst along your journey. It's peaceful and serene.
Winding around the rich corridor of Lake Michigan you will continue to see the vast expanse of the lakeshore along sandy beaches, windswept natural grasses and breathtaking high dunes. You will pass through towns, some with names that may be difficult to pronounce, but have history that takes you back to the days when the Indians roamed these towns. Each has a different personality, each with its own history. Some will boast historic buildings, like the Arcadia Historical Museum; some will tempt you to stop in their village shops with their coastal souvenirs; others will call you to try their restaurants.

All will delight you in their simplicity and charm.  You will step into the hemlock-hushed forest full of ninety-year-old trees.  Then you emerge on the dunes, known locally as "North Bluff" or "Old Baldy." You would have to have a heart of steel not to be dazzled by the magnificent views atop this 300-foot high dune.  Walk the miles of undisturbed hiking trails through these vast dunes. This is the perfect way to cap off a magnificent day in Manistee County.
LOCAL RESOURCES
Find great lodging in Manistee County on your trip up M-22.
Check out our M-22 Coastal Tours. – Explore this one day trip along M-22 beginning in Manistee County. Enjoy Sleeping Bear Dunes and the small communities of Onekama, Arcadia, Frankfort, Elberta, Glen Arbor and Leeland. Along with century old farm markets and artisan wineries.