Thinking about Trying Something New in 2021?
Check out our Top 5 #MyManistee Winter scenes to photograph this season in Manistee County! 
​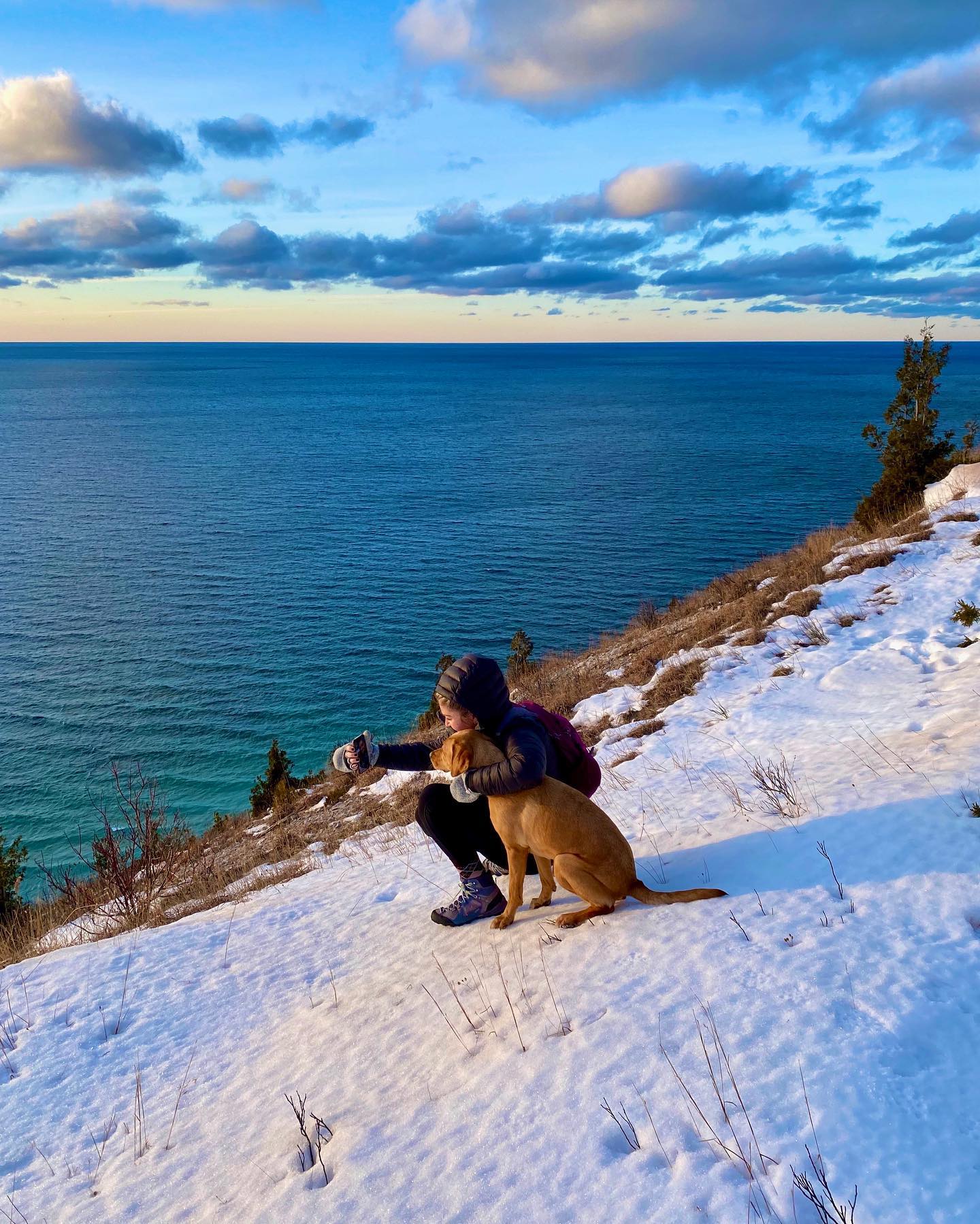 #1 Old Baldy: Walk through a forested dune to a landscape of sugar-sand snow swirls beneath your feet at Arcadia Dunes. Your reward: panoramic views of Lake Michigan. Two trails to choose from, hike the Old Baldy Dune or walk along the accessible trail to the overlook.
Photo by: @jessamaeb
​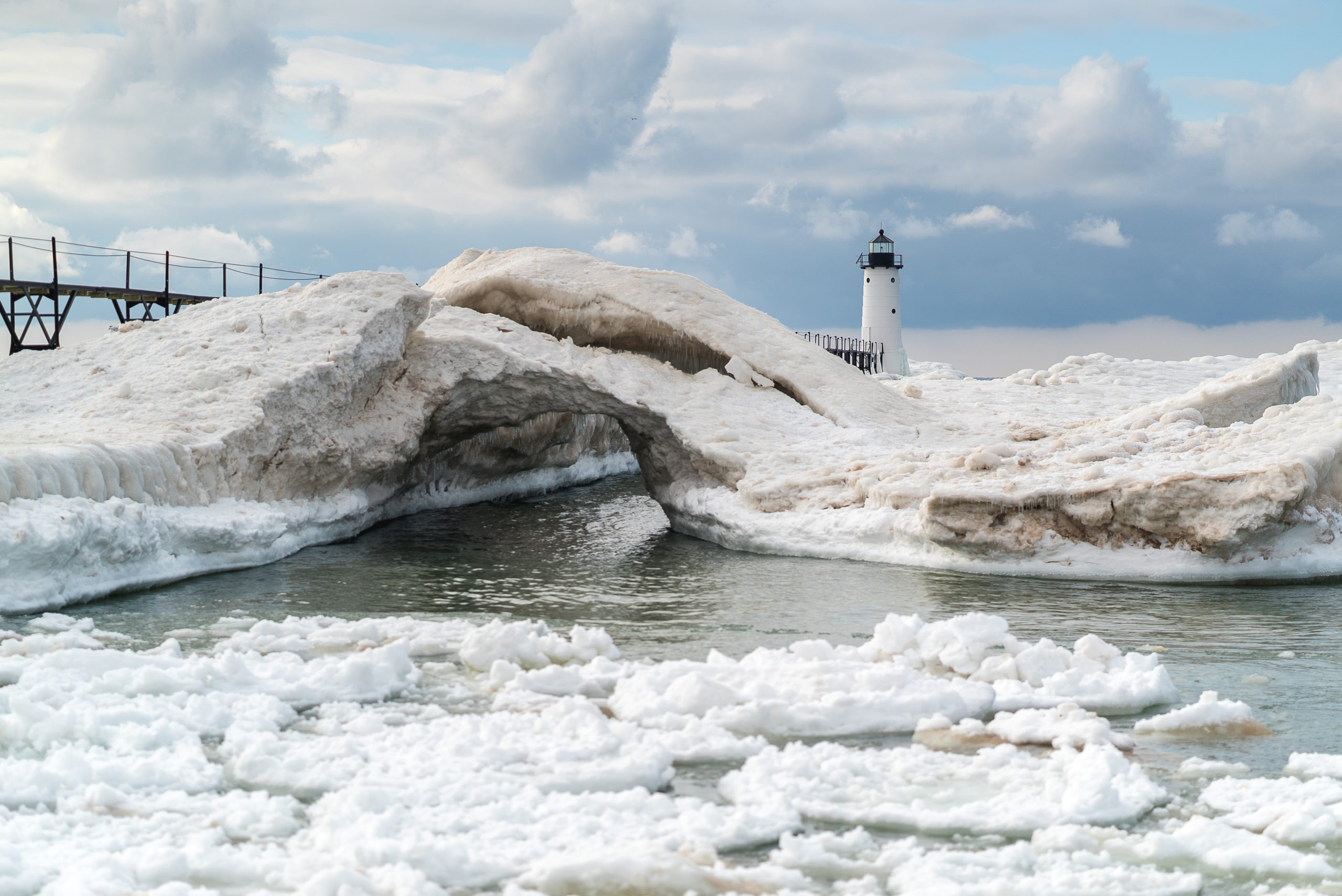 #2 Fifth Avenue Beach: Not just for summer! The view at the historic Fifth Avenue Beach and North Pier Lighthouse changes daily. You may find a peaceful pink sky and calmness or intense blue and crisp winter air one day, and the next it's Old Man Winter blowing Lake Michigan to the top of the lighthouse! One thing for certain, midday or twilight hour, the photos to be captured during the winter are spectacular.
Photo by: @manisteepuremichigan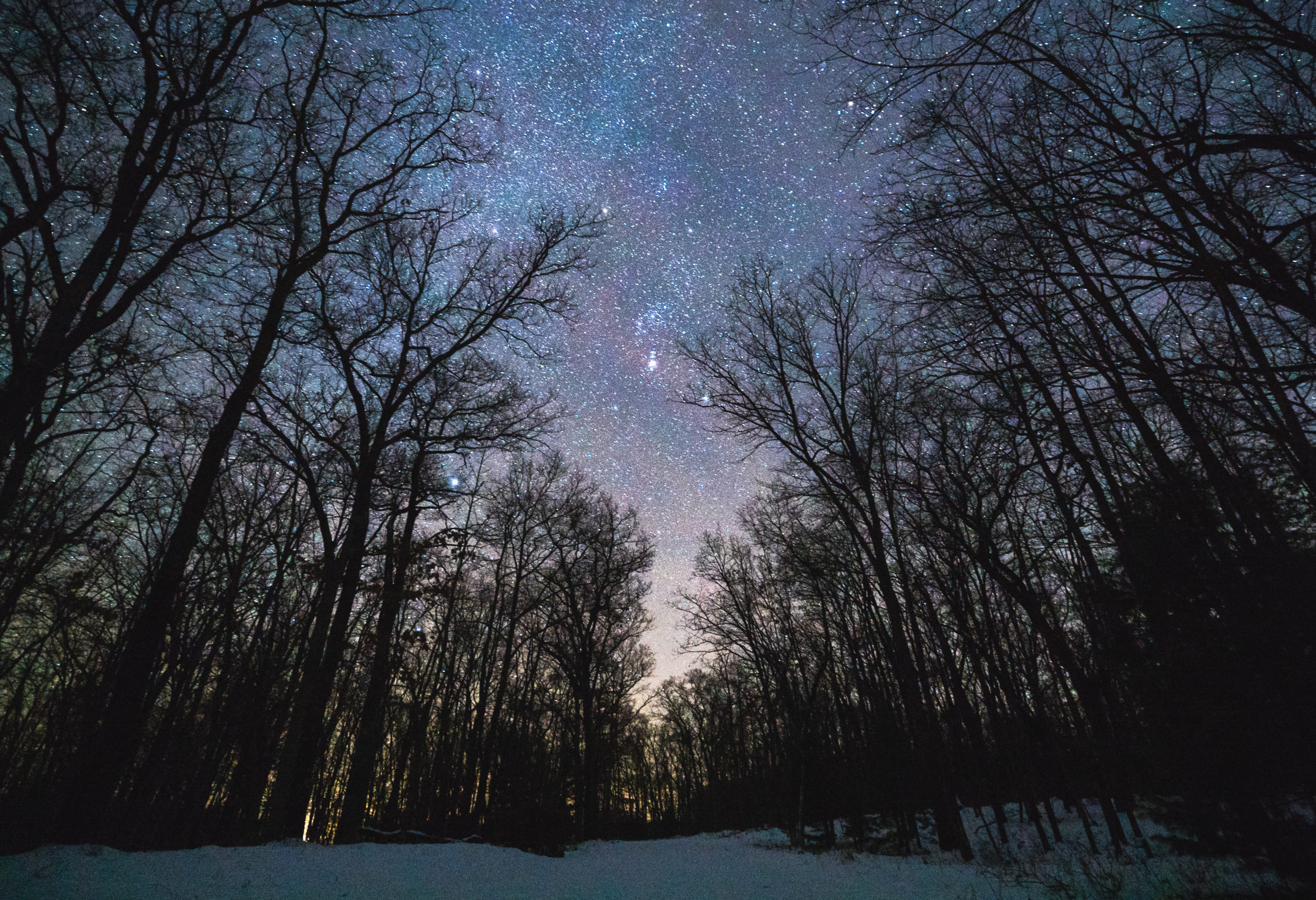 #3 Manistee National Forest/Big-M: Picture this: a fresh blanket of snow on the forest floor, tree branches decorated in white, illuminated by the stars and the moon. Just off M-55 between Wellston & Manistee the Big-M Recreation Area offers you a beautiful opportunity to experience the winter like never before. Big-M is a great spot since it is close to the communities, but in the heart of the forest so man-made light will not be found anywhere to interrupt your photo.
Photo by: @manisteepuremichigan
​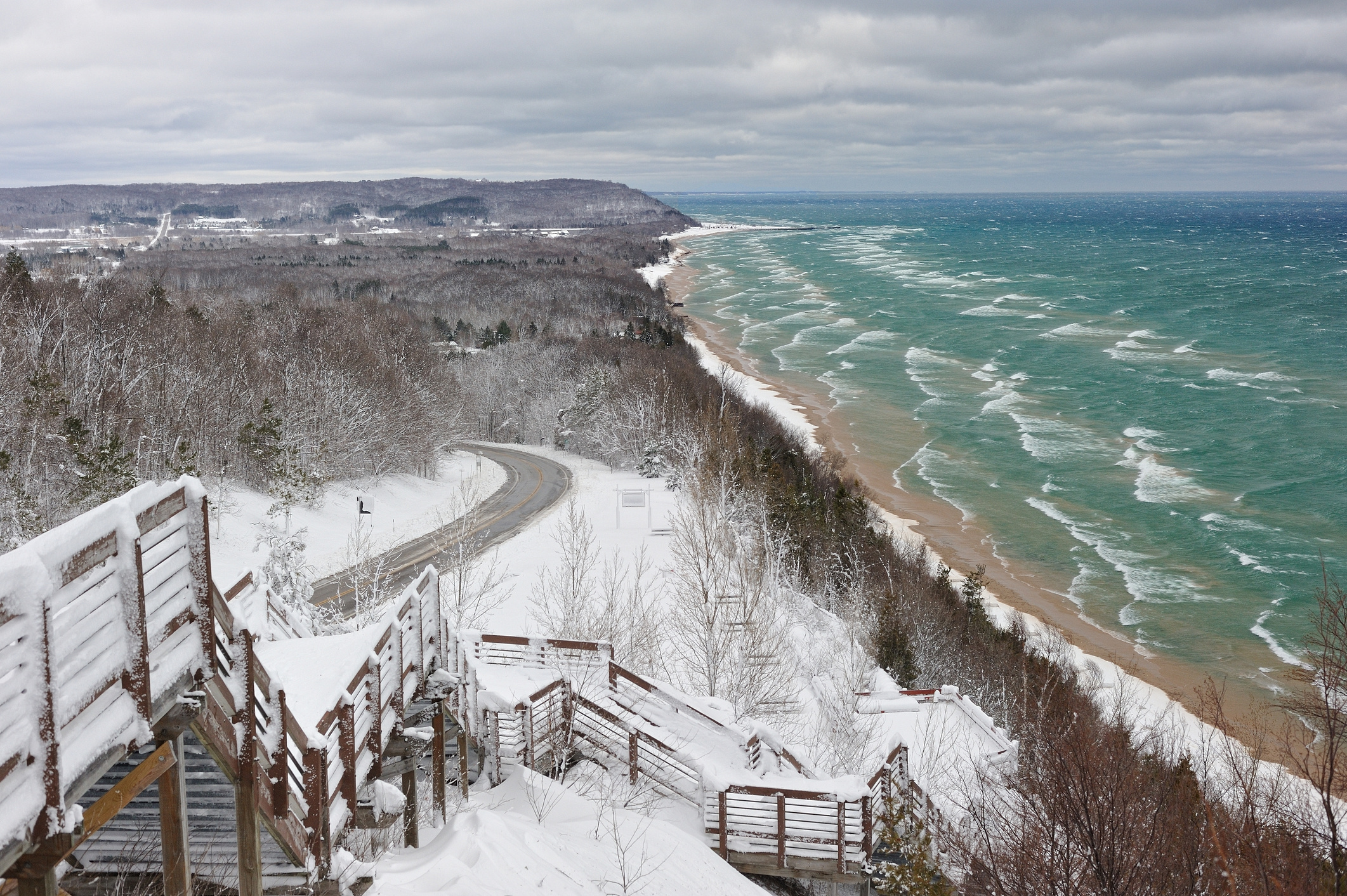 #4 Arcadia Scenic Overlook: Inspiration Point, beautiful in every season and all weather patterns. On M-22, the iconic overlook's high elevation and 144 step climb to the top of the stairs, provides beautiful Lake Michigan views of the Manistee County shoreline from Arcadia to Onekama, and on a clear day you can see Manistee. This view is just as beautiful, enjoyed from the warmth of your vehicle!  No need to climb the stairs to admire and awe at the color of winter in the waves of Lake Michigan. The Arcadia Overlook is point #8 on the Lake Michigan Coastal Tour.
Photo by: Michigan Nut Photography
 
​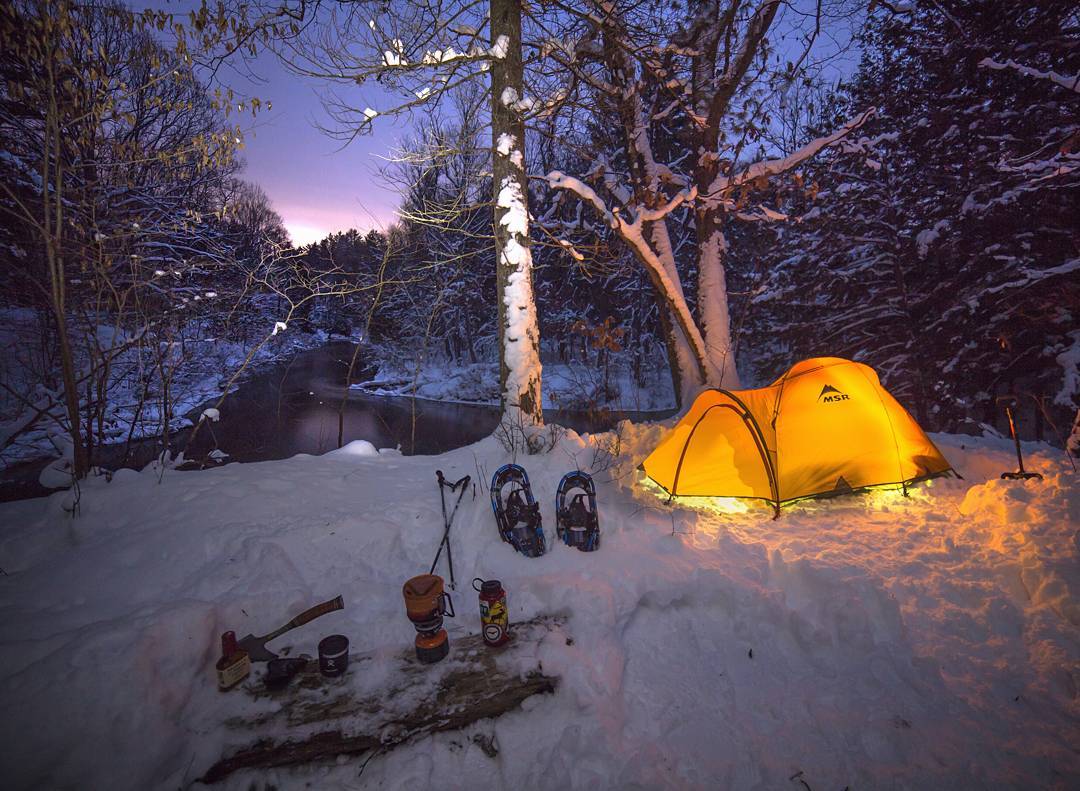 #5 Manistee River Trail-North Country Trail Loop: Imagine yourself on a calm, winter night with only the sounds of the river and a crackling fire. With some planning and the right gear, hiking the loop during winter would be an experience of a lifetime. Not feeling that adventurous? Find your way to the snow covered banks along the Big Manistee River for an Instagram-worthy snapshot. The switchbacks along the Manistee River Trail during the twilight hour is a one of a kind experience for any photographer!
Photo by: @thepluralist
 
​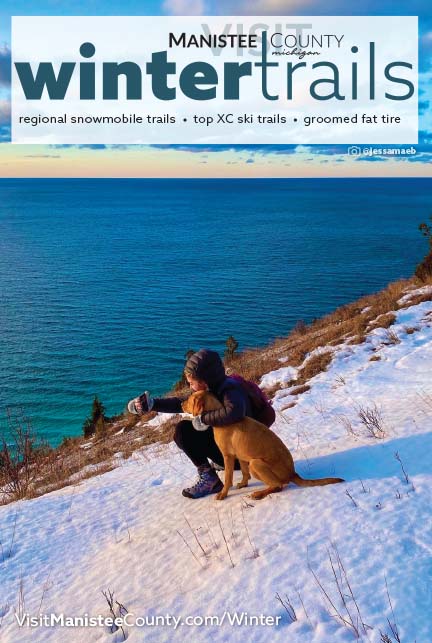 Want a FREE copy of our all new 2020 Winter Trails Guide? We will mail it to your door!