In October of 2022, the Manistee County Visitor's Bureau unveiled an interpretive signage installation that had been in the works for a number of years. This collaborative project brought together organizations and agencies throughout the region to deliver a new way to tell the origin story of Manistee County.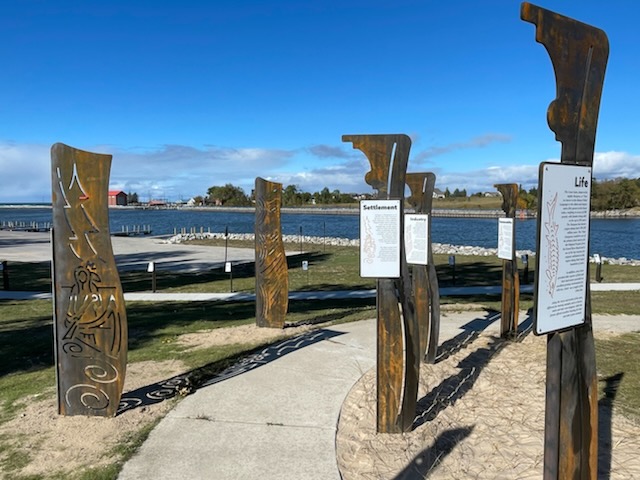 In 2014, the Manistee County Visitor's Bureau and Manistee County Historical Society worked together to bring locals and visitors the first comprehensive self-guided tour booklet of historic sites in the region.
In 2015, funding support was awarded by the United States Department of Agriculture, Rural Development and the series was greatly expanded to included the development of 25 historic sites videos, narrated by Toni Trucks, and 100+ sites in and around Manistee County were researched, documented and included as part of a much larger historic tour series.
In 2021, the project was once again expanded through funding support from USDA. This further expansion of the series included the development of this cultural site – which includes the Origins Arc and Origins Walk, route signage, an additional 50+ historic sites, and the inclusion of a comprehensive historical narrative and representation of the Little River Band of Ottawa Indians, the Indigenous Peoples who originally inhabited and settled this region.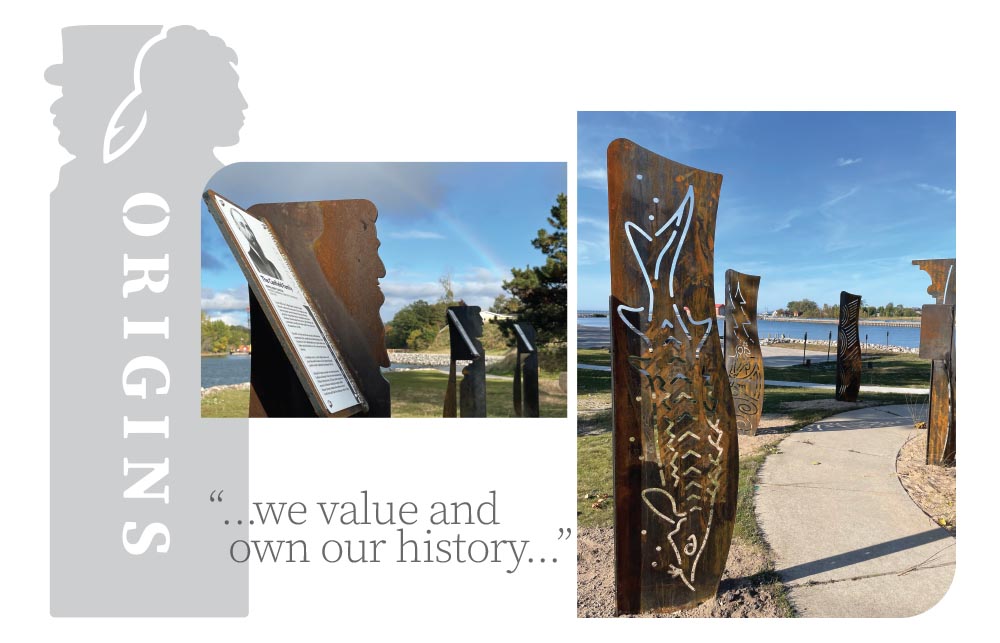 The elements of the Origins sculptural exhibit display the rich history of the region established at the mouth of the Manistee River channel, the entry point of growth and development of our great city. Each monument is carved of structural steel, an element that is prevalent in the foundational strength of industry in our county. The sculptures are situated at the terminus of the River Walk, angled purposefully to cast shadows at different times of the day as the sunlight changes.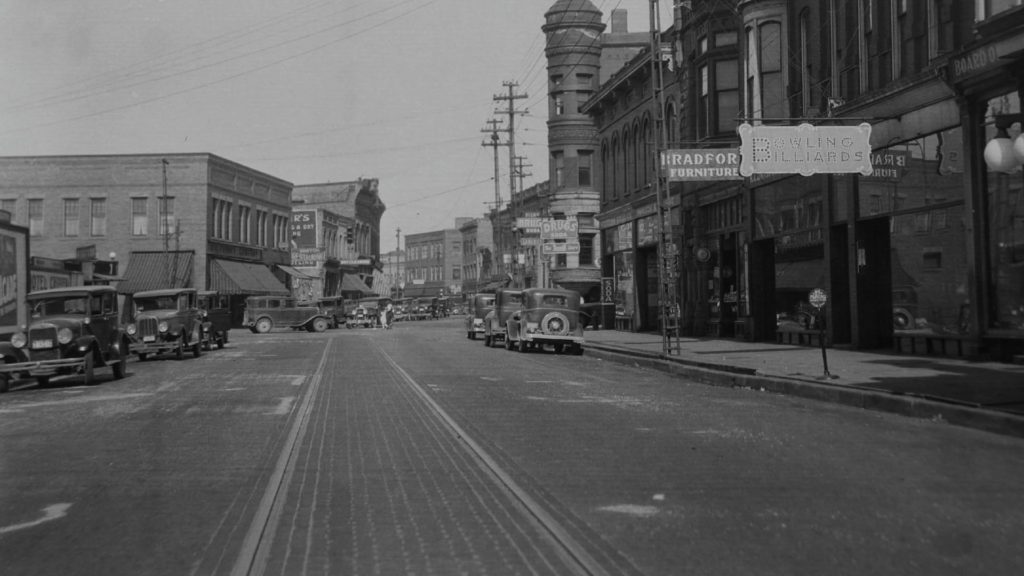 On your next trip to our region, we welcome you to discover and experience the diverse history of Manistee County and hope the experience of the Origins Walk inspires you to continue your exploration by following the Historic Sites Tour, featuring over 130 sites significant to the history of our beautiful county. Request your guide today!