As January temperatures drop, a thick layer of ice begins to form across the inland lakes, and slowly small shanty towns start to develop as sport fishermen flock to 80 deep water lakes of our region for another type of winter fishing.  Through the mid to late winter months ice fishing becomes a popular pastime drawing fisherman to drop a line for pike, walleye, perch, smelt, bluegill, and crappie.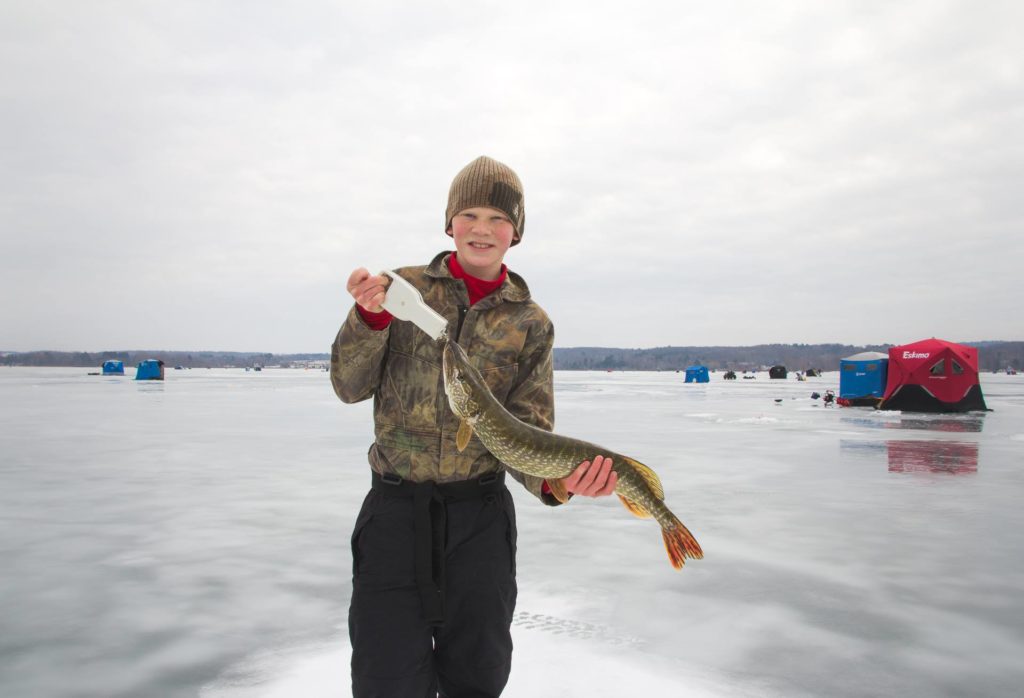 Where to Cast a Line
Portage Lake
Located in Onekama you will find the perfect spot to drill into the ice and sink a line. With easy access on and off the ice, join the active ice fishing community for a spectacular winter day casting on the ice.
Bear Lake
Located in Bear Lake is another popular spot to set up your shanty. This expanse of water offers beautiful views and plenty of room to find just the right spot to drop your fishing line.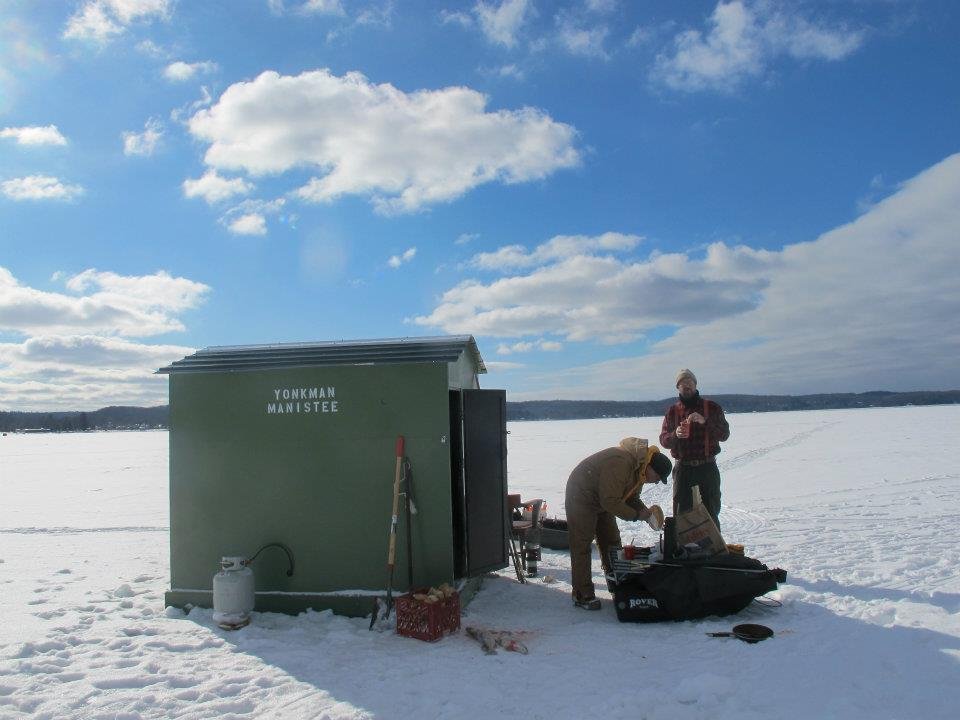 Manistee Lake
Located in the City of Manistee and bordering the Village of East Lake. This prime fishing spot is a local favorite offering multiple access points and ample parking for unloading your equipment for a day on the ice.
Fishing Tournament
Once you are in the groove of winter fishing, you won't want to miss Osborn's Big Ice Fishing Contest.  Each February, this tournament attracts friendly fishing competition for the whole family with terrific prizes for live fish.  Osborn's Sport Shop in Bear Lake can outfit you with everything you will need for winter fishing and can fill you in on the details of this fun family tournament.
Resources