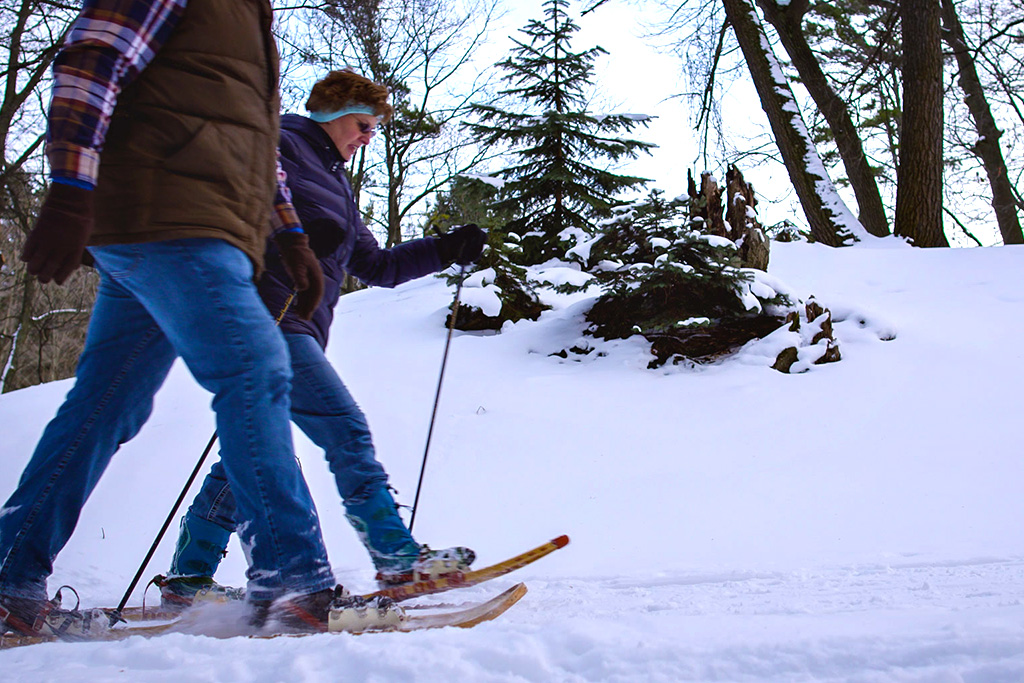 During the dead of winter, there is one light that is shining brightly in the heart of the Manistee National Forest.  At the Big-M Recreation area, there are two "moonlight ski night" that take place on the full moon evenings in January and February (assuming mother nature provides us with a little snow).
After a a long or short ski (depending on what you feel like, there is no pressure on how many kilometers you must ski) visitors to the Big M heated lodge will be treated with desserts and treats with the use of the lodge stove. A bonfire is usually available for those who want to warm up by a fire. People head out to ski under the moonlight but we recommend that you bring a headlamp just incase the clouds are not cooperating with us. The event is free and open to the public although donations are always gratefully accepted to help with the maintenance and grooming of the Big M trails.  For more information, visit www.skibigm.org
LOCAL RESOURCES
Find great lodging in Manistee County on your skiing vacation.