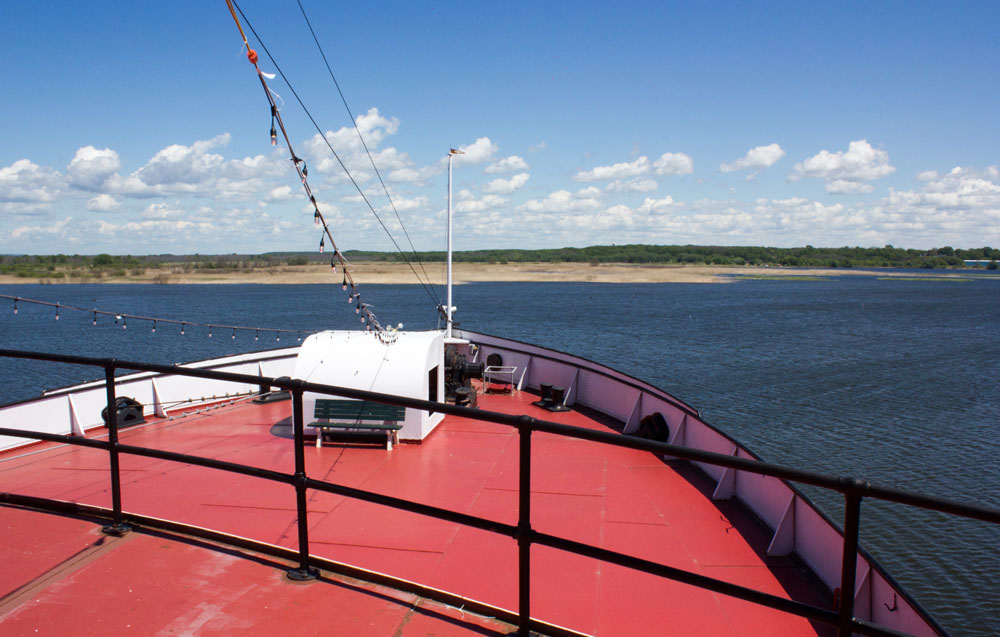 Written by: Andrew Allen
---
Growing up in Manistee County somehow the S.S. City of Milwaukee always seemed to hide right in plain sight. I'd drive past the massive (347 foot passenger/railroad car) ferry without really giving it much thought. Finally, sometime in high school, I decided to test my courage and board the vessel for their annual halloween Ghost Ship. In a frenzy of terror and darkness, I'll admit, I barely remembered much of the actually ship itself. (It's a little hard to focus on details when you're getting chased around with a chainsaw.)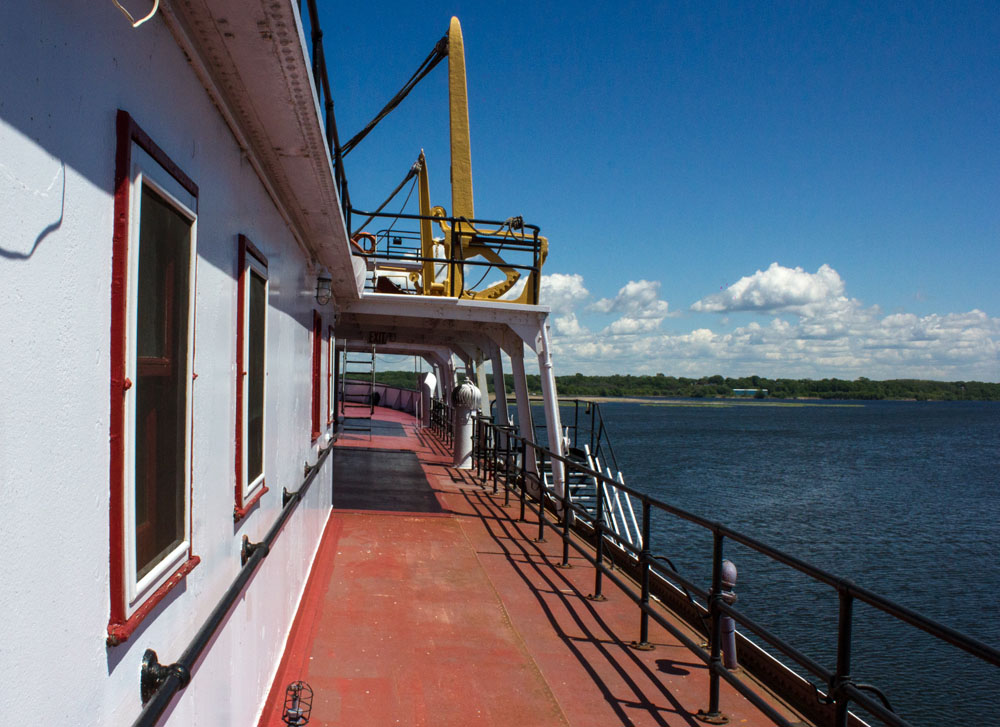 ---
Recently I had the pleasure of returning to the S.S. City of Milwaukee for a proper, interactive, tour. Right off the bat the staff greeted me with smiles and a genuine enthusiasm for the ship and it's rich history.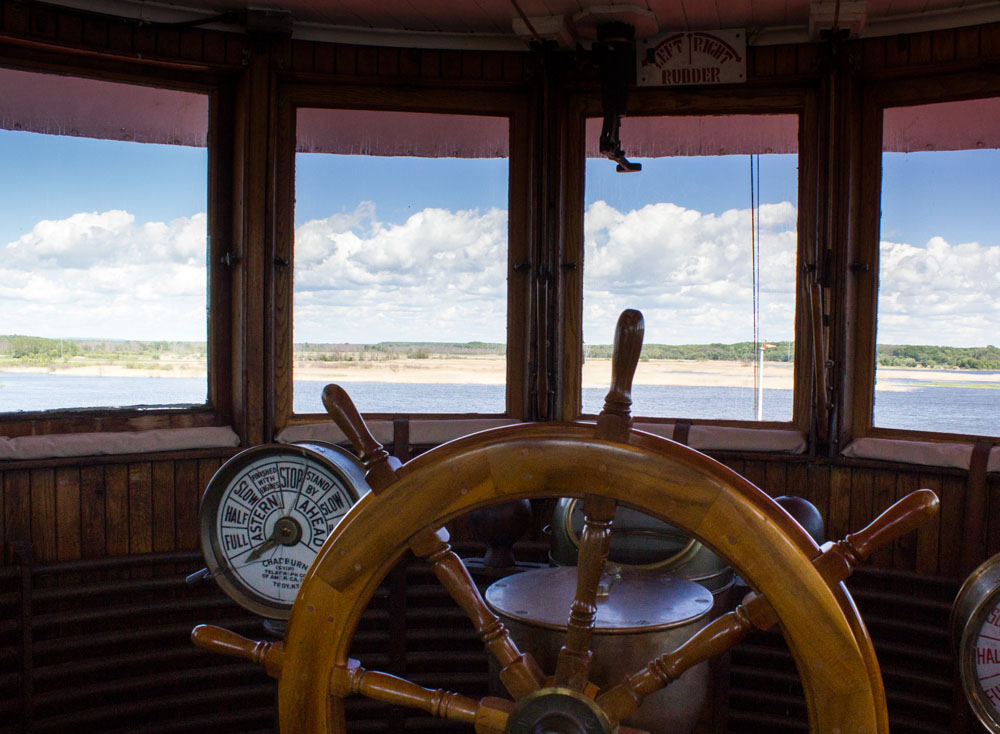 *As a kid I always had trouble finding interest in history. I felt teachers were reciting stories of the past that I had no real connection with. Walking through the S.S. City of Milwaukee, seeing and feeling the past, I felt the complete opposite.
Staff at the S.S. make a point to include all the minuscule details to take you back in time. Each room is fitted with decorations appropriate for the year (everything from workers clothing in the bedrooms to flour in the kitchen.)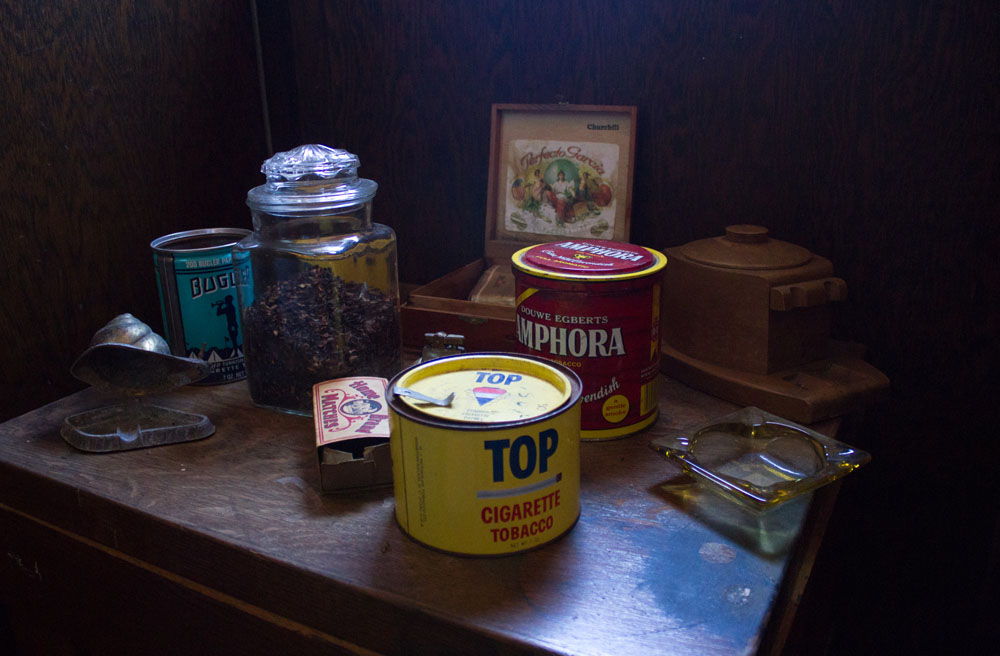 ---
You can see where years of foot traffic have literally worn footprints into the wooden stairs leading up to the captain's cove.
---
---
Another staircase leading from the railroad car corridor to the main deck has been bent from a car falling off the rails in a wild storm somewhere in the middle of lake Michigan.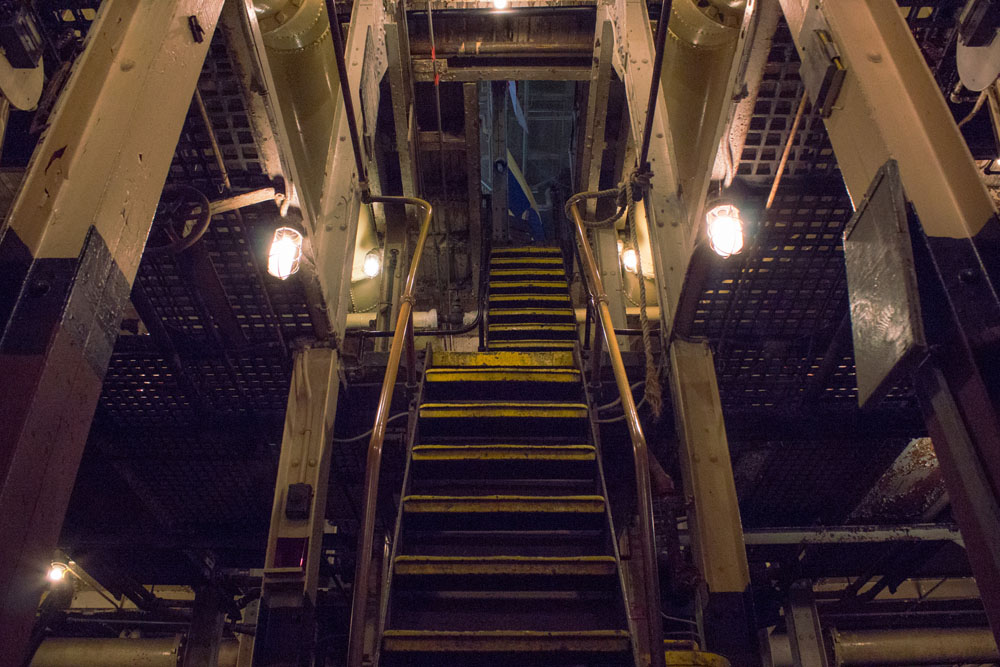 The S.S. City of Milwaukee was built in 1923 and launched in 1930. Built as an all weather ship its bow could break through 3 feet of solid ice with ease. It averaged 950 trips carrying up to 300 passengers and 32 railroad cars across Lake Michigan a year and ran until 1981. The S.S. City of Milwaukee is the last remaining traditional Great Lakes passenger/railroad car ferry.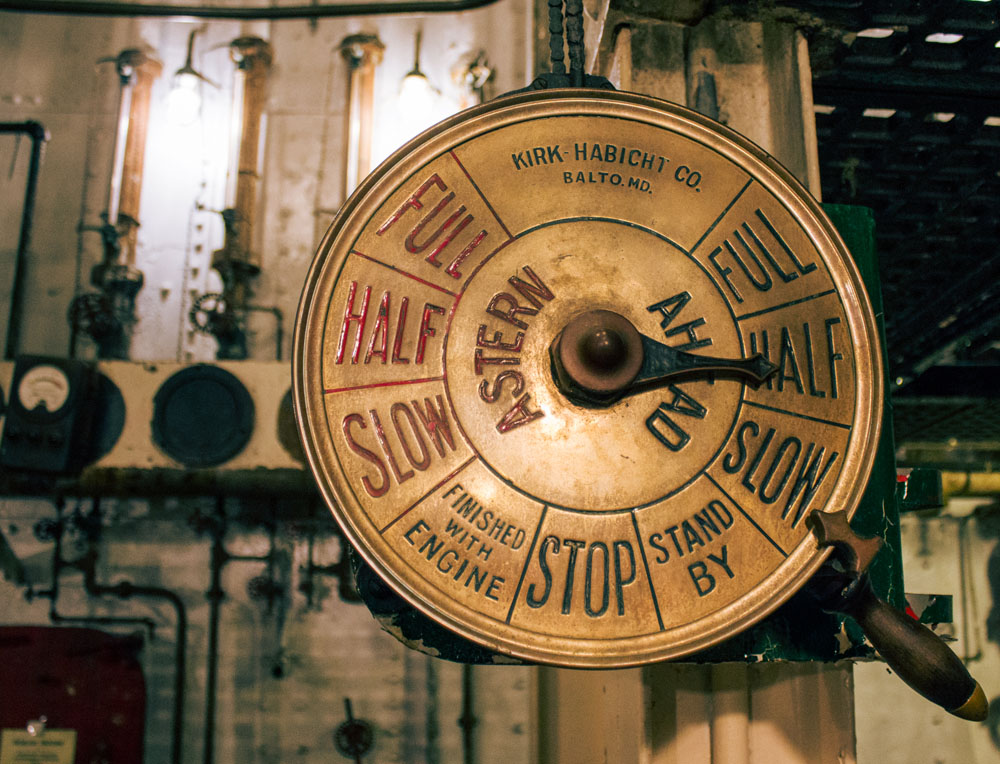 ---
 If you're coming from out of town and would like an even more unique experience you can stay in their "boatel" on the main deck. The Society for the Preservation of the S.S. City of Milwaukee has converted its old sleeping quarters to a modern take on a hotel. The S.S. City of Milwaukee is open all summer for tours, special events, and to stay.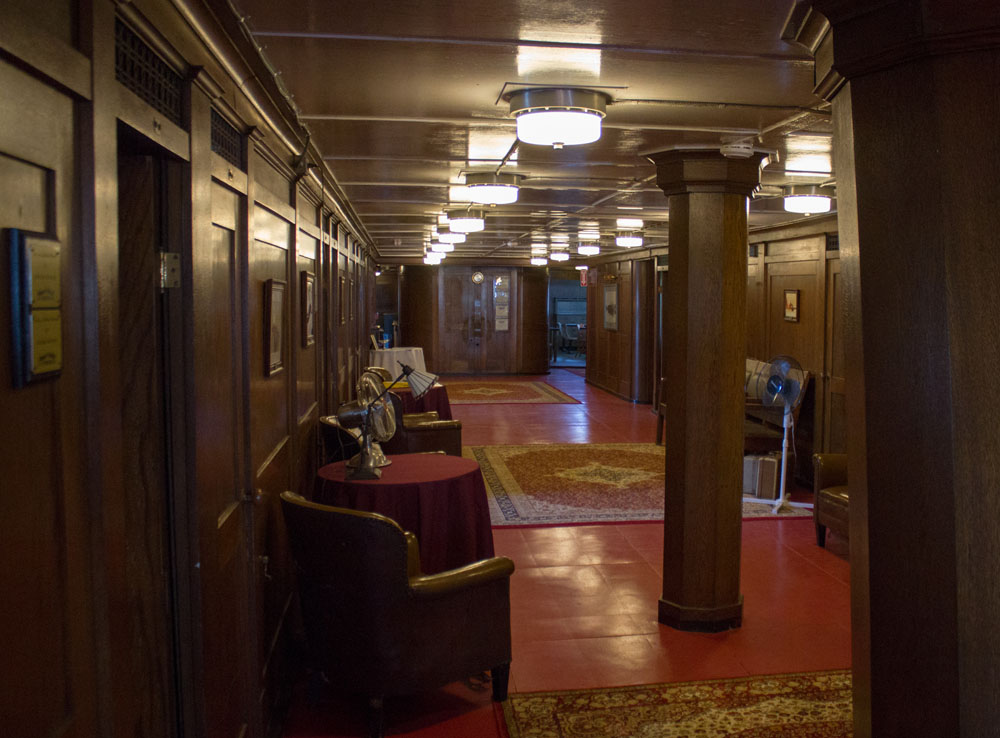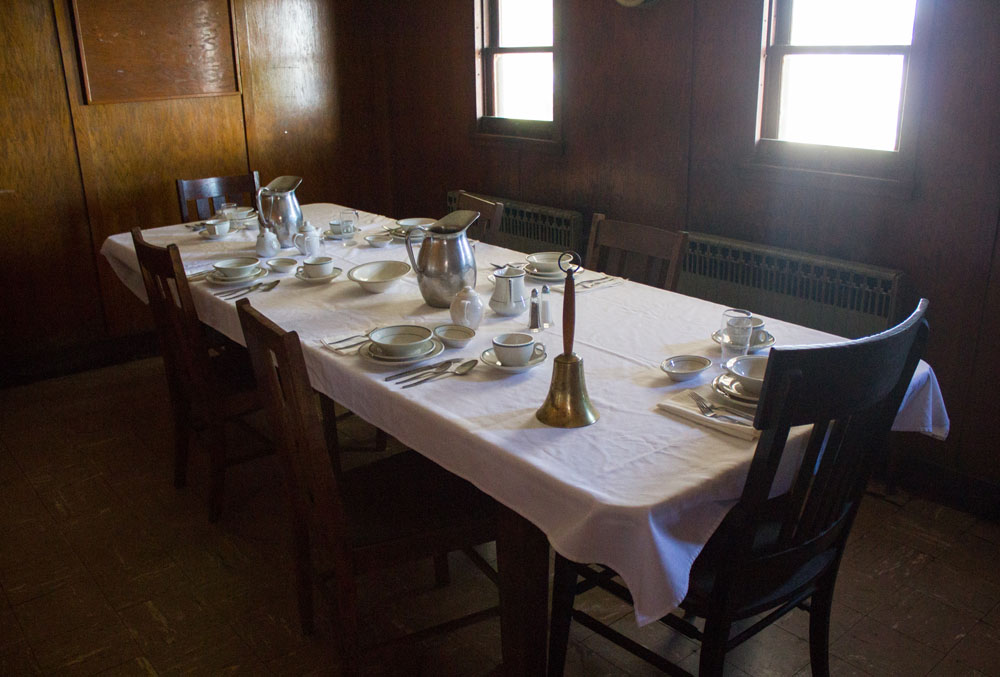 ---
You can find more information on booking & tours at: www.carferry.com